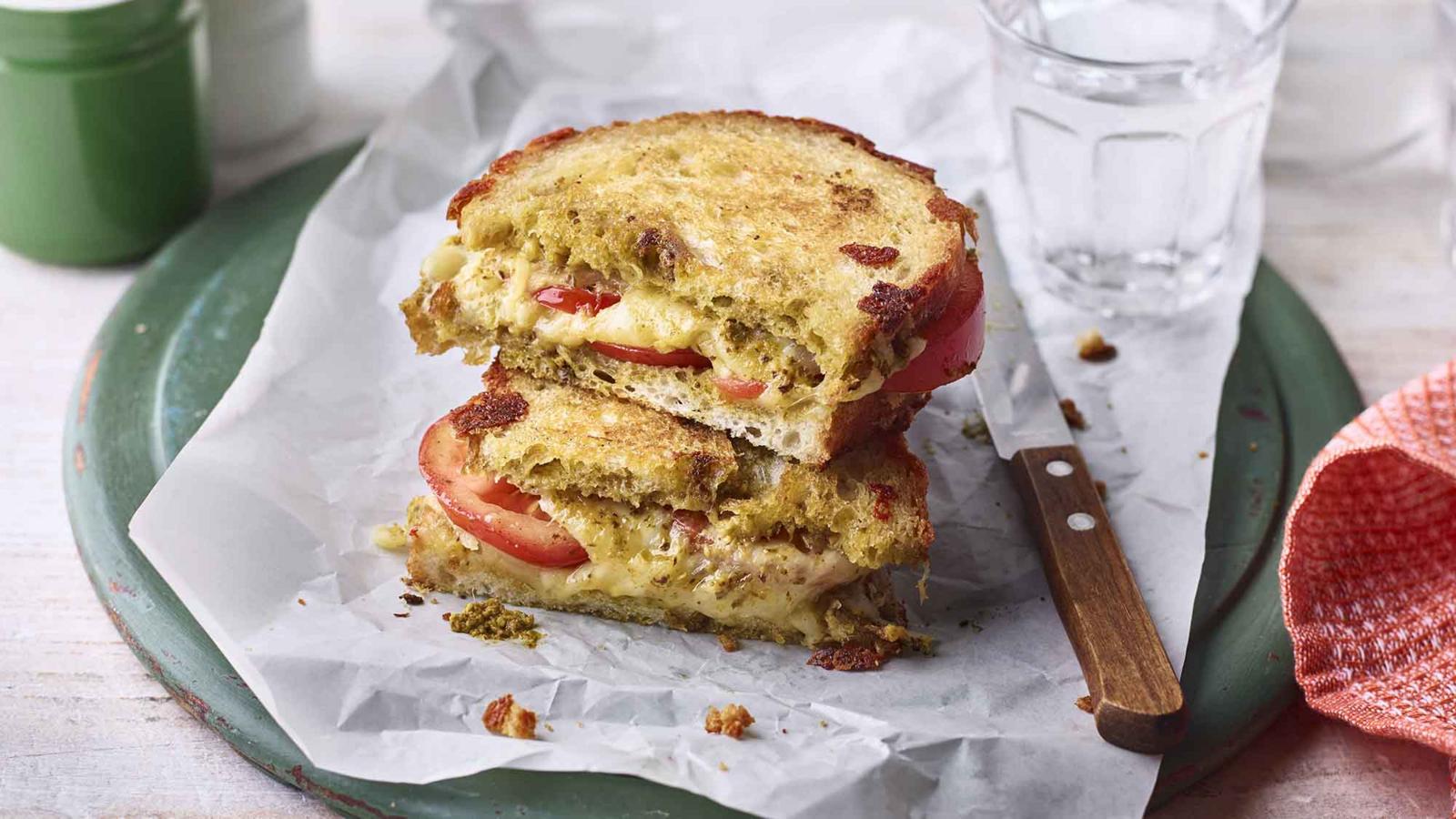 This is made possible by BBC Foods!
Ingredients
1 tsp pesto
2 slices bread
40g/1½oz cheese, such as cheddar or mozzarella, grated or sliced
1 medium tomato, thinly sliced
freshly ground black pepper
1 tbsp olive oil
salad, to serve
Method
Spread the pesto over the bread, then top one slice with the cheese and tomato.

Grind over some black pepper and sandwich the two pieces of bread together.

Heat the oil in a large non-stick frying pan and lower the sandwich into the pan with a spatula.

Cook over a low-medium heat for 3 minutes or until the underside of the bread is golden brown and the cheese has begun to melt.

Flip the toastie over and cook for 2 minutes more.

Remove from the pan, slice in half and serve hot, with salad.
Banner and Image Credit: BBC