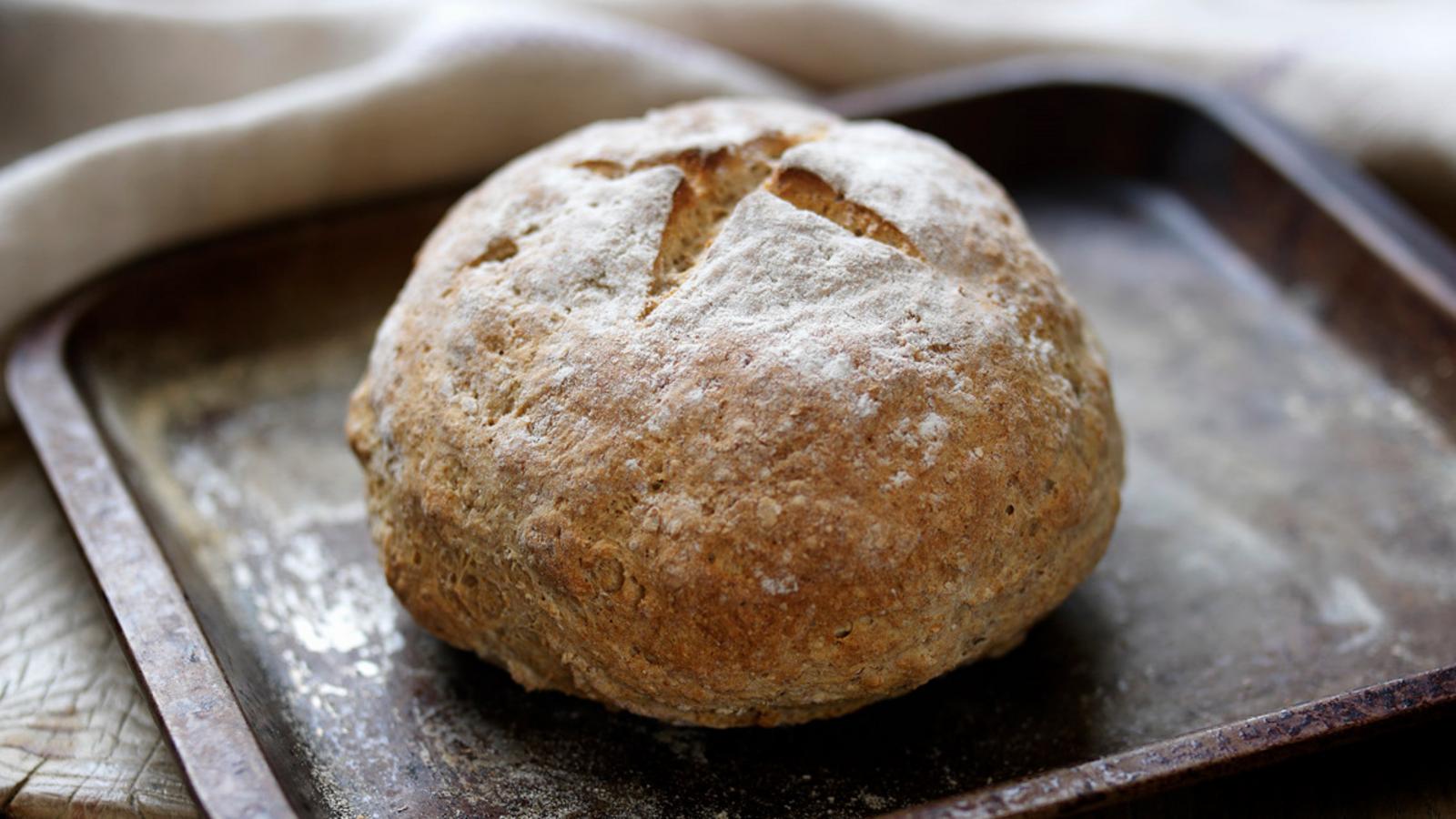 This is made possible by BBC Foods!
Ingredients
170g/6oz wholemeal flour
170g/6oz plain flour, plus extra for dusting
½ tsp salt
½ tsp bicarbonate of soda
290ml/10fl oz buttermilk
Method
Before starting this, make sure to preheat the oven to 200C/180C Fan/Gas 6.
Tip the flours, salt and bicarbonate of soda into a large bowl and stir.

Make a well in the centre and pour in the buttermilk, mixing quickly with a large fork to form a soft dough.

Turn onto a lightly floured surface and knead briefly.

Form into a round and flatten the dough slightly before placing on a lightly floured baking sheet.

Cut a cross on the top and bake for about 30 minutes or until the loaf sounds hollow when tapped.

Cool on a wire rack.
Banner and Image Credit: BBC