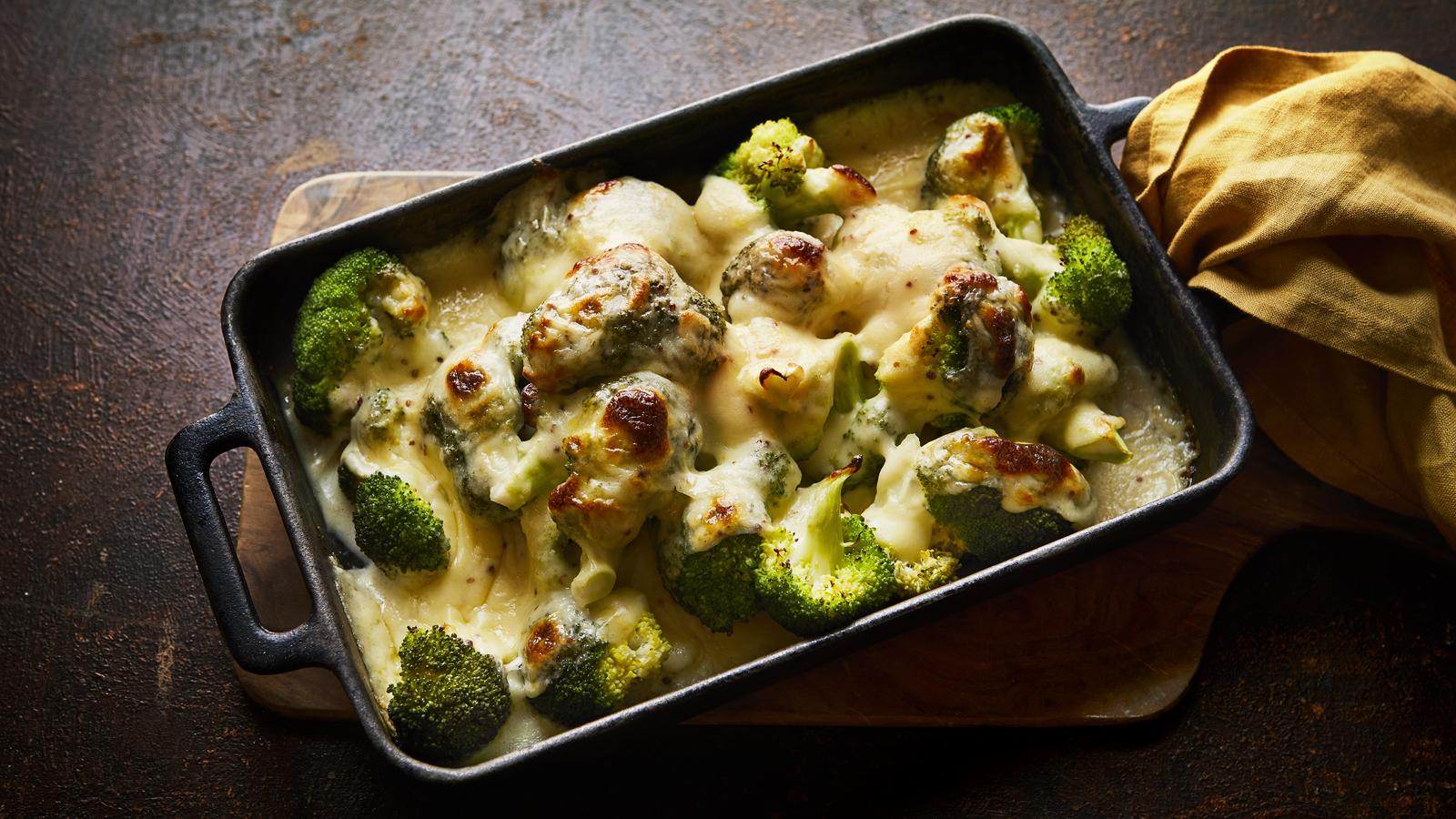 This is made possible by BBC Foods!
Ingredients
150g/5½oz frozen broccoli florets
20g/¾oz unsalted butter
20g/¾oz plain flour
150ml/¼ pint milk
60g/2¼oz mature cheddar, coarsely grated
1 tsp English mustard or wholegrain mustard (optional)
salt and freshly ground black pepper
Method
Before you start this. preheat the oven to 220C/200C Fan/Gas 7.
Cook the broccoli in boiling water for about 3 minutes or until just cooked through, then drain well and place in a small ovenproof dish.

Melt the butter over a medium heat, add the flour and cook, stirring constantly, for 1 minute.

Gradually add the milk, whisking well, until you have a smooth sauce.

Continue to cook over a medium–low heat, stirring often, until the sauce has thickened slightly.

Remove from the heat, add the grated cheese and mustard, a pinch of salt and some black pepper.

Stir until the cheese is melted and well combined.

Pour the cheese sauce over the broccoli and bake for 25 minutes.
Banner and Image Credit: BBC