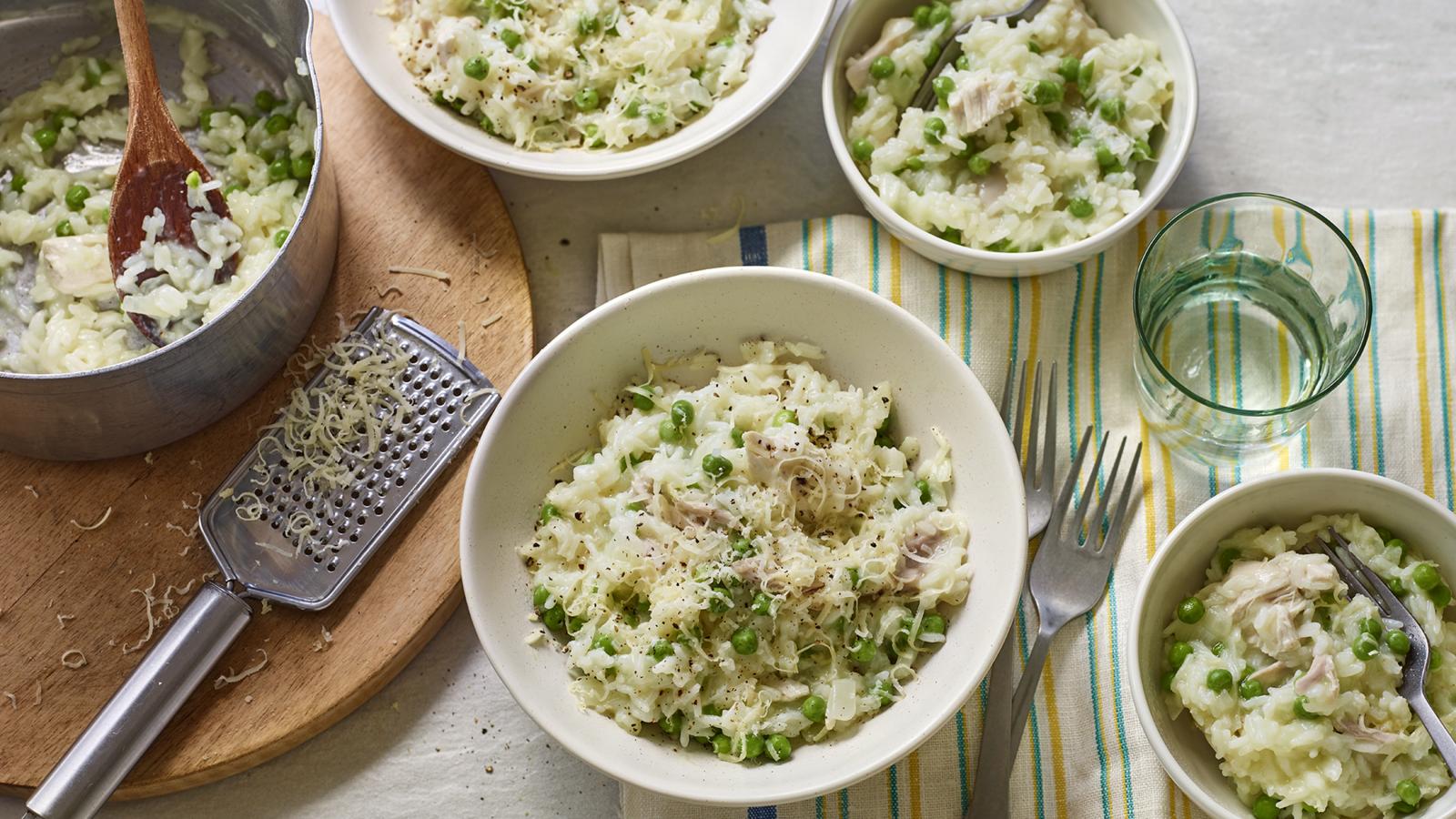 This is made possible by BBC Foods!
Ingredients
2 tbsp vegetable oil
1 medium onion, finely chopped
150–200g/5½oz–7oz cooked skinless leftover chicken, cut into small pieces
250g/9oz long grain rice
700ml/1¼ pint hot chicken stock, made with 1 stock cube
200g/7oz frozen peas
50g/1¾oz cheddar, finely grated
salt and ground black pepper
Method
Heat the oil in a large saucepan or deep sauté pan over a high heat and fry the onion for 4 minutes.

Add the chicken to the pan and cook for 1 minute more, stirring. Add the rice and the stock.

Stir well then cover the pan with a lid and bring to a simmer.

Reduce the heat and simmer gently for 10 minutes, stirring occasionally.

You will need to stir more often towards the end of the cooking time to prevent the rice sticking.

Add a splash of water if needed.

Stir in the peas and half the cheese and cook for 3 minutes more, or until the peas are hot, stirring constantly.

Season to taste with a little salt if needed and lots of freshly ground black pepper.

Serve the rest of the cheese separately for sprinkling on top.
Banner and Image Credit: BBC