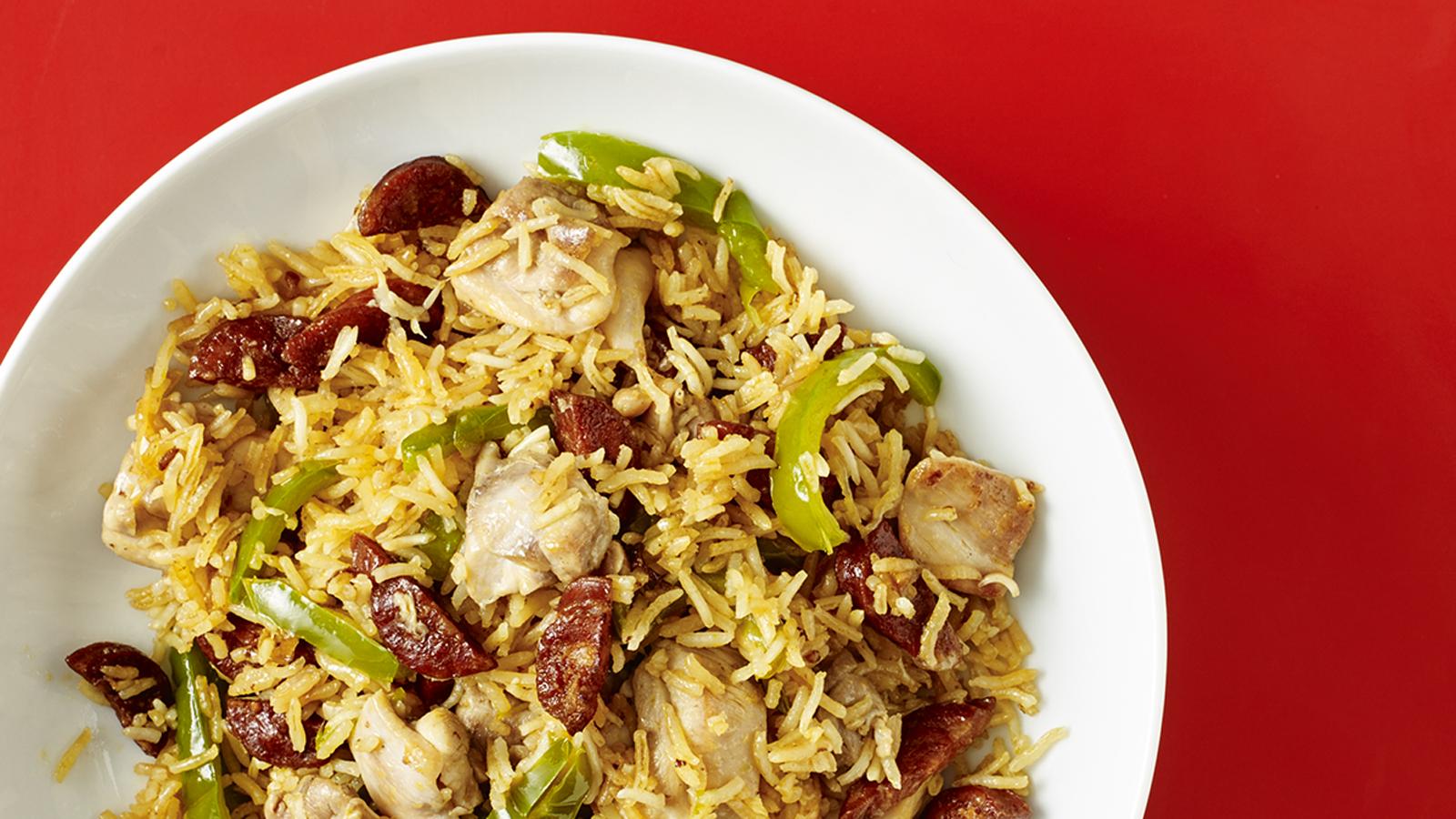 This is made possible by BBC Foods!
Ingredients
1 tbsp olive oil
85g/3oz chorizo, halved and sliced
½ large onion, sliced
200g/7oz chicken thigh fillets, chopped into 2½cm/1in pieces
1 garlic clove, finely sliced
1 green pepper, sliced
110g/4oz basmati rice
200ml/7fl oz chicken stock (½ stock cube dissolved)
salt and freshly ground black pepper
Method
Heat the olive oil in a large saucepan with a tight fitting lid and fry the chorizo over a high heat for 1 minute.

Add the onions and fry for a further minute, then add the chicken and garlic and cook for 5 minutes.

Add the pepper and basmati rice and stir well to combine.

Pour in the chicken stock and stir,  put the lid on and leave for 12 minutes.

Turn the heat off but do not remove the lid and leave for a further 12 minutes, then remove the lid and give it a good stir with a fork.

The water should be absorbed. Season to taste and serve straight away.
Banner and Image Credit: BBC