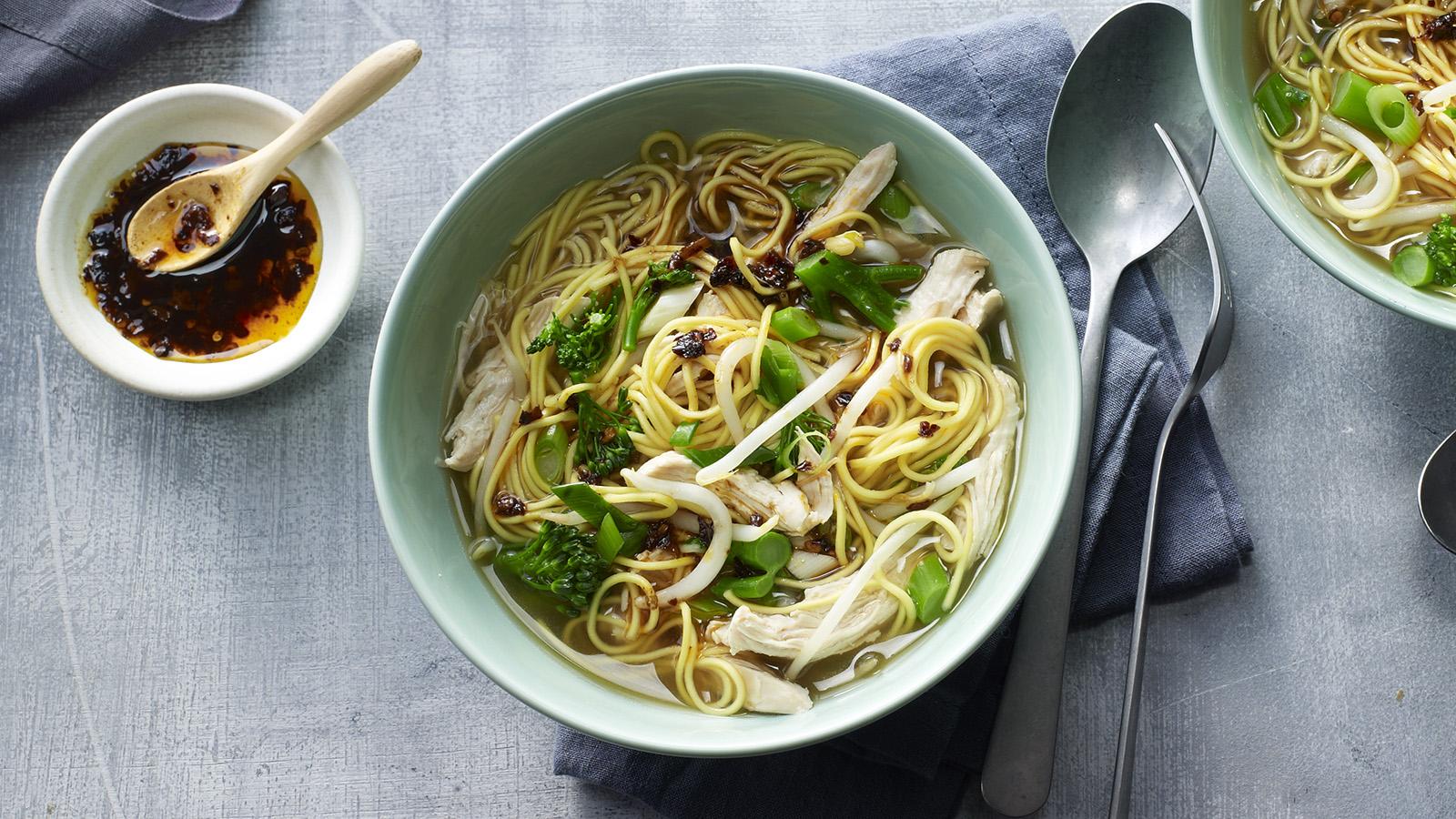 This is made possible by BBC Foods!
Ingredients
500ml/18fl oz good-quality chicken stock
1 garlic clove, sliced
small nugget fresh ginger, peeled and sliced
1 cooked skinless chicken breast
100g/3½oz dried fine egg noodles
3 spears Tenderstem broccoli or 100g/3½oz frozen peas
2–3 tsp reduced salt soy sauce
3 spring onions, trimmed
handful beansprouts, rinsed
chilli or sesame oil (optional)
Method
Pour the chicken stock into a pan and add 200ml water.

Add the garlic and ginger to the stock and set the pan over a very low heat for 5 minutes.

Using a slotted spoon, remove the garlic and ginger from the pan and discard.

Shred the chicken breast into small, bite-sized pieces and add to the stock with the egg noodles.

Simmer the broth for 3 minutes.

If using, cut the broccoli into 5mm pieces and thinly slice the spring onions. Add to the pan with the soy sauce and simmer for a further minute.

Add the beansprouts to the soup and warm through for 30 seconds.

Divide among two deep bowls and serve with a drizzle of chilli or sesame oil.
Banner and Image Credit: BBC