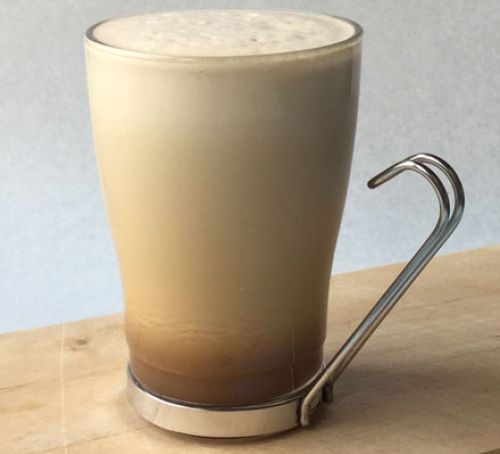 Even though the sunny weather seems to have passed for now, it's definitely still warm outside.
And I'm surely not the only one who would prefer a cold caffeine fix when it's warm, compared to sipping boiling water in boiling hot heat…
So, below is a quick and easy iced coffee recipe, for all the fellow coffee lovers out there.
Ingredients 
200ml strong black coffee
50ml milk
ice
an optional coffee syrup
Method
Make a 200ml cup of black coffee following pack instructions, then allow the coffee to go completely cold. Pour into a blender with the milk along with 2 or 3 handfuls of ice and maple syrup, if using, then blend until smooth and foamy.
Pour into a glass of your choice and serve.
Check out more of our recipes by going to the Food home page.
This recipe is courtesy of BBC GoodFood.