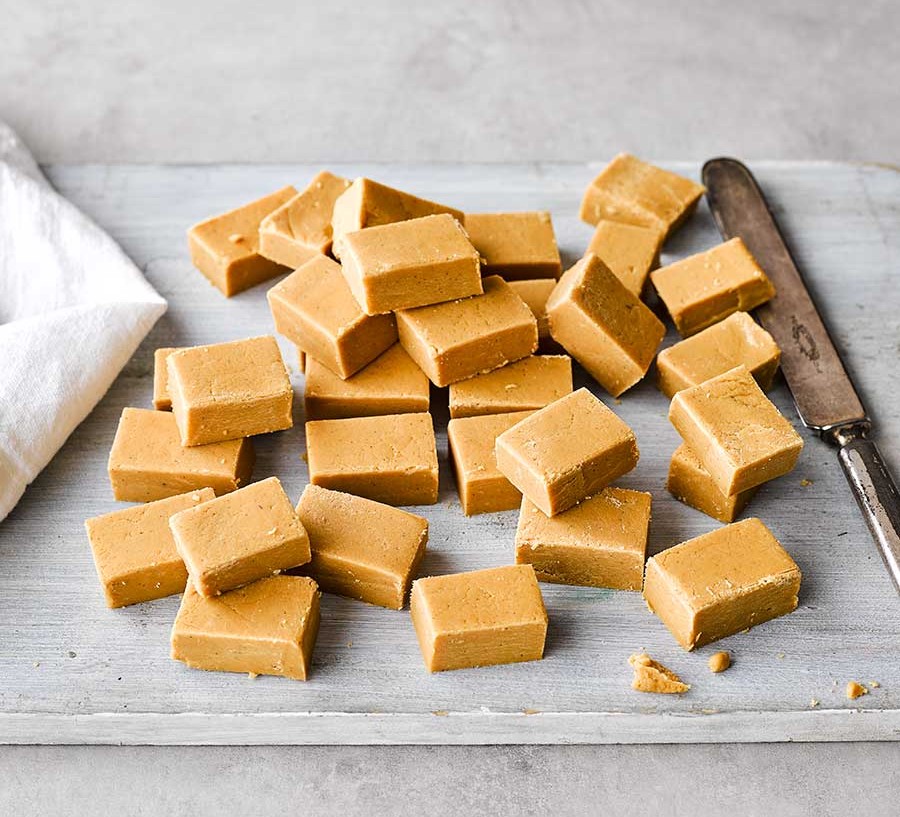 Fudge is the perfect all-year-round treat, that's also great wrapped up as a gift for family and friends. 
Check out this recipe if you'd like to learn how to make fudge!
It's easy and doesn't take very long either.
These fudge pieces will keep for up to 3 weeks in a container.
Ingredients
125g salted butter, plus extra for the tin
397g can condensed milk
460g light muscovado sugar
150ml whole milk
2 tsp vanilla bean paste
Method
Butter and line a 20cm square cake tin with baking parchment. Put the butter, condensed milk, sugar and milk in a large saucepan over a low heat. Stir continuously until the sugar dissolves.
Increase the heat and bring to the boil. Bubble for 10 mins, stirring all the time until the mixture reaches 115C on a sugar or probe thermometer. Remove from the heat and leave to cool to 110C. Add the vanilla, then beat in a stand mixer or with an electric hand whisk until it cools to 60C. This will help break up any large sugar crystals. The fudge should be thick and matte-looking.
Spoon the fudge into the prepared tin and press down with a spoon to smooth the surface. Leave to set, then cut into squares.
Recipe courtesy of BBC GoodFood.