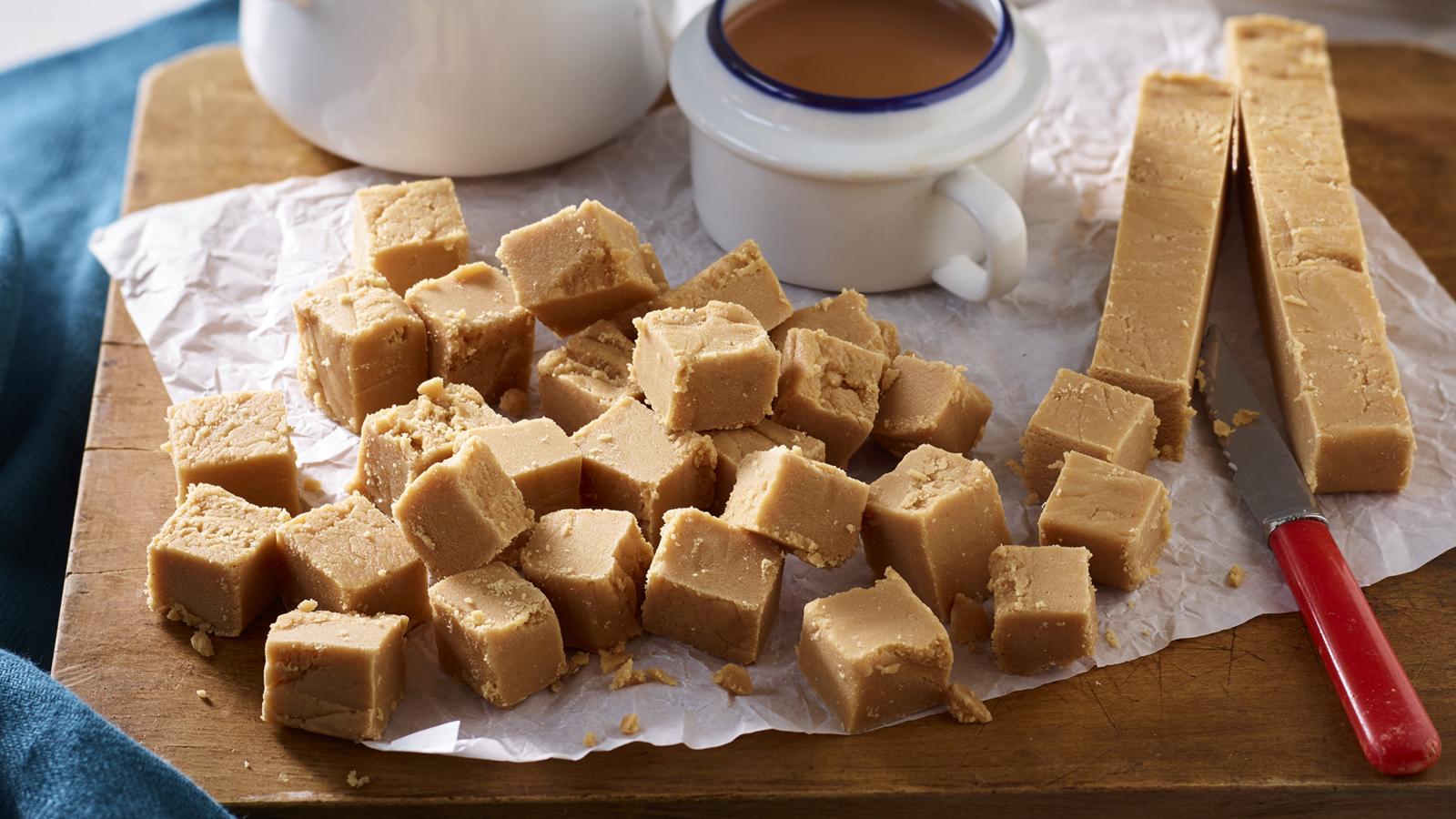 This is made possible by BBC Foods!
Ingredients
800g/1lb 12oz caster sugar
200ml/7fl oz full-fat milk
125g/4½oz butter
397g tin condensed milk
1 tsp vanilla bean paste
Combine all of the ingredients, apart from the vanilla in a deep saucepan.

Put the pan over a medium heat and simmer for about 30 minutes.

Keep an eye on it, if it catches reduce the heat accordingly.

Add the vanilla bean paste and increase the heat to a boil. When it reaches 120C on a sugar thermometer, pour into a big bowl and leave to cool for a couple of minutes.

Beat the mixture for about 10 minutes with a spatula or wooden spoon until grainy and it loses its shine.

Spread the mixture evenly over a lined 40cm baking tray and leave for at least 2 hours at room temperature or until completely cool.

Once completely cool and set.

Cut into squares to serve.
Banner and Image Credit: BBC