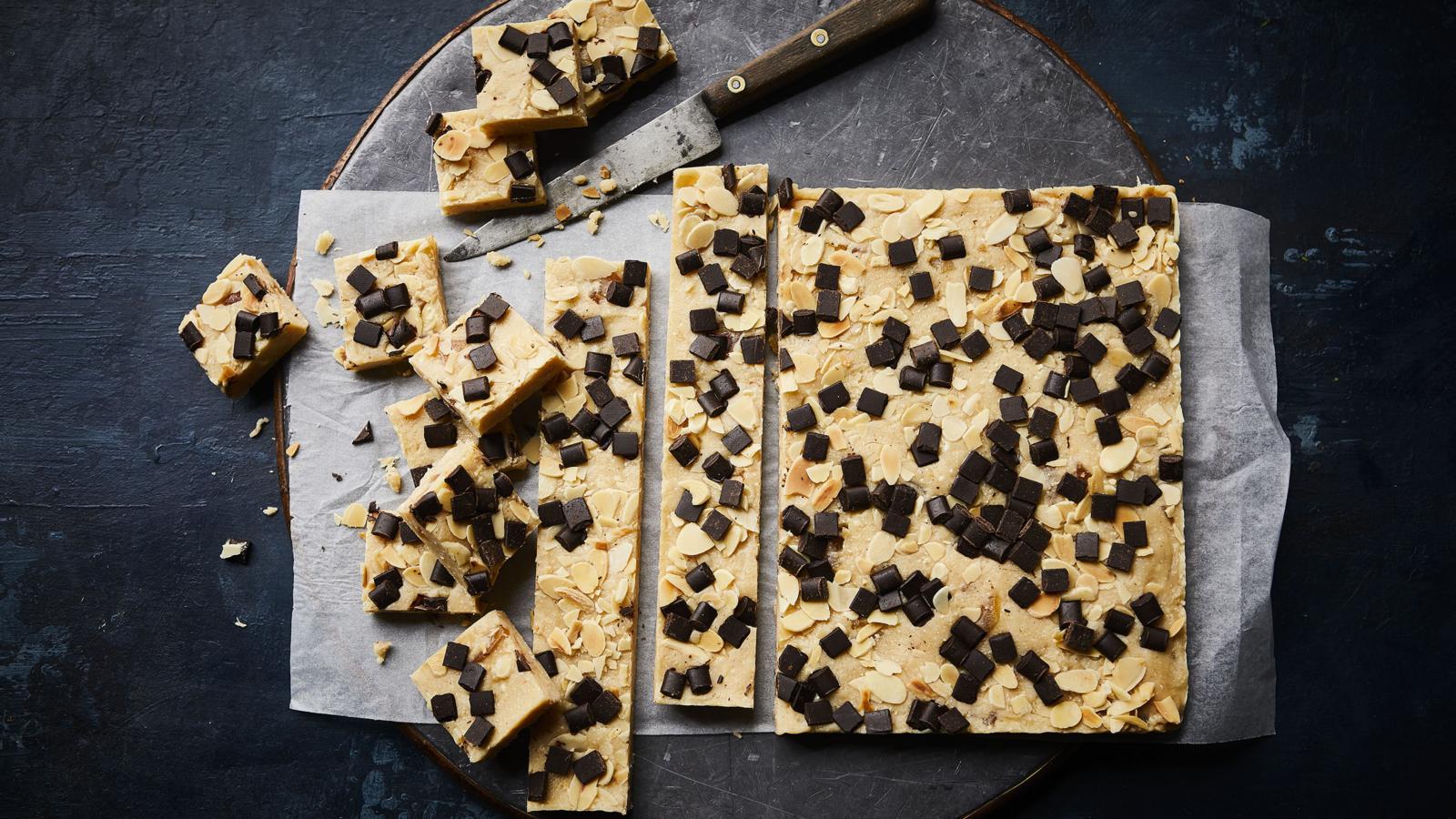 This was made possible by BBC Foods!
Ingredients
20g/¾oz unsalted butter
400g/14oz condensed milk
100ml/3½fl oz double cream
4 tbsp smooth peanut butter
200g/7oz milk powder
80g/3oz stem ginger, roughly chopped
60g/2¼oz flaked almonds
75g/2½oz dark chocolate chips
Method
Melt the butter in a large saucepan over a low heat. Add the condensed milk and double cream, then add the peanut butter and mix thoroughly for 2 minutes.

Add the milk powder a little at a time, whisking thoroughly until the mixture becomes a smooth fudge consistency.

Add the stem ginger and half the almonds and mix.

Line a 28x20cm/11x8in baking dish with greaseproof paper and pour the barfi mixture into the lined baking dish.

Flatten the mixture, allow it to cool to room temperature, then top with the chocolate chips and the remaining almonds. Pat the toppings gently into the barfi, then refrigerate for 8 hours.

Cut into squares and serve.
Banner and Image Credit: BBC