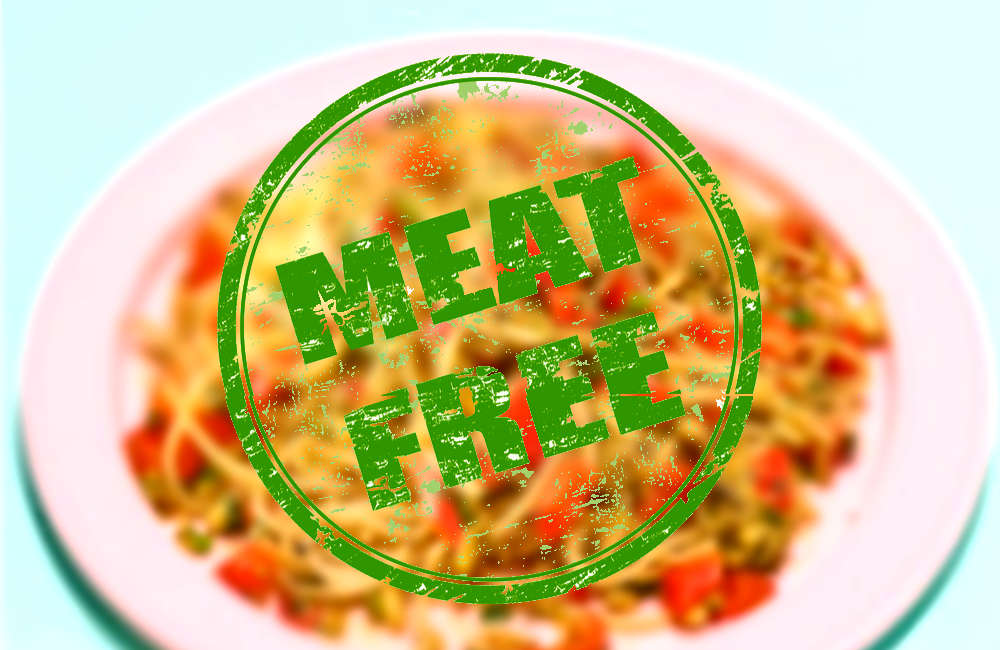 Pepper & lemon spaghetti with basil & pine nuts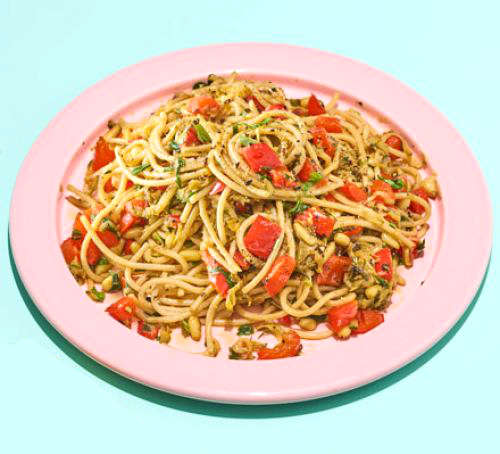 Serves 2
Ingredients
1 red pepper (deseeded and diced)
1 tbsp rapeseed oil
150g wholemeal spaghetti
2 courgettes around 250g (grated)
2 garlic cloves (finely grated)
1 lemon (zested and juiced)
15g basil (finely chopped)
25g pine nuts (toasted)
2 tbsp finely grated parmesan or vegetarian alternative
Method
Heat the oil in a large non-stick frying pan. Add the pepper and cook for 5 minutes. Meanwhile, cook the pasta for 10-12 minutes until tender.
Add the courgette and garlic to the pepper and cook, stirring very frequently, for 10-15 minutes until the courgette is really soft.
Stir in the lemon zest and juice, basil and spaghetti (reserve some pasta water) and toss together, adding a little of the pasta water until nicely coated. Add the pine nuts.
Spoon into bowls and serve topped with the parmesan.