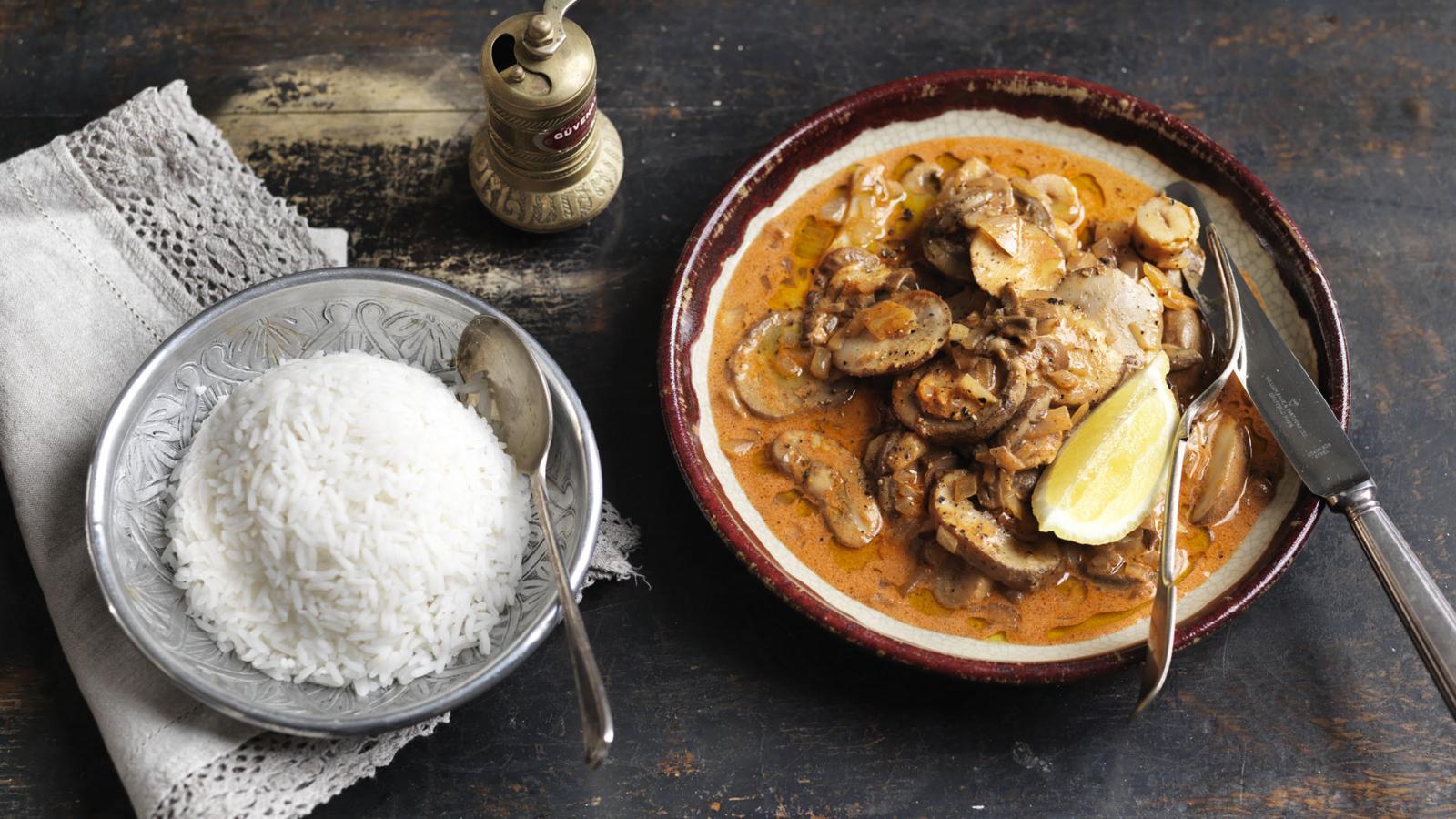 This is made possible by BBC Foods!
Ingredients
1 tbsp olive oil
1 onion, finely diced
2 garlic cloves, crushed
500g/1lb 2oz mushrooms (such as white closed cup), cleaned and sliced
½ tsp English mustard
1 tsp paprika
250ml/9fl oz vegetable stock, made from a stock cube
200g/7oz rice
200ml/7fl oz soured cream
1 lemon, cut into six wedges
salt and freshly ground black pepper
Method
Heat a frying pan or wide saucepan over a medium heat and add the oil.

Once hot, add the onion along with a pinch of salt and cook the onion gently for 7 minutes.

Add the garlic to the pan and continue to cook for 2 minutes, then add the mushrooms.

Continue to cook gently for a 6 minutes.

Add the mustard and paprika and mix well so that everything is coated.

Add the stock, stirring as you pour it. Simmer gently for 5 minutes while you cook the rice.

Cook the rice according to the packet instructions in a separate saucepan until tender.

Once the rice is cooked, remove the mushrooms from the heat, stir in the soured cream along with the juice of two lemon wedges and mix it all together.

Taste and add salt and pepper as needed. Serve the stroganoff with the rice and the remaining wedges of lemon on the side.
Banner and Image Credit: BBC