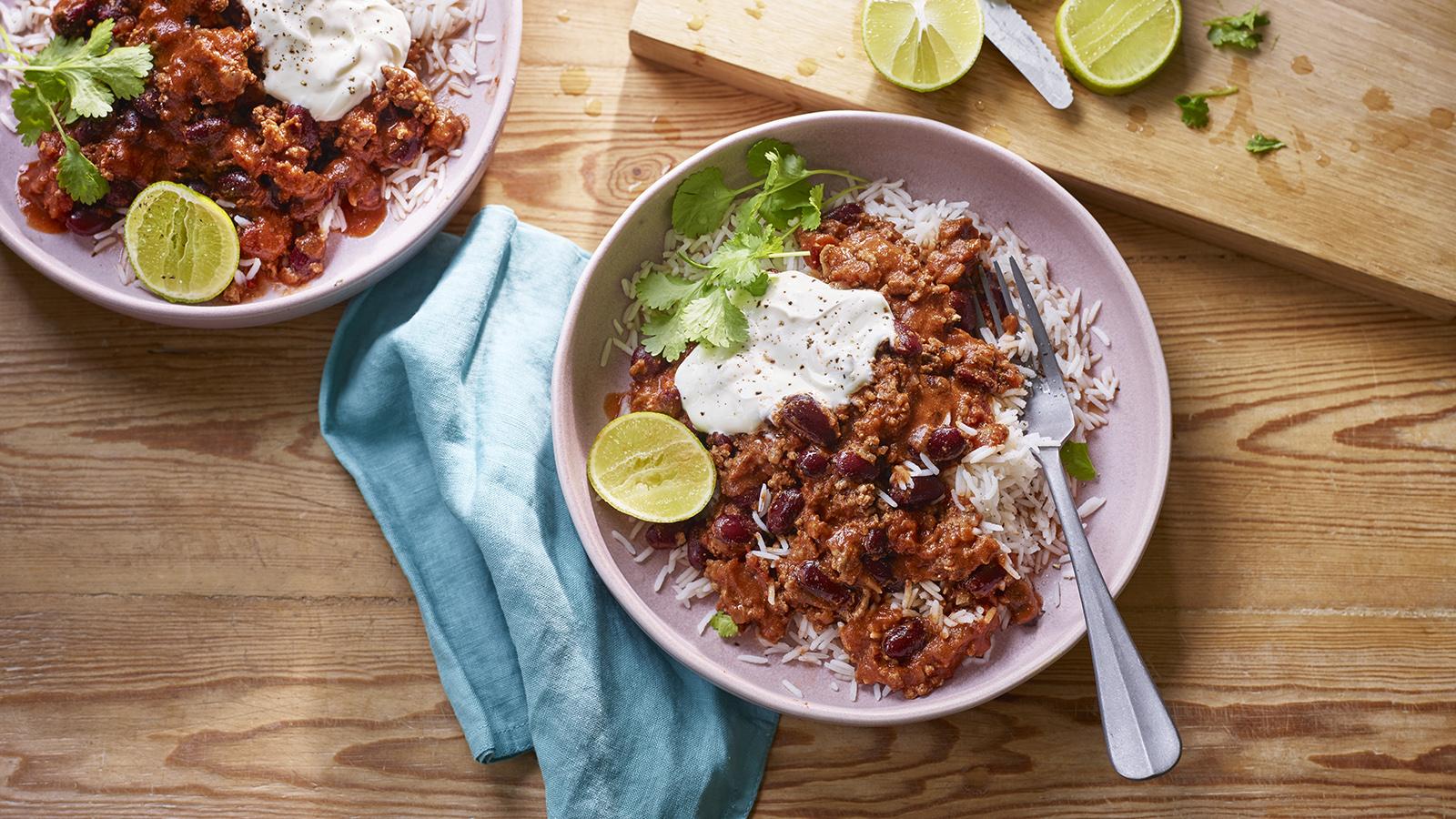 This is made possible by BBC Foods!
Ingredients
500g/1lb 2oz beef mince
1 medium onion, finely chopped
1 tsp hot smoked paprika
1 tsp ground cumin
1 tsp ground coriander
½–1 tsp dried chili flakes, or to taste
400g tin chopped tomatoes
275ml/9½fl oz hot beef stock, made with 1 beef stock cube
3 tbsp tomato purée
400g tin red kidney beans, drained and rinsed
salt and freshly ground black pepper
rice, soured cream, coriander, and lime wedges, to serve (optional)
Method
Put the mince and onion in a large frying pan, make sure it is a none stick frying pan, and fry together over medium-high heat for about 4 minutes

Stirring and squishing against the side of the pan with a couple of wooden spoons to break up the mince as much as possible.

Add the spices and cook for 1 minute more.

Tip the spiced mince into the slow cooker and add the tomatoes, stock, tomato purée, and beans. Season with salt and lots of freshly ground black pepper.

Cover the slow cooker with its lid and cook on high for 5 hours or low for 8 hours.

When ready, serve the chili alongside your choice of freshly cooked rice, a dollop of soured cream, some coriander, and a squeeze of fresh lime.
Banner and Image Credit: BBC