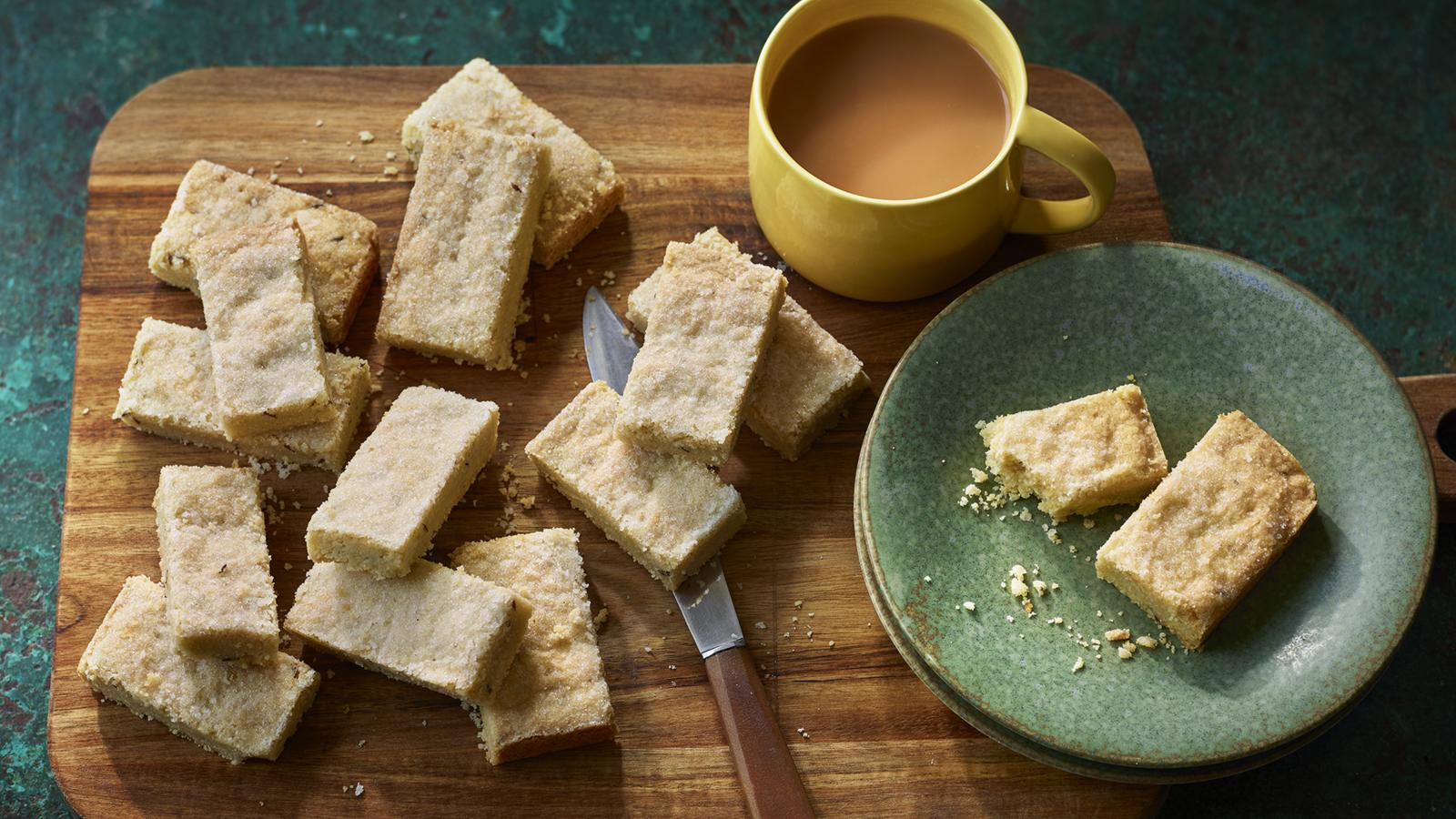 This is made possible by BBC Foods!
Ingredients
250g/9oz plain flour
75g/2¾oz ground rice or fine semolina
200g/7oz butter, softened
100g/3½oz caster sugar, plus 2 tbsp for sprinkling
1½ tsp caraway seeds, lightly crushed
1 lemon, grated zest only
salt
Method
Line a 20cm/8in square baking tin with baking paper.

Put the flour and ground rice in the bowl of a stand mixer and add a generous pinch of salt.

Add the butter, sugar, caraway seeds and lemon zest and beat until the ingredients come together.

Press the mixture evenly into the prepared tin, then chill in the fridge for at least 30 minutes.

Preheat the oven to 150C/130C Fan/Gas 2.

Sprinkle the shortbread with the remaining caster sugar and make indentations all over the shortbread with a fork – most of these will disappear but it helps the shortbread to bake evenly.

Bake for around 20 minutes until the shortbread is very lightly golden. Remove from the oven and cut into biscuits – divide the shortbread into three rows then cut into fingers.

Leave to cool on a wire rack.
Banner and Image Credit: BBC