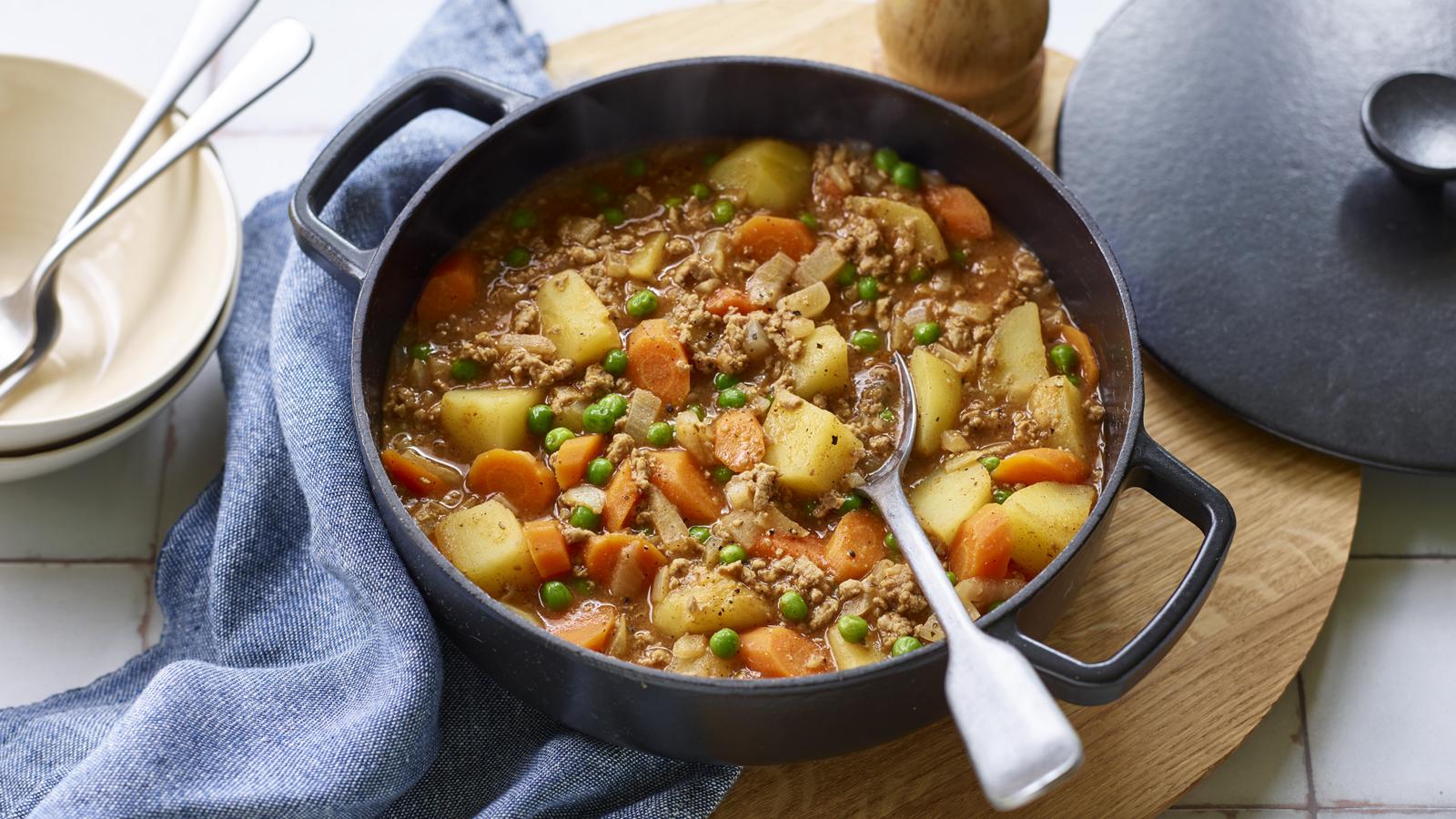 This is made possible by BBC Foods!
Ingredients
2 tbsp vegetable oil
1 medium onion, finely chopped
2 medium carrots, peeled and sliced
300g/10½oz potatoes, peeled and cut into roughly 2cm/¾in chunks
250g/9oz minced turkey thigh
½ tsp dried mixed herbs
1 tbsp medium curry powder
½ chicken stock cube
3 tbsp ketchup
100g/3½oz frozen peas
3 tsp plain flour
salt and pepper
Method
Put the oil, onion, carrots, potatoes, turkey and dried herbs in a large, deep non-stick frying pan or large saucepan.

Cook over a high heat for 6 minutes.

Add a little more oil if it starts to stick to the pan.

Stir in the curry powder and cook for 20 seconds.

Add the halved stock cube, ketchup and 450ml/16fl oz water. Season with ground black pepper.

Cover with a lid and bring to a simmer. Reduce the heat and simmer gently for 15 minutes.

Stir in the peas, sprinkle over the flour and stir into the sauce.

Cook uncovered over a high heat for 4 minutes.
Banner and Image Credit: BBC