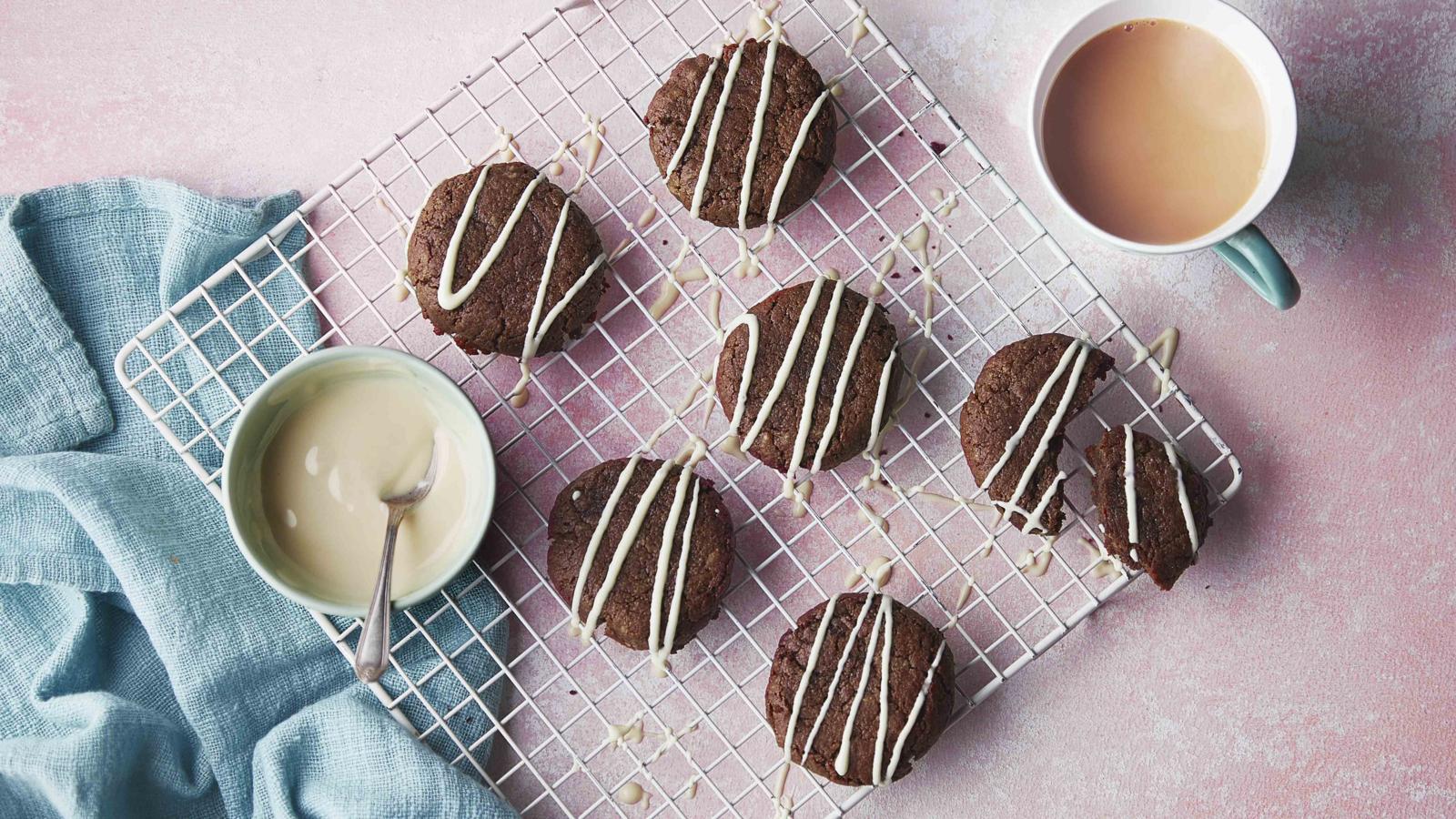 This is made possible by BBC Foods!
Ingredients
100g/3½oz hazelnut chocolate spread
75g/2¾oz plain flour
3 tbsp full-fat milk
40g/1½oz chocolate (any type), melted, to decorate
Method
Before starting this, make sure to preheat the air fryer to 180C.
Place the chocolate spread, flour and milk in a bowl.

Mix well and then bring together to make a firm dough.

Roll the mixture into 6 evenly sized balls then flatten into cookies.

Lay a sheet of baking paper in the air fryer basket then place the cookies on top, leaving a little space between each one.

Air fry for 10 minutes then carefully lift out.

Drizzle over the melted chocolate and leave to cool before serving.
Banner and Image Credit: BBC