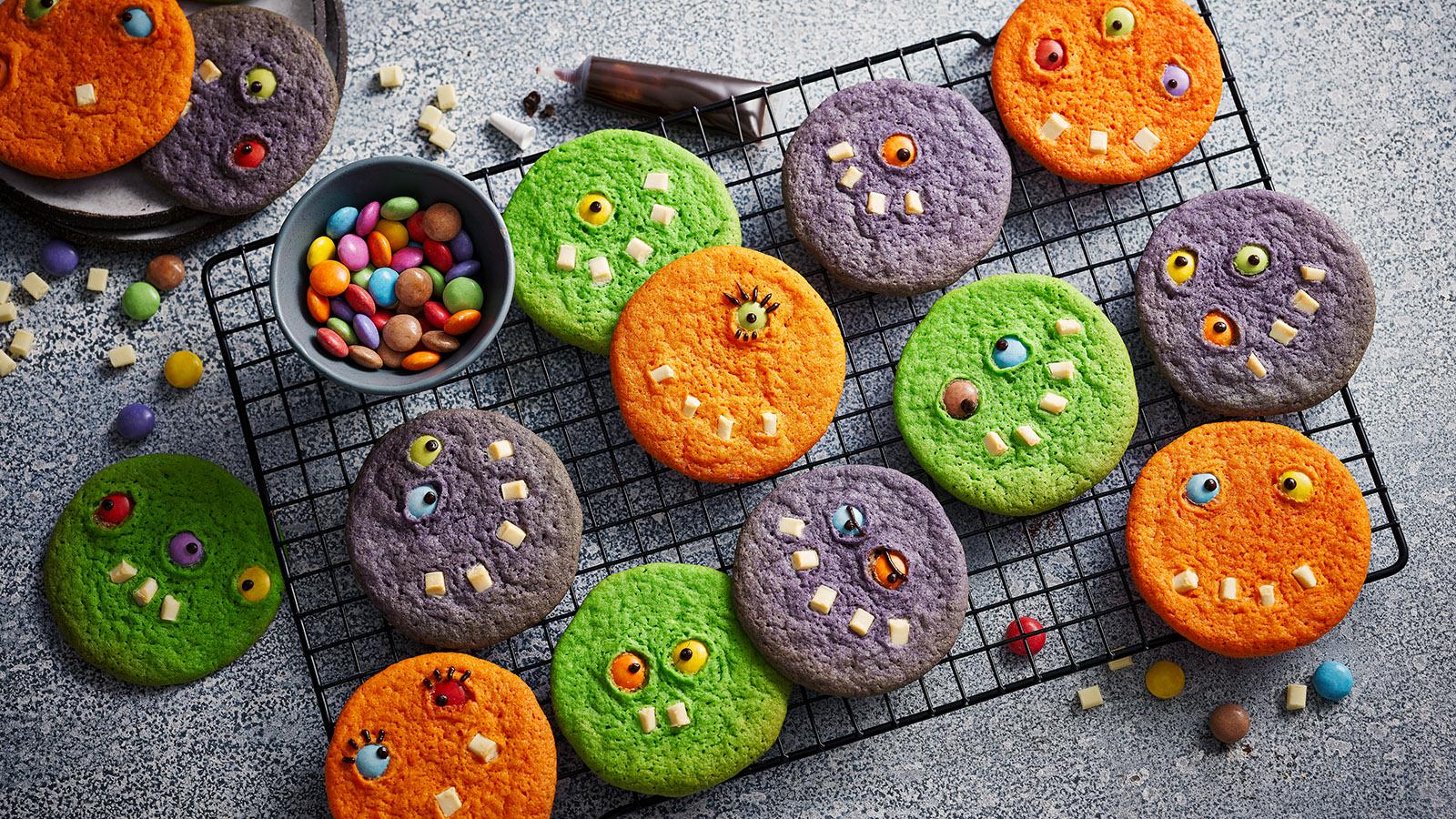 This is made possible by BBC Foods!
Ingredients
85g/3oz unsalted butter, softened
150g/5½oz caster sugar
1 free-range egg, beaten
1 tsp vanilla extract
175g/6oz self-raising flour
¼ tsp salt
orange, green and purple gel food colourings
To decorate
handful crisp-coated chocolates, such as Smarties
handful white chocolate chunks
coloured writing icing
Method
Before starting this, make sure to preheat the oven to 180C/160C Fan/Gas 4.
Beat the butter and sugar together until fluffy, then beat in the egg and vanilla.

Sift in the flour and salt and beat until combined.

Divide the mixture into three portions and colour one orange, one green and one purple.

Place in the fridge for 30 minutes to firm up.

Once the oven is preheated to 180C/160C Fan/Gas 4 and line two baking sheets with baking paper.

With damp hands, roll each portion of coloured dough into five balls and place on the lined baking sheets.

Using your hand, slightly flatten each ball. Press in crisp-coated chocolates for eyes and white chocolate chunks for teeth.

Bake for 10 minutes.

Remove from the oven and leave on the baking tray for 10 minutes, then transfer to a wire rack to cool completely.

Once cool, use the writing icing to create pupils and eyelashes on the monsters' eyes.
Banner and Image Credit: BBC