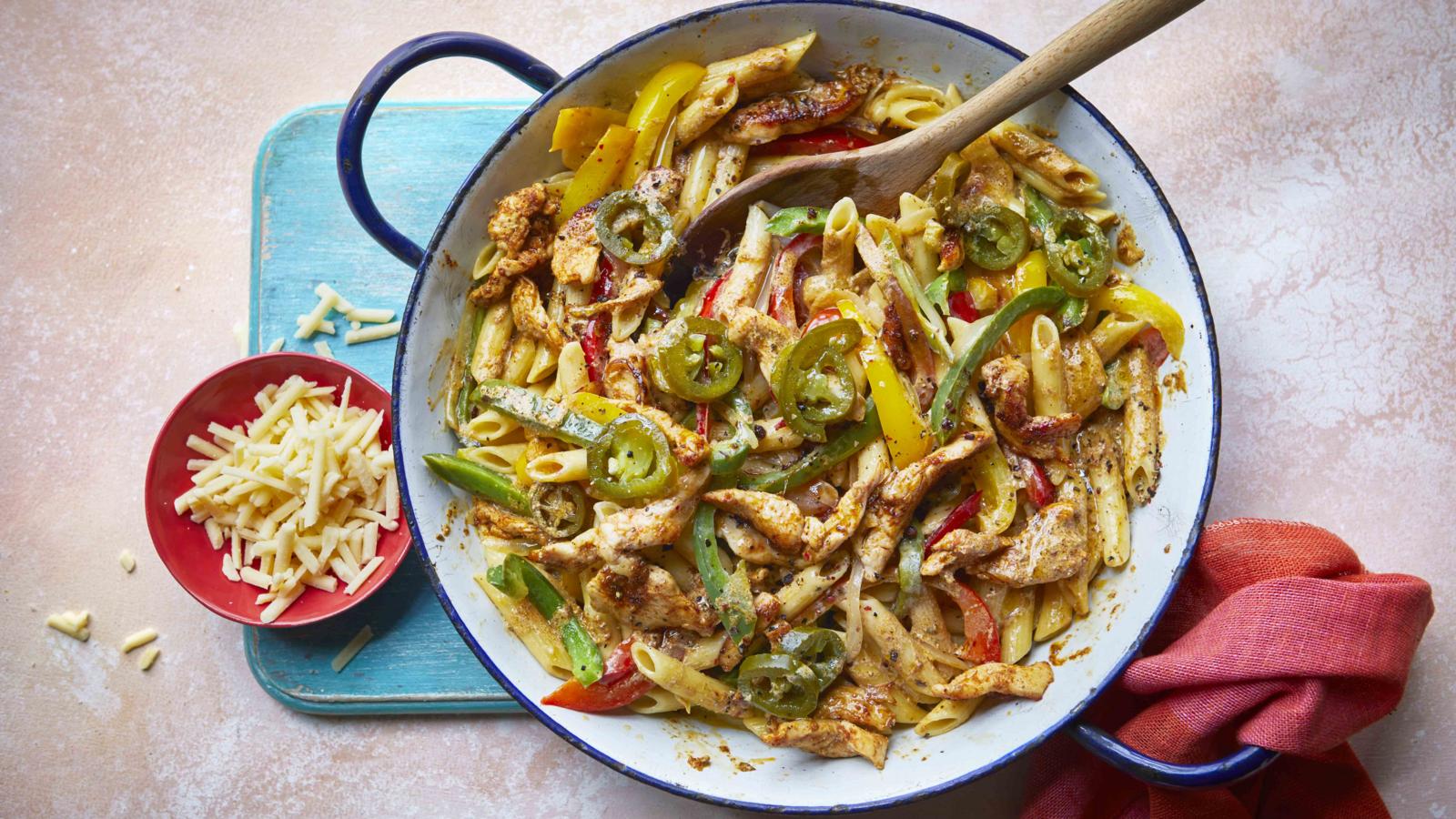 This is made possible by BBC Foods!
Ingredients
400g/14oz short pasta, such as penne or fusilli
2 tbsp olive oil
1 onion, thinly sliced
1 red pepper, thinly sliced
1 yellow pepper, thinly sliced
1 green pepper, thinly sliced
2 chicken breast fillets, thinly sliced
1 tsp dried oregano
1 tsp smoked paprika
1 tsp ground coriander
1 tsp ground cumin
75g/2¾oz full-fat crème fraîche, plus extra to serve
salt and freshly ground black pepper
100g/3½oz grated cheddar, to serve
pickled jalapeños, to serve
Method
Cook the pasta in a saucepan of boiling water until just tender. Drain and reserve 150ml/5fl oz cooking water.

Meanwhile, heat the oil in a large frying pan over a medium–high heat. Stir-fry the onions and peppers for 5 minutes.

Push the peppers and onions to one side and add the chicken and spices.

Fry for 5 minutes, then stir the chicken into the peppers.

Stir the crème fraîche into the chicken mixture, then slowly add the reserved pasta water.

Season with salt and pepper then fold in the pasta and allow to heat through for a few minutes.

Divide between pasta bowls and sprinkle over the cheese. Serve with the jalapeños and a dollop of crème fraîche.
Banner and Image Credit: BBC