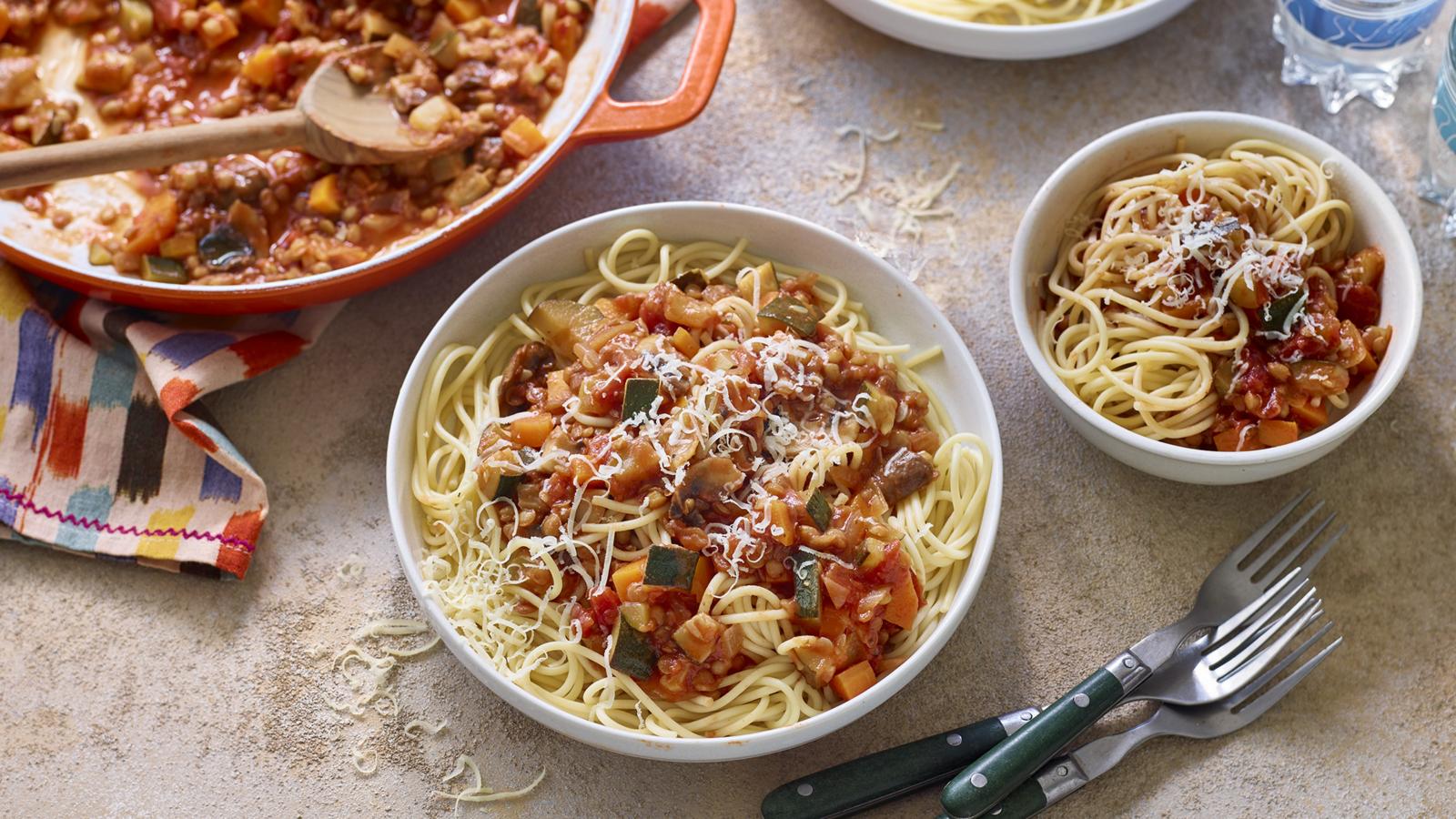 This is made possible by BBC Foods!
Ingredients
2 tbsp vegetable oil
1 medium onion, finely chopped
2–3 medium carrots, peeled and diced
1 medium courgette, trimmed and diced
200g/7oz mushrooms, any kind, sliced or quartered if large
400g tin green lentils, drained
400g tin chopped tomatoes
1 vegetable stock cube
3 tbsp tomato ketchup
½ tsp dried mixed herbs
250g/9oz dried spaghetti
50g/1¾oz cheddar, grated
salt and ground black pepper
Method
Heat the oil in a large, deep frying pan  and fry the onion, carrot, courgette and mushrooms over a high heat for 8 minutes.

Longer if they need to be on longer, 10 minutes max!

Add the lentils, tomatoes, stock cube, tomato ketchup and herbs. Refill the tomato tin with water and pour into the pan.

Season with salt and lots of ground black pepper.

Cover with a lid and bring to a gentle simmer over a medium heat, stirring occasionally.

Reduce the heat to low and cook for 15 minutes.

Especially towards the end of the cooking time as the sauce thickens. Season to taste.

While the Bolognese is simmering, cook the pasta according to the pack instructions.

Drain the pasta and serve topped with the Bolognese and a little grated cheese.