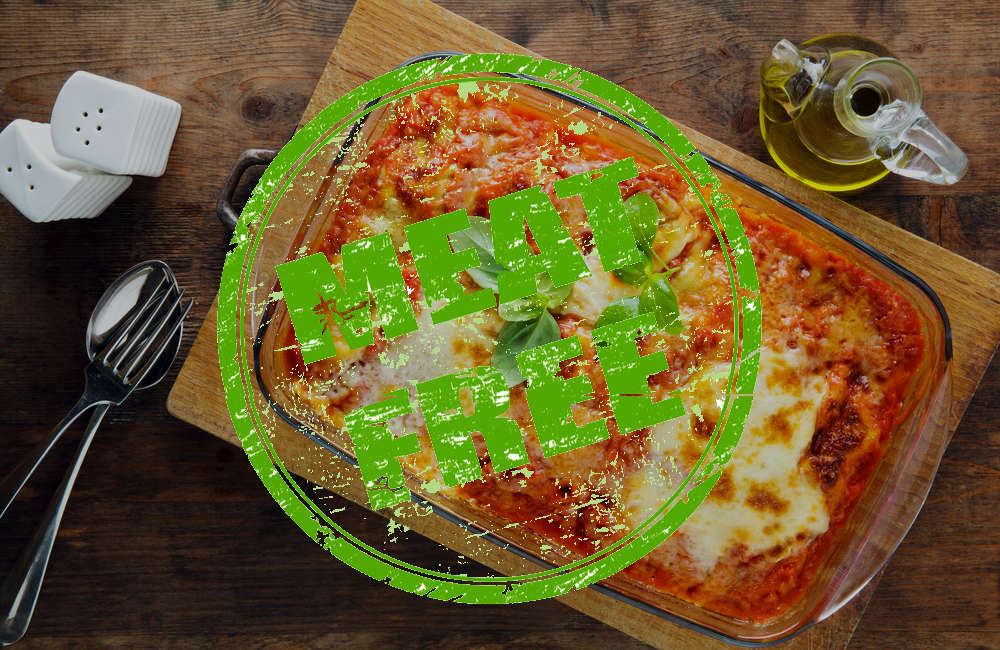 Slow cooker vegetable lasagne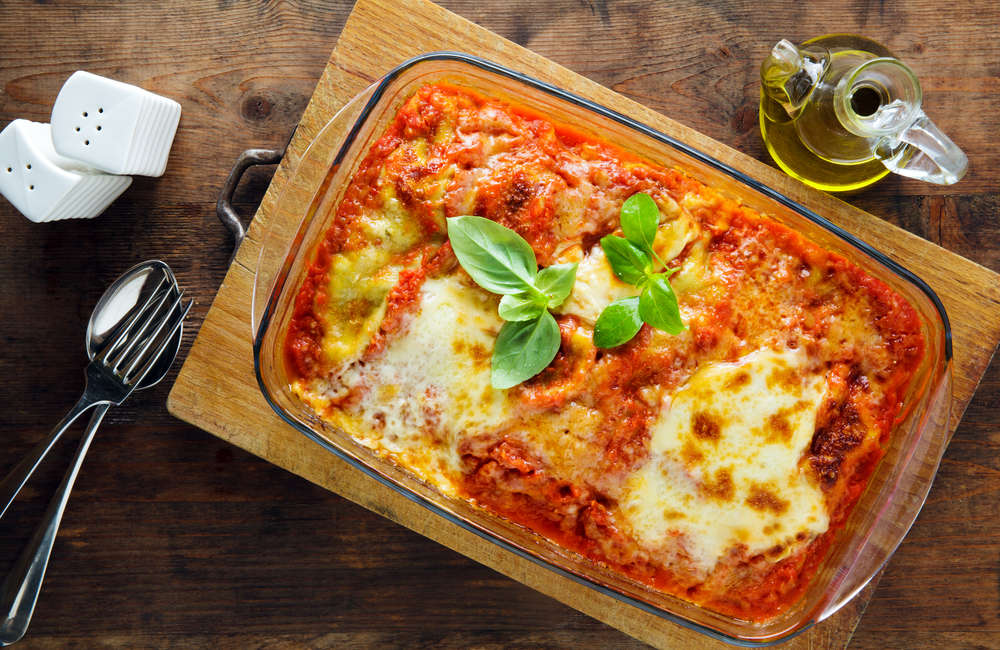 Serves 4
Ingredients
1 tbsp rapeseed oil

2 large garlic cloves (chopped)

2 onions sliced 

2 large courgettes (diced)

1 red and 1 yellow pepper (deseeded and sliced)

400g can chopped tomatoes

2 tbsp tomato purée

2 tsp vegetable bouillon

15g fresh basil (chopped)

1 large aubergine (sliced across length or width)

6 wholewheat lasagne sheets (105g)

125g vegetarian buffalo mozzarella (chopped)
Method
Heat 1 tbsp rapeseed oil in a large non-stick pan and fry 2 sliced onions and 2 chopped large garlic cloves for 5 minutes, make sure to stir frequently until softened.

Tip in 2 diced large courgettes, 1 red and 1 yellow pepper, both roughly sliced, and 400g chopped tomatoes with 2 tbsp tomato purée, 2 tsp vegetable bouillon and 15g chopped basil.

Stir well, cover and cook for 5 minutes. Do not  add more liquid as plenty of moisture will come from the vegetables once they start cooking.

Slice 1 large aubergine. Lay half the slices of aubergine in the base of the slow cooker and top with 3 sheets of lasagne.

Add a third of the ratatouille mixture, then the remaining aubergine slices, 3 more lasagne sheets, then the remaining ratatouille mixture.

Cover and cook on High for 2½ – 3 hours until the pasta and vegetables are tender. Turn off the machine.

Scatter 125g vegetarian buffalo mozzarella over the vegetables then cover and leave for 10 minutes to settle and melt the cheese. 

Serve with extra basil and a handful of rocket.