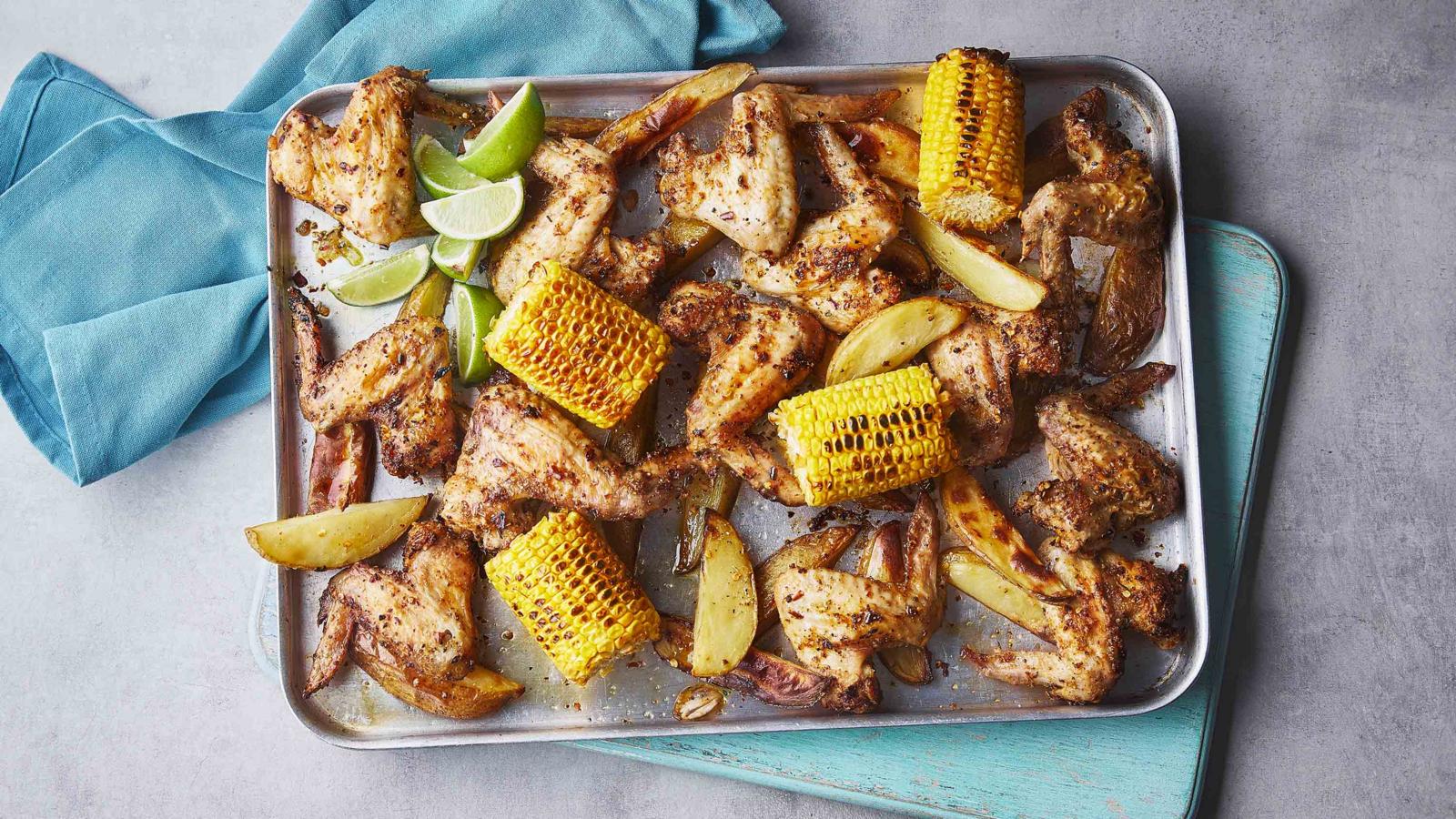 This is made possible by BBC Foods!
Ingredients
2 tbsp piri-piri seasoning
1 tbsp plain flour
3 tbsp vegetable oil
4 potatoes, well scrubbed, unpeeled and cut into wedges
1kg/2lb 4oz chicken wings
4 corn cobbettes or 2 corncobs, cut in half horizontally
salt
1 lime, cut into wedges, to serve
Method
Preheat the oven to 200C/180C Fan/Gas 6.

Stir the piri-piri seasoning and flour together in a small bowl.

Place 1 tablespoon oil in a large bowl, add the potato wedges and toss well to coat.

Season with salt.

Transfer to a large baking tray.

Add 1 tablespoon oil to the bowl then add the chicken wings.

Sprinkle over the piri-piri flour mixture.

Place in the tray with the wedges, trying to ensure that everything sits in an even layer.

Roast for 20 minutes.

Brush the corn with the remaining oil.

Turn the chicken and potatoes then nestle in the corn and return to the oven for a further 15–20 minutes until the chicken and potatoes are cooked through and golden.

Serve with the lime wedges for squeezing over.
Banner and Image Credit: BBC