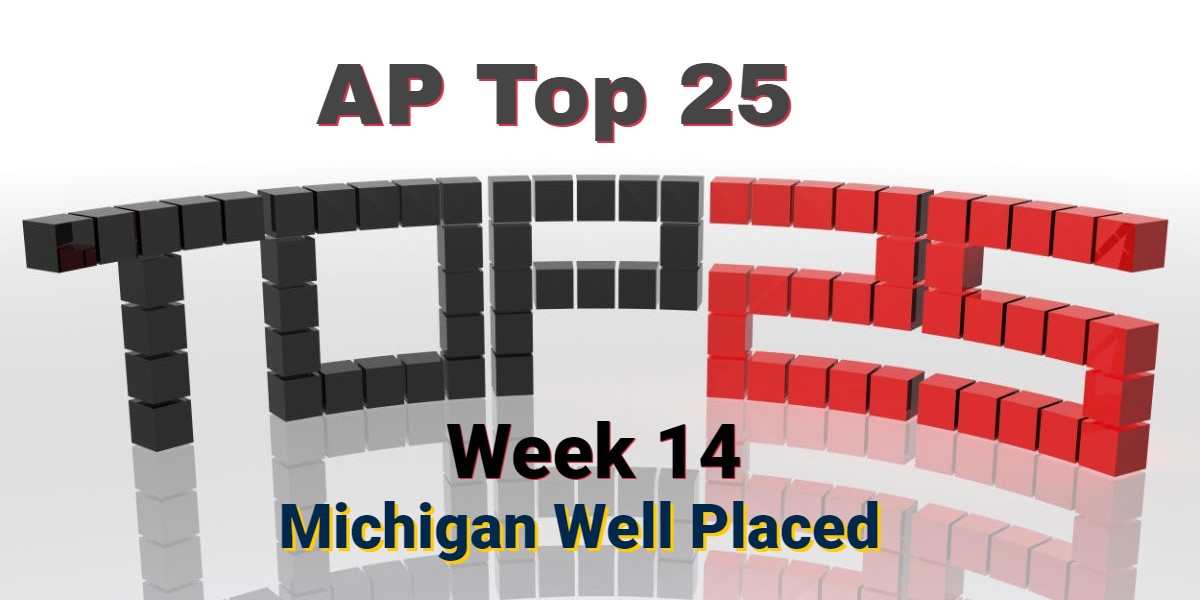 The latest AP rankings are out and although they will not influence the CFP committee they do give a bit of an indication as to the final four. Right now USC looks like getting the final place, however, they still have to get revenge on Utah in the Conference Final. Their regular season meeting was a one-point affair that went to the Utes thanks to a last-ditch two-point conversion. Games don't get much closer than that.
A Two loss USC is out, however, TCU might still stay in even if they lose to Kansas State on the virtue of the Wildcats then likely top-ten ranking.
Twelve Teams with Three Or More Losses Included!
The AP poll has added UTSA this week. They are 10-2 on the season and 8-0 in conference play. It is doubtful that the CFP committee will include them, however, it's nice to see a C-USA team getting a bit of recognition.
CFP Scenarios?
It's pretty much settled. The only way Ohio State can realistically get in is if either TCU or USC loses. Although as mentioned above the Horned Frogs might stay in even with a loss. After all, they would still be 12-1.
New Year Bowls Games.
Penn State & Washington have both moved into consideration for the Rose Bowl. Why? Well, Ohio State and Utah played in last year's game so they might not want a rematch. This is possible if Ohio State misses out. Mind you last year's meeting was a thriller!
Anyway, the week's rankings are below…
AP Top 25 Rankings
1 Georgia 12-0
2 Michigan 12-0
3 TCU 12-0
4 USC 11-1
5 Ohio State 11-1
6 Alabama 10-2
7 Tennessee 10-2
8 Penn State 10-2
9 Washington 10-2
10 Clemson 10-2
11 LSU 9-3
12 Utah 9-3
13 Kansas State 9-3
14 Florida State 9-3
15 Oregon 9-3
16 Oregon State 9-3
17 UCLA 9-3
18 Tulane 10-2
19 Notre Dame 8-4
20 South Carolina 8-4
21 Texas 8-4
22 UCF 9-3
23 UTSA 10-2
24 North Carolina 9-3
25 Mississippi State 8-4
In
South Carolina, UTSA & Mississippi State
Gone
Ole Miss, Cincinnati, Coastal Carolina
Conference representation
PAC-12 6
SEC 5
ACC 4
Big Ten 3
Big 12 3
AAC 2
C-USA 1
Independent 1
You can check previous AP rankings here