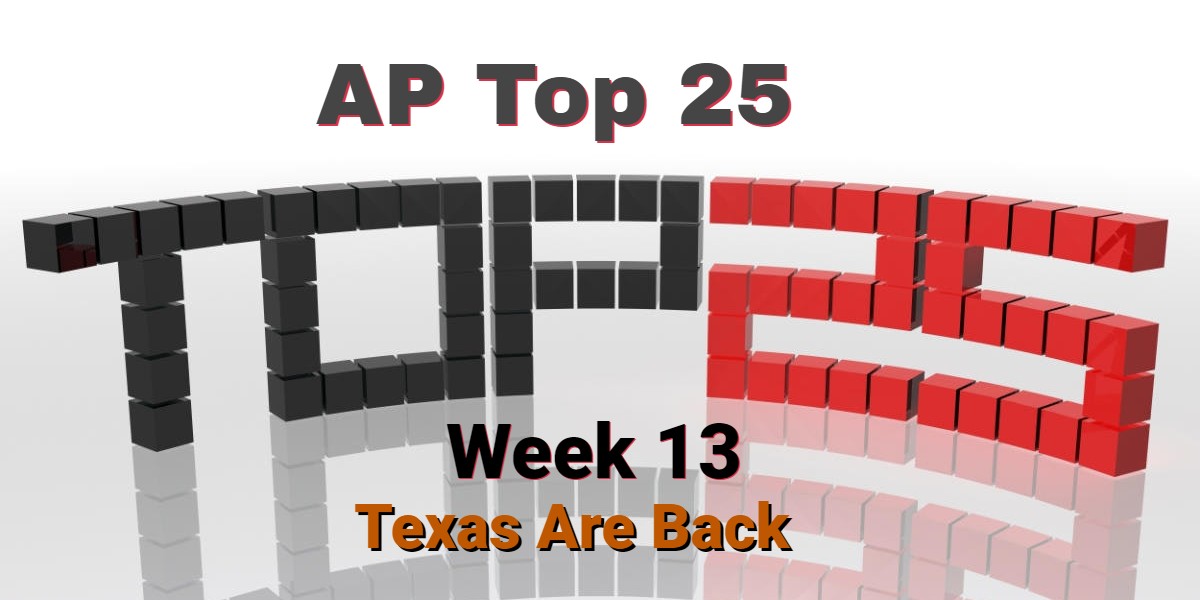 The top four remained as was this week largely because all four were far from impressive. Still, they all won and there is a good chance that these four will fill the  CFP places. This is because the main threat to their final place Tennessee dropped the ball big time against South Carolina. They are now officially out but still have a good chance of securing a New Year's Bowl berth. Overall seven teams are still in the hunt but their destiny is not fully in their own hands.
Still Alive
USC has moved into fifth place and has one more chance to impress before the Pac-12 Championship game. They take on a surging Notre Dame so that's no given, however, a one-loss conference champion might just edge out the loser of Ohio State & Michigan.
Clemson & LSU are also still in it at six & seven, however, they will need a bit of help to get in. Even if LSU were to win the SEC there is no guarantee that the committee will let a two-loss conference champion in. So they will be hoping for upsets elsewhere. Clemson is better placed, however, given the weighing placed on common games their loss to Notre Dame could keep them out should USC finish 12-1.
The full top 25 is below.
AP Top 25 Rankings Week Twelve
1 Georgia 11-0
2 Ohio State 11-0
3 Michigan 11-0
4 TCU 11-0
5 USC 10-1
6 LSU 9-2
7 Clemson 10-1
8 Alabama 9-2
9 Tennessee 9-2
10 Oregon 9-2
11 Penn State 9-2
12 Washington 9-2
13 Notre Dame 8-3
14 Utah 8-3
15 Kansas State 8-3
16 Florida State 8-3
17 UCLA 8-3
18 North Carolina 9-2
19 Tulane 9-2
20 Ole Miss 8-3
21 Cincinnati 9-2
22 Oregon State 8-3
23 Coastal Carolina 9-1
24 Texas 7-4
25 UCF 8-3
All Change
A Bit of the old Hokey Koke thanks to the Big 12 as Texas are back at the expense of Oklahoma State. A reversal of last week!
In – Texas
Out – Oklahoma State 
Conference representation
PAC-12 6
SEC 5
ACC 3
Big Ten 3
Big 12 3
AAC 3
Sun Belt 1
Independents 1
You can check week  Twelves rankings here