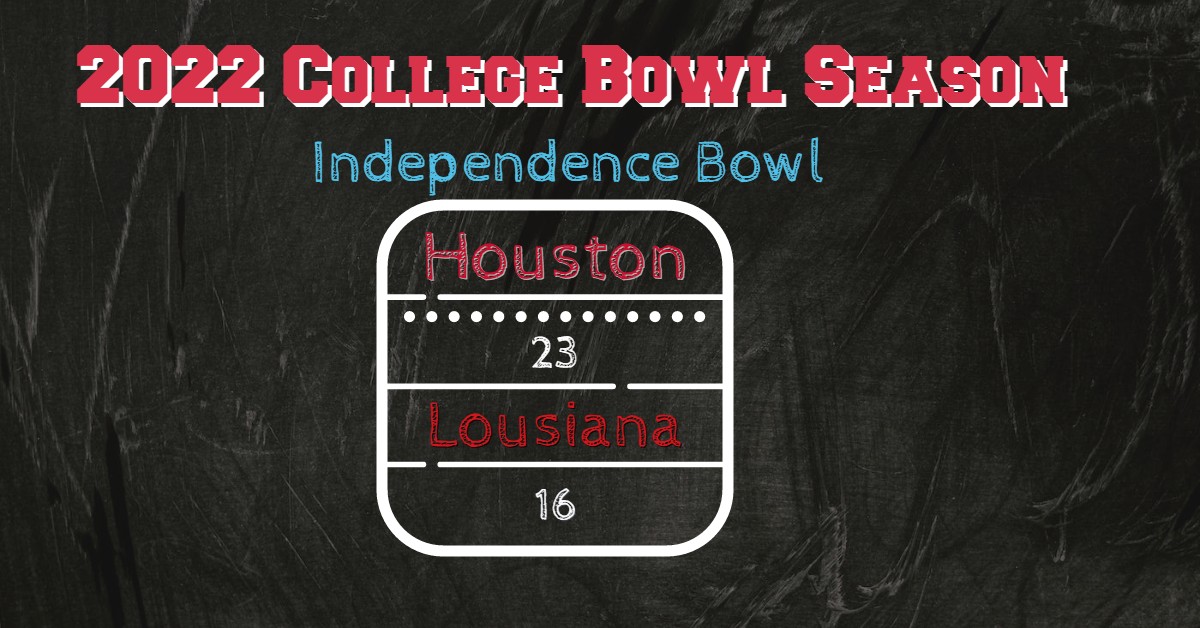 The Houston Cougars as expected won the 2022 Independence Bowl but got a mighty scare in the first half. They struggled to get anything going early and trailed 13-0 to their Sun Belt opponents at one stage. However, the Ragin' Cajuns faded badly in the second half. Houston scored late in the first and early in the second half which seemed to demoralize Lousiana. Thereafter they either punted or turned the ball over in all of their second-half possessions.
Houston was far from impressive themselves though and they had a nervy last few seconds before an interception ended the game. Lousiana finished 4-4 in Sunbelt Conference play and will be pleased to have held their more illustrious opponents to one score.
Off To The Big 12
Houston waved goodbye to life in the AAC with their second consecutive bowl win and it will be interesting to see how they fare in their new surroundings. They are heading for the Big 12 which will have four new members in 2023. Given both Texas & Oklahoma will still be there until 2025 it might be a while before they go bowling again.
The Game Highlights are below.
Independence Bowl
Before you go check out our other bowl game articles.