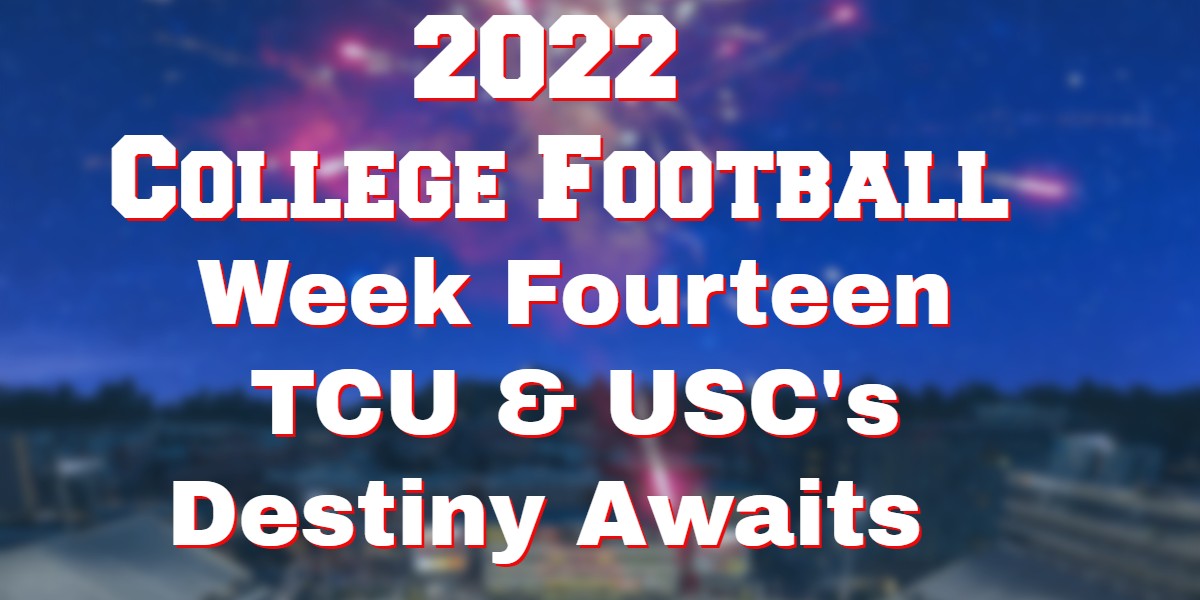 Week Fourteen is Conference Championship Weekend and in the case of the PAC 12 & Big 12, it will decide if they have representatives in the final four. The other power five games could decide who plays in the New Year Six Bowls and in the case of the American (AAC) the winner is off to the Cotton Bowl.
Outside of these, it's more for bragging rights, although it will also play a part in recruitment in 2023.
Anyway below are the games to look out for…
ACC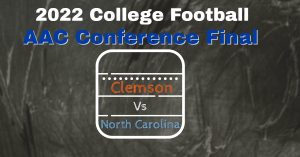 No.9 Clemson vs No.23 North Carolina
The ACC final winner will be off to the Orange Bowl. There they will meet one of Tennessee Ohio State or Alabama depending on other results.
Big Ten
Purdue vs No.2 Michigan
Not a whole lot at stake here other than bragging rights. The Wolverines will be CFP-bound even with a loss, while Purdue won't make a New Years' bowl even with a win.
Big 12
No.10 Kansas State vs No.3 TCU
TCU needs the win to be sure of a final-four slot. A loss still might be enough especially if USC loses too. Their regular season meeting was close so this should be well worth a watch.
PAC 12
No.11 Utah vs No.4 USC
Friday Night is D-Day for the Pac 12. USC need to win to stay in. They would drop dramatically with a loss. Utah knows that a place in the Rose Bowl is at stake so they will be fired up for this one.
The Utes won the regular season meeting 43-42 so it could be close.
SEC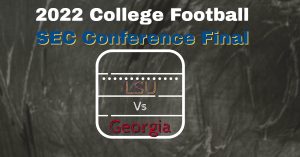 Saturday
No.14 LSU vs No.1 Georgia
Not a lot at stake here other than the obvious bragging rights. Georgia would slip from No 1 though with a loss.
Group Of Five Divisions
American
No.22 UCF @ No.18 Tulane
The Cotton Bowl place is going to the AAC Champion. UCF beat Tulane in the regular season but with home advantage, The Green Wave will be slight favourites. What a turnaround for a team that was 2-10 last year! Willie Fritz should be a candidate for Head Coach of the year.
C- USA
North Texas @ UTSA
UTSA finished 8-0 in conference play and beat North Texas on the way to that record. The Alamodome might not be full for this one but whatever the atmosphere will be electric.
Mid American
Toledo @ Ohio
The Rockets have stumbled into the final having lost their last two games. However, both games were one score affairs and this could be another close one. Ohio is on a seven-game winning streak and they will be hoping to win this one and ensure double-digit wins.  It would only be the third time ever with the previous seasons being in 1968 & 2011.
Mountain West
Fresno State @ Boise State
A repeat of the 2018 MW Conference Final in which Fresno capped off one of their best seasons ever with a win and then a Bowl victory to finish 12-2. They lost heavily to Boise earlier in the regular season though. Boise has only lost one of their last eight games – a three-pointer to BYU. They should win this one too and secure a slot in one of the better bowl games.
Sun Belt
Coastal Carolina @ Troy
The Chanticleers find themselves in the final despite finishing second in the Sun Belt East. Why? Because James Maddison is ineligible having just moved up from the FCS level. Still, they have had a great season and this should be a close game. Troy has won their last nine games and they should start favourites in this one  as they try to win their first Conference Final since 2017.
Regular Season Finales
Akron @ Buffalo
Valparaiso @ New Mexico State
Right now there are three bowl slots up for grabs as only 79 teams are eligible. Buffalo can make that 80 with a win over the Zips. New Mexico State can get to six wins but with two being against FCS teams they are still a win short.
That completes our quick look at what's on offer in week twelve. Before you go why not check out our Week Thirteen roundup and come back next week for the results of the Conference Finals.