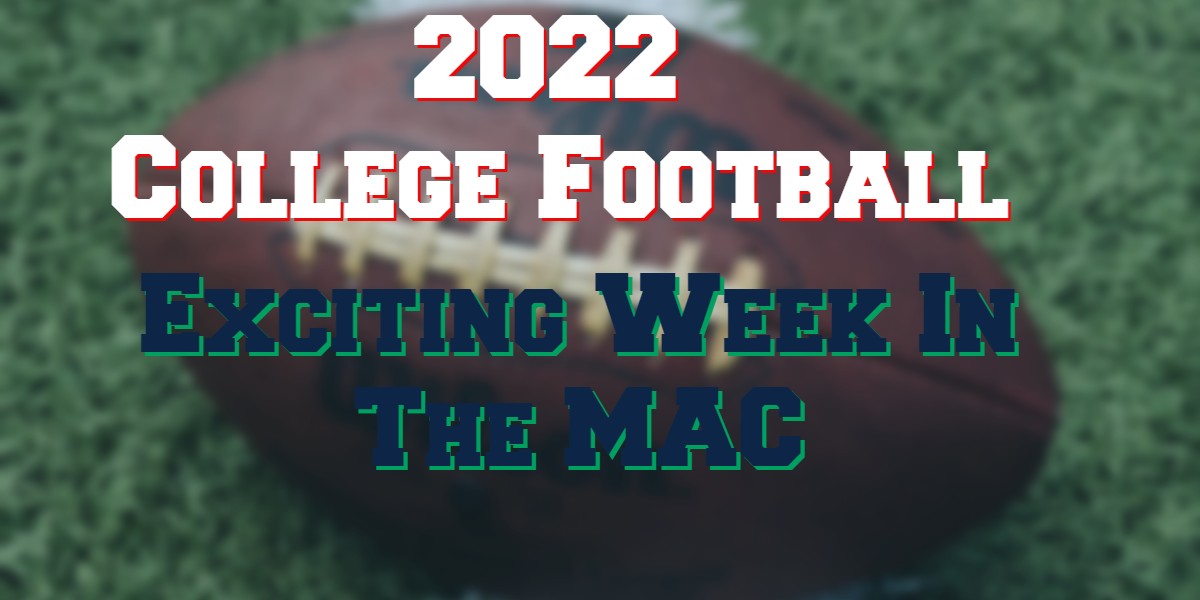 It was an exciting penultimate regular season week in the MAC, and the results meant that there is still a bit of interest going into the final games. The big game of the night saw Bowling Green keep their hopes of reaching the Mid-Am Conference Final alive with a thrilling win at Toledo. The Rockets had already won the West Division but showed no signs of taking it easy and rallied from a 21-point early deficit to take the lead with 51 seconds left.
However, a late TD pass from Falcons QB Matt McDonald snatched the win for Bowling Green with 9 seconds left. He had a career night passing for 392 yards and four touchdowns despite the conditions being far from ideal!
Check out the highlights below…
Bowling Green @ Toledo
This has set up a thrilling finale next week between OBowling Green & Ohio, who also won to move to 8-3 on the season Not bad for a team that started 2-3. However one of those early losses was to Kent State meaning that Bowling Green would pinch the division head-to-head with the win. That game is being played mid-week so there is no excuse for not watching it if you can.
The week's other games were a whole lot less eventful with the pick being Western Michigan's come-from-behind win over state rivals Central Michigan. It was played in snowy conditions but was still a fun watch. The Broncos not only get the bragging rights but also ended the Cheiiewas chances of getting to six wind and bowl eligibility. Looks like both will be sitting out Bowl season this year.
Broncos Edge The Chippewas
Buffalo's game against the Arkon Zips was not surprisingly postponed given the historic snowstorm that hit the area. The game will be played on Sunday weather allowing.
Results
Bowling Green 42 @ Toledo 35
Ohio 32 @ Ball State 18
Eastern Michigan 31 @ Kent State 24
Miami(OH) 29 @ Northern Illinois 23
Western Michigan 12 @ Central Michigan 10
Arkon @ Buffalo Postponed
Check out our other round-ups here