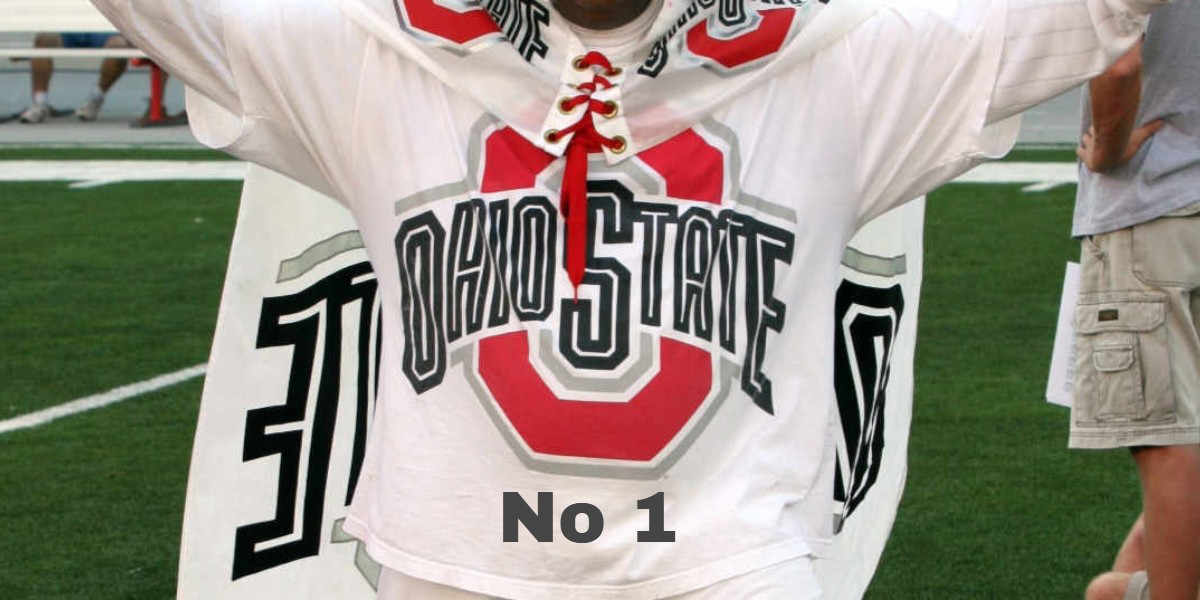 CFP Rankings Buckeyes edge into the No 1 spot
This week we got the fourth set of CFP rankings and to be honest we are still no clearer regarding their thinking process, but we do agree with them moving Ohio State to No 1 following their impressive win over Penn State. They are now guaranteed a place in the Bit Ten Championship game and as long as they don't lose to Michigan on Saturday we can't see a scenario that puts them outside of the playoffs.
LSU has slipped to No 2 after a routine win over Arizona. This seems fair given they are shipping points – 98 in their last three games. Winning shootouts is fine but overall the Buckeyes look like the more balanced team.
Clemson rounds out the regular season with a trip to the Jekyll & Hyde Gamecocks, whose season has included beating Georgia and losing at home to Appalachian State! They should easily complete a second consecutive unbeaten regular season and no one will fancy playing them in the semi-final. They will, of course, have to navigate the ACC Championship game which will be against the winners of the "Commonwealth Clash" between Virginia & Virginia Tech.
Who Will Sneak In
The final playoff spot is currently held by Georgia however Alabama is just behind them and if both win their remaining regular-season game and the Bulldogs lose to LSU in the Conference Final they should switch places. You could put forward a strong argument for having the Tide at four now given the form lines through Texas A&N & South Carolina, however, we assume Georgia's better wins are outweighing their much worse loss.
Oklahoma are probably the most likely of the remaining hopefuls to crash the party as Oregon's loss will weaken Utah's claim and of course, they still have to win out which is not a sure thing by any stretch of the imagination.
Minnesota & Baylor similarly even if winning out might struggle to leapfrog the two from the SEC. You can pretty much forget the rest unless there is total carnage this weekend.
The Cotton Bowl Race.
This has the only two at large places this year given how the semi-final rotation has played out and as well as offering the Group of Five their guaranteed place, it may be Norte Dames best hope of making a New Year bowl game. The CFP currently has Memphis in the G5 slot and rather surprisingly seem to be ignoring Appalachian State, despite them having two Power Five road wins, which is by far the best resume of the four contenders. It also shows the slight disdain they have for the Sun Belt given there are two four-loss teams and two three-loss teams directly ahead of them. This week won't sort anything out as despite Memphis & Cincinnati playing each other they are set to meet in the AAC conference final. If one wins both then they will be in, but if they split them well…
Notre Dame?
As for Notre Dame, they have been left right at the bottom of the two-loss team pile, however, they could get some help this week courtesy of the Big Ten. Wisconsin has a winner takes all clash with Minnesota, while Michigan faces off against Ohio State. That could leave two of them ob three losses, plus if Auburn loses to Alabama and drops to Four losses the Irish could jump into that last "at large" place with a win against Stanford. There is also a remote chance that they could make the Orange Bowl but that would mean edging out an SEC or Big Ten team as the ACC is guaranteed a slot. That -(just for the conversation to take place) would need a second SEC team in the playoffs and for Wisconsin to lose to Ohio State to win the Big Ten Championship over Wisconsin.  Stranger things have happened.
Anyway, the ranking are below:
College Football Playoff Rankings 26-11-2019
1 Ohio State 11-0
2 LSU 11-0
3 Clemson 11-0
4 Georgia 10-1
5 Alabama 10-1
6 Utah 10-1
7 Oklahoma 10-1
8 Minnesota 10-1
9 Baylor 10-1
10 Penn State 9-2
11 Florida 9-2
12 Wisconsin 9-2
13 Michigan 9-2
14 Oregon 9-2
15 Auburn 8-3
16 Notre Dame 9-2
17 Iowa 8-3
18 Memphis 10-1
19 Cincinnati 10-1
20 Boise State 10-1
21 Oklahoma State 8-3
22 USC 8-4
23 Iowa State 7-4
24 Virginia Tech 8-3
25 Appalachian State 10-1