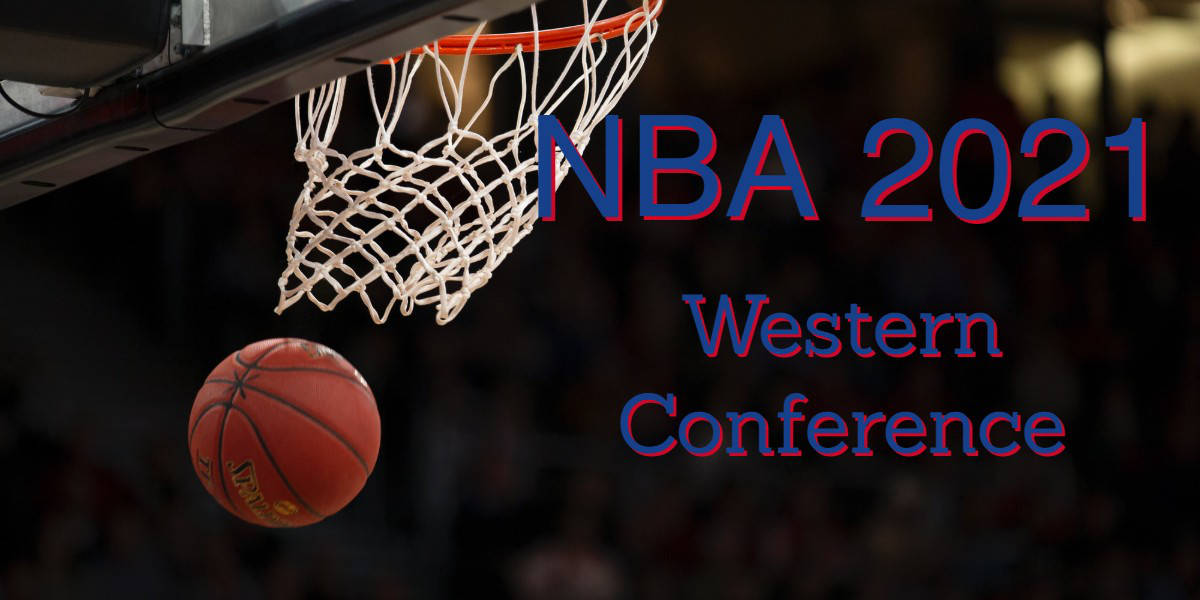 The NBA is celebrating its 75th season in 2021 and with Covid restrictions relaxed it is back to an 82 game schedule.  This year there will also be a play-in tournament for teams ranked 7-10 which will add a bit of extra interest. Of course, the downside of this is that effectively 2/3 of the teams will make the playoffs which sort of rewards failure. Still, we will not complain about four extra "win & in" games. Plus the likelihood is that the 8th seed will be done in four anyway. So how have the divisions shaped up after the flurry of trades and acquisitions?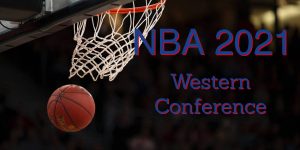 Northwest Division
The Northwest looks brutal this year and this could affect the division's chances of winning the conference. With the exception of the Thunder who have traded everyone who could throw a ball for future draft picks there is a case for every team. Ultimately we think the Jazz and Nuggets will fight out the division while the Trailblazers should also make the playoffs.  The Timberwolves are also in with a chance of making the play in places but Thunder fans will likely have to console themselves with the knowledge that there are happier times ahead. They have enough draft capital to pretty much get any player they want in 2022.
Pacific Division
The Lakers sort of disappointed last year, however with the addition of Russel Westbrook it's hard to look past them both for the division and as No 1 seeds. Their main challengers are likely to be the Phoenix Suns who still have both Chris Paul and Devin Booker and should make another deep playoff run. The Deandre Ayton situation might prove a distraction though if they can't get the extension sorted soon.
We would be higher on the LA Clippers had Kawhi Leonard not been injured. It is doubtful if he will see the court this year and they could end up in the play in places at best. Similarly, Golden State's prospects hinge to an extent on how soon they can get Klay Thompson back. If he returns before the year is out they could be contenders. That's is a big ask though. The Kings look destined to finish last but might not be awful.
Southwest Division
The Southwest looks by far the weakest of the three divisions and we expect Dallas to win it with some ease. They have a genuine star in Luka Doncic but after that, the roster is more workmanlike. They will get a decent seeding just because of this but might struggle when they face better opposition in the playoffs. The Grizzlies and Spurs should scrape into the play in places, not because they are good but because only 5 out of 15 miss out!
Anyway here is our Western Conference Predicted Finishing Order.
Northwest
Utah Jazz
Denver Nuggets
Portland Trail Blazers
Minnesota Timberwolves
Oklahoma City Thunder
Pacific Division
Los Angeles Lakers
Phoenix Suns
Golden State Warriors
LA Clippers
Sacramento Kings
Southwest
Dallas Mavericks
Memphis Grizzlies
San Antonio Spurs
New Orleans Pelicans
Houston Rockets
Predicted Seedings
1 Utah Jazz
2 Los Angeles Lakers
3 Phoenix Suns 
4 Dallas Mavericks 
5 Denver Nuggets 
6 Portland Trail Blazers
7 Golden State Warriors
8 Memphis Grizzlies
9 LA Clippers
10 San Antonio Spurs
Play in Round One
Warriors over Grizzlies
Clippers over Spurs
Round Two 
Grizzlies over Clippers
Western Conference Round One
Jazz over Grizzlies
Lakers over Golden State
Suns over Trail Blazers
Nuggets over Mavericks
Semi-Finals
Nuggets over Jazz
Lakers over Suns
Western Conference Final 
Lakers over Nuggets 
So after what we hope is a vintage playoff series our tip for the West's place in the final is the LA Lakers. That would be Lebron James 11th Finals appearance and as we expect them to win it, his 5th ring.
While you are here why not check out our Eastern Conference Predictions.