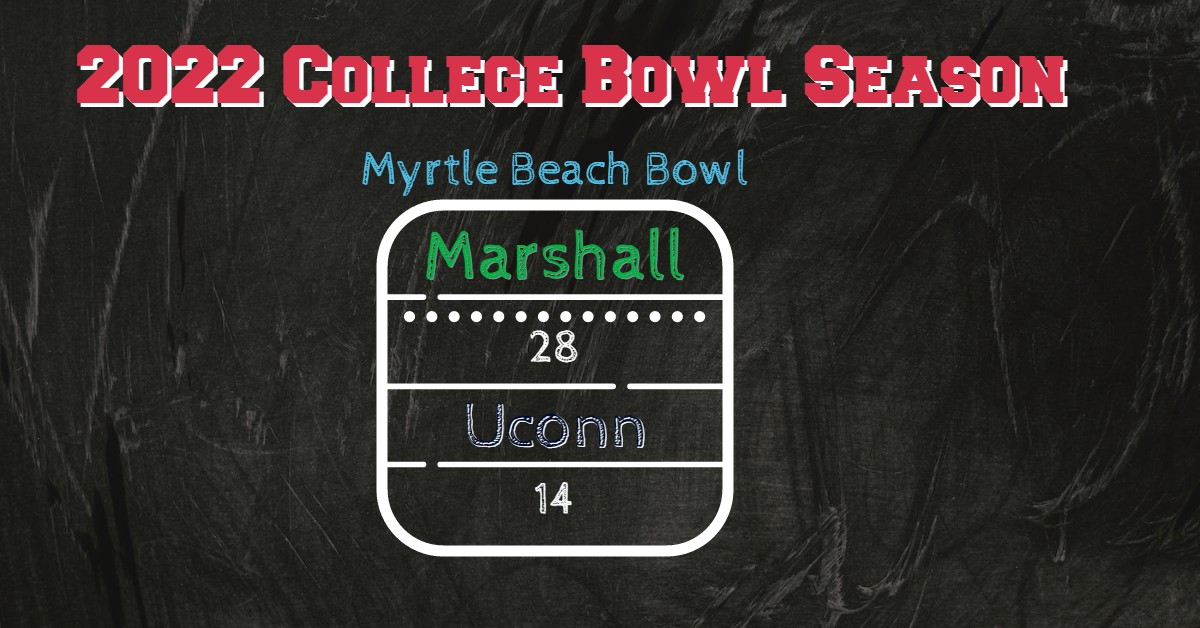 Marshall snapped their unwanted three Bowl game losing streak yesterday with a comfortable in the Myrtle Beach Bowl against the Uconn Huskies. The Thundering Herd took advantage of some poor Huskies' ball control to rush (literally) into a 28-0 lead ear;y in the third quarter.
However Uconn to their credit tried to rally and ended up with marginally more offense. However, their four turnovers were too much to overcome. The final one effectively ended the game when Zion Turner saw his pass intercepted in the end zone with just over 5 minutes left to play.
This was a rare appearance in a bowl game for Uconn who are currently independent. Still, it capped a pretty good season by their standards. They last played in a Bowl game in 2015 when they ironically lost to Marshall in the
St. Petersburg Bowl
. Between then and the start of this season they had only managed ten wins total and were 1-11 last year.
Marshall ended the year at 9-4 and that record includes one of the year's biggest upsets when they knocked off Notre Dame.
Myrtle Beach Bowl
Marshall 28 Ucon 14
Highlights Below
Before you go why not check out our other bowl game articles