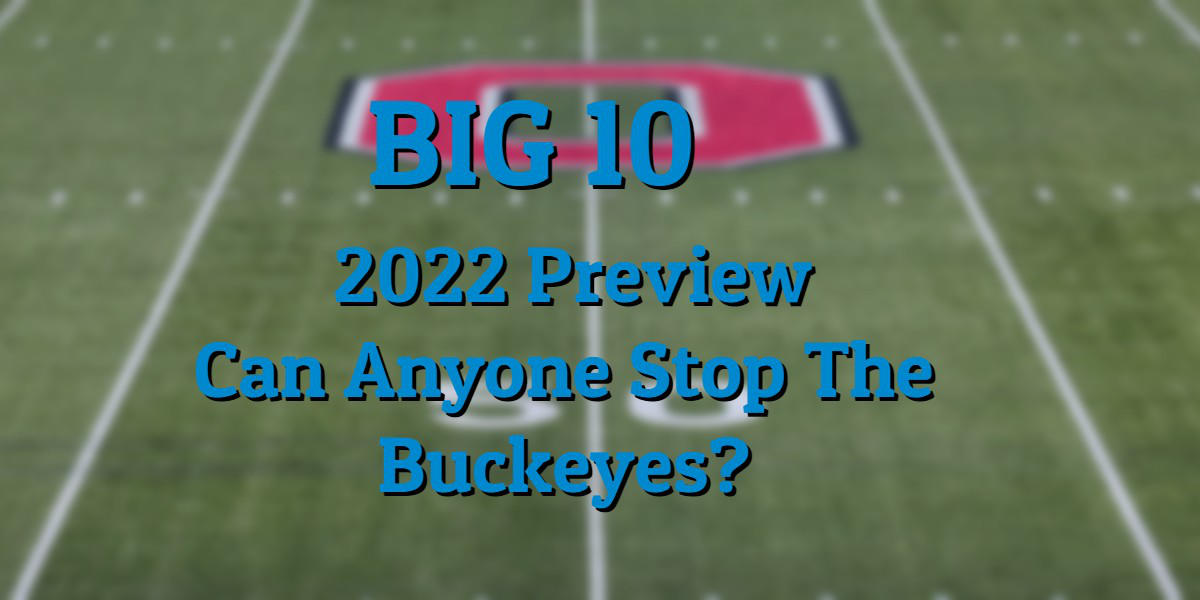 It took a bit of time but Jim Harbaugh finally climbed out of the Hot seat in 2021 as Michigan won their first Big 10 title since 2003. Repeating in 2022 looks a tall order though and they might only be the 4th Best team in the B10 East this year!
The favourites are Ohio State, whose starting eleven on offense are all likely future NFL players. We fancy C.J. Stroud to win the Heisman this year and although the defense is not in the same league they will take some stopping.  They open with Notre Dame which could be a banana skin but even a loss here wouldn't be a disaster. We expect them to win the East but they will have some competition
Penn State has had a couple of mediocre seasons, but they were a much better side than their 7-6 record would have you believe. QB Sean Clifford has returned for his senior year and they have plenty more talent returning. Their opening schedule is not too taxing but October is tough. The results in that month will decide their fate.
Michigan State shouldn't be overlooked either. They managed ten wins in 2021 but got blown out in Columbus. They get the Buckeyes at home this year which will help but they have some tricky road trips on their schedule.
These four look to be the pick of a strong division and all should be ranked come season end.  Of the other three, Maryland looks the most likely to get a sniff at a bowl game.
In the West
Iowa rode a pretty easy schedule all the way to the Big Ten Championship game in 2021 but might struggle to get a 10-win season this time. They do get Michigan & Wisconsin at home which is a plus, but road trips to the Buckeyes & Minnesota won't be easy.
They look like the third-best team in the division this year behind… Wisconsin & Minnesota. Either of these two could win the West, however, we think that The Badger's strong running game and better defense will help them prevail. Purdue & Northwestern should be good enough to edge into Bowl eligibility, while Nebraska will probably end the Scott Frost Experiment if they don't.
Frost is probably in the hottest seat in the Big 10 right now and we wouldn't be surprised if he is gone by mid-season.
Our predicted finishing order is below..
Big Ten Predicted Finish
East
Ohio State 11-1
Penn State 10-2
Michigan 9-3
Michigan State 9-3
Maryland 6-6
Rutgers 4-8
Indiana 4-8
West
Wisconsin 10-2
Minnesota 9-3
Iowa 8-4
Purdue 7-5
Northwestern 6-6
Nebraska 5-7
Illinois 5-7
Big Ten Champions?
We expect Ohio State to win and providing they only have one loss they should make the CFP semi-finals. Unless of course, Notre Dame goes unbeaten. If the Buckeyes are in the playoffs then both Wisconsin & Penn State will be hopeful of playing in the Rose Bowl or taking one of the other at-large NY Six Bowl places.
Header Image: /Shutterstock.com