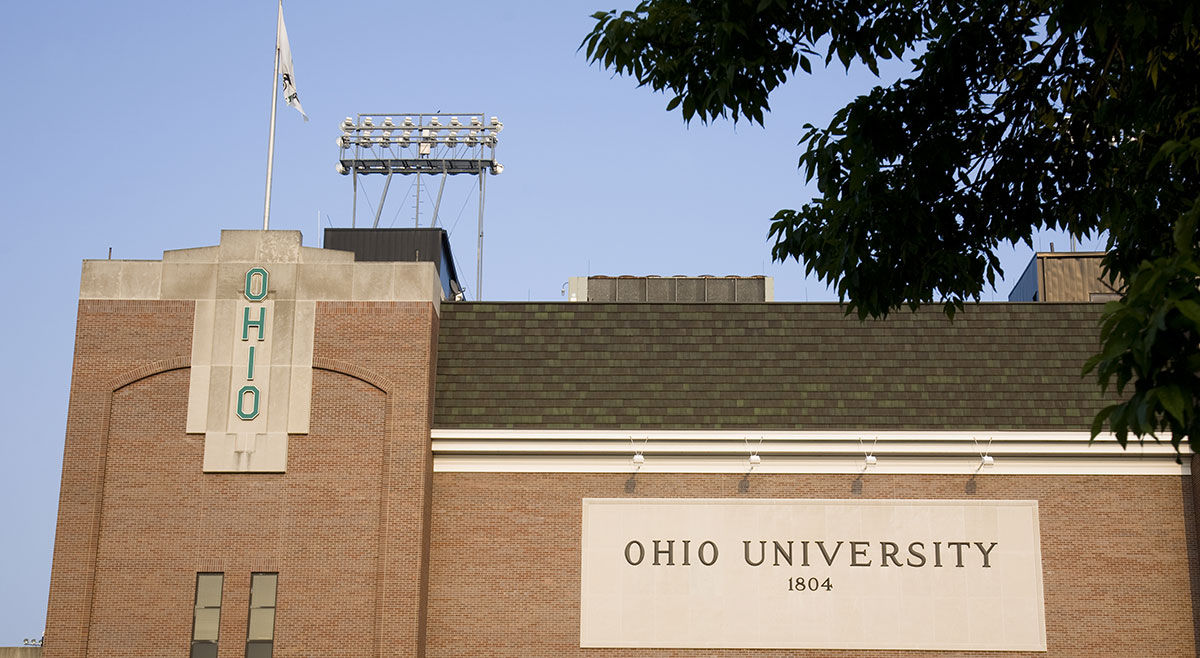 The Mid American Conference or MAC as its abbreviated to is home to a number of college teams from the Great Lakes region. Last year Northern Illinois (NIU) won the conference championship with one of the more surprising comebacks against Buffalo, however, they have lost a lot of starters and may struggle to match last seasons 7-5 record. Anyway here is our prediction of each teams record.
Mid American East
1st Ohio Bobcats
Ohio had a nice 2018 finishing 8-4 and shutting out San Diego State in a resounding 27-0 win in the Frisco Bowl.  QB Nathan Rourke returns as a Senior which is just as well as a lot of last years high power offensive players are gone. Still, their most likely main rival Buffalo is only bringing seven starters back and although they have to go there and to Ball State, the rest of the division looks quite weak and they should win at least eight games and have the chance of picking up the Conference title for the first time since the MAC launched the Championship game in 1997.
Predicted Finish 8-4
2nd Buffalo Bulls
The Bulls had a record year in 2018, however, they have paid for it as players have either left to try their luck in the NFL (think undrafted but now with the Bills Tyree Jackson) while  KJ Osborn, Charlie Jones & Tyler Mabry have all transferred elsewhere. Only seven starters are coming back and with the lack of experience, a step back seem assured. They open against Robert Collins – who only managed two wins in FCS play last year but then it gets a lot tougher with Penn state Temple and their two main Divisional rivals in quick succession. We can see them fall to 2-5 before a late-season rally gets them Bowl eligible again.
Predicted Finish 6-6
3rd Miami (Ohio) RedHawks
The Redhawks overcame an 0-3 start to finish 6-6 and showed a lot of fight in taking surprise team of the year Army to OT in a narrow 31-30 loss. Their QB roster incudes no player with a start which is a worry and their top two running backs, Alonzo Smith and Kenny Young. are both gone too. The good news is that seven defensive starters are back, and the D was pretty good last year. The season starts with three of their first four games against quality opposition and doesn't get a whole lot easier. They could struggle to beat last seasons win total.
Predicted Finish 5-7
4th Kent State Golden Flashers
Auburn transfer Woody Barrett set a single-season passing record for Golden State in 2018 and Five of their receivers are back, including Antwan Dixon and with five returners on the O-Line, they should move the ball again in 2019. That is not a big help though when you have the MAC's worst defense which allowed an average of  467 yards and 37 points per game. The schedule is not great either with the Non-conference games including two teams who should be ranked come season end and a trip to Pac-12 Arizona State doesn't look like a win either. No winning season here but should be fun to watch.
Predicted Finish 4-8
5th Bowling Green Falcons
The Falcons season will largely depend on what new Head Coach Scot Loeffler can do. They have a decent QB prospect in Grant Loy and a potential WR star (at this level) in Washington State transfer Isaiah Johnson-Mack. They also have RB Andrew Clair returning so the offense may be a little better than last year especially given Loeffler's experience as an offensive coordinator. The defense has lost a few players from last year but given they were not very good it could be a blessing. The non-conference schedule is tough and 1-3 is about as good as they can expect but they do have a few potentially winnable home games and they could scrape four wins.
Predicted Finish 4-8
6th Akron Zips
The Zips have a new offensive coordinator Tommy Zagorski which is not surprising given they finished 126th overall last year on that side of the ball. Defensively they are only bringing three starters back and even if one of those is Alvin Davis this is not how to win games. Barring a huge turnaround under Zagorski we can't seem them matching last seasons record with this schedule. The defense has lost a few players from last year but given they were not very good it could be a blessing. The non-conference schedule is tough and 1-3 is about as good as they can expect
Predicted Finish 3-9
Mid American West
1st Toledo Rockets
The Rockets led the MAC in scoring in 2018 and they are bringing enough back on offence to indicate they will be scoring machines again. QB Mitchell Guadagni was having a nice season till he went down with a Broken Collarbone, and if he is back to fitness. he can overcome the losses at WR. He can still look forward to playing with tight end duo Reggie Gilliam and Drew Rosi, and if the running game can improve then this could be a 10 win team. The non-conference schedule is not the easiest, but a trip to Colorado State is not a gimmie for the home team and a home game with FCS Murray State should be no problem. The defense only needs to get a bit better against the pass for Toledo to be in the Conference Championship game.
Predicted Finish 8-4
2nd Western Michigan Broncos
The Broncos will be pleased that QB Jon Wassink is fit again, and the O-Line has its stars back so offensively they should be good. They have also brought back a chunk of the defense and despite a fairly tough schedule with conference road games at Toledo, Ohio & NIU, they should be good for seven wins and a Bowl Slot
Predicted Finish 7-5
3rd Ball State
This will be Mike Neu's fourth year as head coach and with 19 starters returning they look set for a better 2019. The bad news is that QB Riley Neal has transferred to Vanderbilt, and they have also had to watch as RB James Gilbert moved to Kansas State, however, they still have two solid WR's in Justin Hall and Riley Miller and a couple of QBs who look capable of starting. They have had a string of losing seasons but despite a fairly tough non-conference schedule, they look like scraping towards Bowl Eligibility.
Predicted Finish 6-6
4th Northern Illinois Huskies
The Huskies will be 1-3 at best going into MAC play judging by their schedule and overall with the loss of pass rusher Sutton Smith on defense new head coach Thomas Hammock will have to hope someone steps up as this was their strength in 2018. The offence scored 13 points or less five times last year and if that doesn't improve then they will struggle to reach bowl eligibility. We see them taking a small step back while Hammock gets to grip with his new role.
Predicted Finish 6-6
5th Eastern Michigan Eagles
EMU looks to be ok on offence going into 2019, with a lot of starters coming back, but the Defense has lost a lot of players and given the part it played last year this could be a tough campaign. Trips to  Kentucky & Illinois look like losses as do conference games at Toledo and Northern Illinois. They will probably lose a few of the close oned too and we can't see them making a Bowl game again this year.
Predicted Finish 5-7
6th Central Michigan
New head coach Jim McElwain has inherited a 1-11 team and turning that around will take time. They should take care of Albany in their opener but with two tough non-conference games at Wisconsin & Miami and a stiff MAC schedule which includes trips to Buffalo & Ball State. Outside of that first game, we are struggling to find win two and think it's probably not going to arrive.
Predicted Finish 1-11