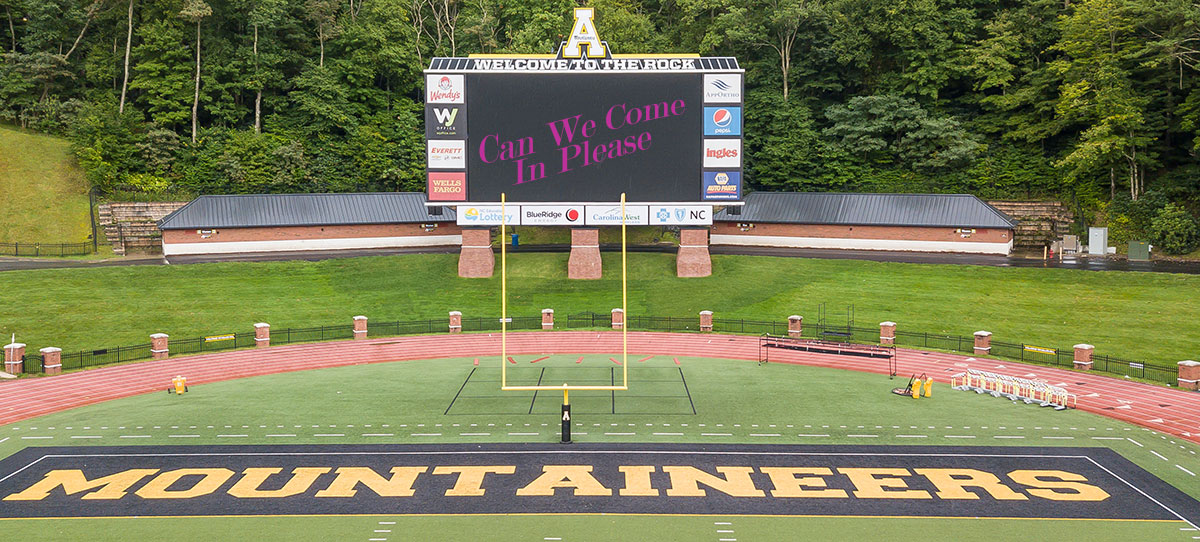 Fortunes can fast in College Football and none have moved faster than for Sun Belt Appalachian State, who were an FCS team as recently as 2013. They have adapted well to life at this higher level and although beating Coastal Carolina 56- 37 on Saturday wouldn't normally be enough to make headlines, results elsewhere throw up the question posed above.
It largely boils down to last weeks excellent 34-31 win at North Carolina – ok it took a blocked field goal to prevent OT, but even so, this was a huge result and we gave it our performance of the week. So how good was that win?
Well, the Tar Heels went toe to toe with reigning National Champions Clemson this week and came within a two-point conversion of pulling off the shock of the season in a 21-20 loss. They may be 2-3 now but their losses have been to three still undefeated teams, and by a combined margin of 10 points! Add to that their wins are over ACC Miami and SEC South Carolina and suddenly that looks like a huge win for the Mountaineers.
So at 4-0 why have they been snubbed?
Well, the problem is that there are a lot of good teams in that 20-25 zone, no chance of a CFP place, but possibly good enough for a New Year Bowl if they were to win out.  Thus it is tricky deciding who gets left out. The most obvious candidate for leaving out is Texas A&M who are the only ranked Two loss team – however, those losses were at Clemson (not looking quite as good as it was but still a "quality loss") and against Auburn who are looking like potential playoff candidates. On the flip side, A&M's wins have not been great so you could argue for Appalachian State ranking ahead of them, but then the same arguments could be levelled for Baylor & Memphis both of whom are also 4-0. Memphis's best win is over Ole Miss – not so great, and Baylor's is a narrow win over Iowa State, plus they struggled to beat 0-5 Rice. Ok, we can discount them.  That only leaves 4-1 Cal as challengers for that final slot. Their best win was over a good Washington side – all be it by a point, and their loss on Saturday was to a sneakily good Arizona State who is ranked 20 by AP. Tough one given they have played a game more.
We could analyse this all night but overall in our opinion it's really close between them and Cal for that 25 place, and we think if the Mountaineers had been playing anywhere apart from the Sun Belt they would have been in. Both them and Cal are probably victims of that SEC bias which seems to exist in the minds of the pollsters.