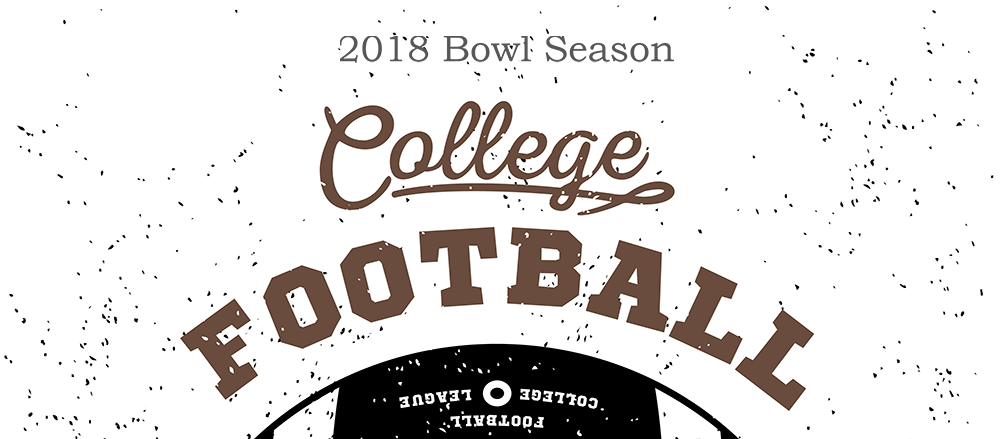 Although most college football fans will have the National Championship in their diary for early January, it's just about possible that this seasons FCS Final turns out to be a more intriguing game. Scheduled for Saturday, January 5, 2019, this will be a showdown between two teams who on their day would give most FBS teams plenty to think about.
North Dakota State is the Alabama of the FCS (and really should be playing up a level). 14-0 again this season including nice wins against South Dakota State (twice) and Colgate. Ok there were no FBS wins this season (probably as no FBS team dared to schedule them) but they have rarely been troubled – apart from that crazy game against Northern Iowa. They have racked up the scores in a few games but their defence has been most impressive holding 8 opponents to 10 points or less – including shutting down Colgate in the 1st playoff game 35-0; yes this is the same Colgate which gave 10-2 Army a game.
Eastern Washington who last won the title back in 2010 are currently 11-2 on the season and finished the regular season ranked 3rd in the FCS coaches poll. Their two defeats were at FBS Washington State – no disgrace there given that at one stage it looked like the Cougars would be playing in the Rose Bowl and even had a remote chance of sneaking into the playoffs. More worrying for them when analysing this matchup though was the 14-6 loss to fellow Big Sky side Weber State. This was the only time in FCS play that they were shut down offensively. They struggled on 3rd down that day and two second-half interceptions (inc one in the red zone) indicated a penchant to take chances when behind.  In the semi-final, they edged past UC Davis thanks to a storming 4th quarter and several timely interceptions, however, ND state are unlikely to be as generous.
This really is a game we are looking forward to and although we would love to be original and tip Eastern Washington our model points to a win for North Dakota State who would be picking up their 7th win in the last 8 seasons. maybe after seeing how well Appalachian state has done since moving up to FBS they will consider it too.
Prediction North Dakota State 32 Eastern Washington 21.