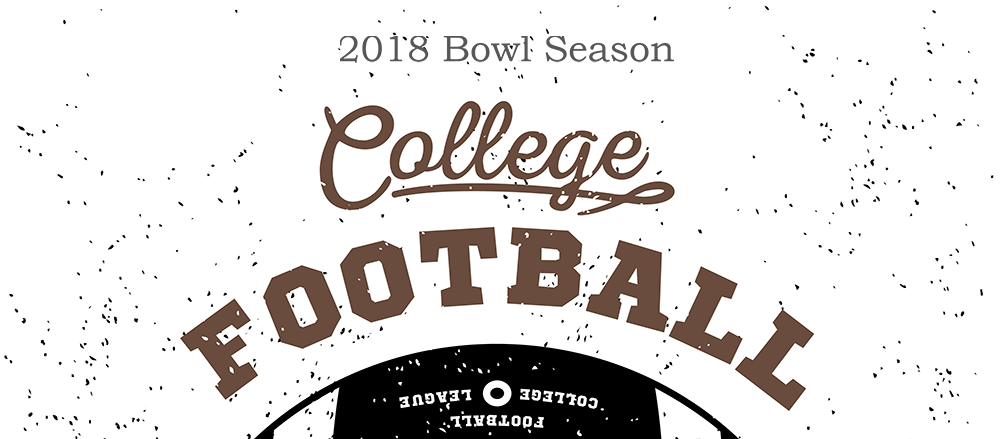 2018 Fiesta Bowl AAC v SEC
Finally one of the most anticipated Bowls is upon us – well for the neutral and those who love fairytales anyway. UCF is on a 25 game winning streak and once again has the chance to push the case for the inclusion of a Group of Five team in the CFP. UCF was the only unbeaten team in the FBS last season and they crowned their excellent season with a surprise win over SEC Auburn in the Peach Bowl – which led many to question why they were completely ignored by the playoff committee. This season they chose to eschew playing a top Power Five Team, although their demolition of ACC Coastal champions Pittsburgh doesn't look too bad now on reflection. However, despite having a game cancelled, they are 12-0 and once again the questions of bias will be raised especially if they manage to beat a very good LSU side.
Their schedule has not been awesome again this year and including the Peach Bowl they have only 3 wins over Power Five teams in their 25 game run, however this season they have a nice win over ranked Cinncinati who have finished 11-2 with a Bowl win over a Power Five Team. They also have two wins over Memphis – who lost to Wake Forest in the Birmingham Bowl and a decent win over Temple who were thrashed in the Independence Bowl. So the form is not that great, but that is what was said last year before they beat Auburn.
A huge issue is the fact that UCF's star QB Milton Mckenzie will be missing and although LSU has some defensive injury worries they will still get after the QB. LSU has played a tough schedule and has some nice wins and although like most neutrals we would love to see the dream continue we think LSU will just prove too strong and will add another Bowl to the SEC collection.
Our prediction is for LSU to win 31-20
Image Credit squarelogo/Shutterstock