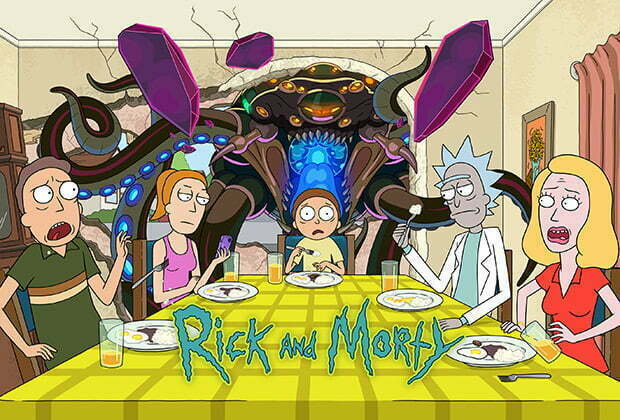 Let's look at what we know about Rick and Morty season 6 – including the release date, plot and more.
Rick and Morty Season 6
Rick and Morty are now up to its sixth season. The show is an animated science fiction sitcom that follows the adventures of mad scientist Rick Sanchez and his grandson Morty Smith. The series was created by Justin Roiland and Dan Harmon and developed from Roiland's animated short films for film festivals in 2006. In 2013, Adult Swim commissioned a pilot episode for the series. On December 10, 2017, "Rick and Morty" was renewed for its fourth season with a 40-episode order. On October 9, 2018, Rick and Morty were renewed for a fifth season with an expected release date in 2021.
In 2018, Adult Swim ordered 70 more episodes of Rick and Morty.
In 2018, Adult Swim announced that they had ordered 70 more episodes of Rick and Morty. The announcement came at the end of Season 5's finale when Justin Roiland told everyone in the audience: "We're back for season six."
The news was met with wild applause from fans since it meant they could expect to see even more adventures from our favourite animated duo.
Earlier this year, Cody Ziglar, a writer for the show, confirmed via Twitter that the writing is now finished for season seven of Rick and Morty.
A Rick and Morty Season 6 trailer has not yet been released
When can we expect the trailer to be released?
2022's Adult Swim Block Party promises even more essential info about the upcoming season of Rick and Morty, with confirmation (via ComicBook) that we'll get our first look at season six during the event due to take place August 5th-7th. The event will be streamed on YouTube, though it's not certain that the footage will make it online over the weekend. However, we would expect to see a public release shortly after if shown at the event.
When will the first episode of Rick and Morty Season 6 Air?
Well, in short, don't expect it to be too soon. Early guesses are it will be around either Halloween or Christmas time. Yes, that seems like a long time away. Then, however, look at the good news… Possible Holiday Specials!!
Rick and Morty season 6. What will it be about?
Cards are being held closely to chests on this one, so let's look backwards! Evil Morty returned in Season 5, and with it, he revealed Rick's actual backstory, which essentially confirmed that another Rick indeed killed his wife and daughter. A season-three flashback already suggested this some time ago, but now that we know this is the truth.
Morty is now fully caught up and this seems to have repaired all the tensions between him and Rick over the Next Few Seasons.
So with that said who will be the next main villain?
Spencer Grammer, The voice of Summer Smith teased some intriguing upcoming storylines to Inverse.
"There are some really interesting episodes coming up where you see more sides to all of the family members. There were a lot of family-centric episodes this season, which I always think is really interesting. Or when Rick is off doing something with Jerry. It's interesting to see Beth, Morty, and Summer have a life independent of Rick."
"Evil Summer is probably the most like Rick she can possibly be," Grammer told Inverse. "The female people in the family take after Rick a lot, so that's where her intelligence lies. She'd have to beat out Rick's mind, in a way?"
We also know that a new spin-off based on the Vindicators is soon heading to Adult Swim. Expect to see superheroes like Supernova, Vance Maximus, Alan Rails, Crocubot, and Noob Noob kick ass and take names across the universe. And presumably, the show will be set before the season-three episode where this team all died.
Not Seen Rick and Morty Yet?
Many people don't know that despite being such an exciting show with so much attention surrounding it over the past few years (and seasons), there are still plenty of people who haven't seen Rick and Morty yet. Only half of the American adults have ever even heard of this series! This means there's plenty more room for growth here, especially considering how popular the show has become worldwide since its debut in 2013 on Adult Swim.
In conclusion, I'm very excited about the newest season! It looks like it will be a great one. So what do you think? Do you agree that Rick and Morty Season 6 will be released in late 2022? Let me know in the comments below!