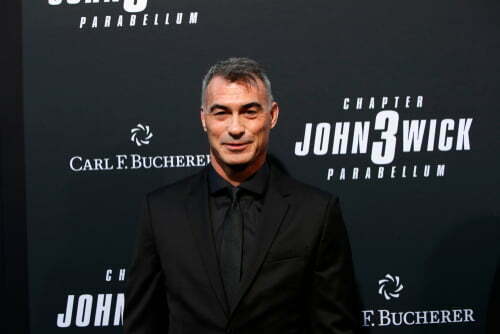 Chad Stahelski (John Wicke) & Leigh Dana Jackson have joined the team for the upcoming Netflix film Black Samurai.
Chad Stahelski is joining as Director after his success as Director of the John Wick films, including the highly anticipated John Wick: Chapter 4, which is due for release in 2023.
Leigh Dana Jackson will be joining as a writer. He has writing credits with titles such as Raising Dion, Scream: The TV series and the Sleepy Hollow Series.
The Black Samurai novels, a series of books by the famed thriller writer Marc Olden, introduce Robert Sand, an American soldier in Japan who learns the ways of the most powerful martial arts, and becomes The Black Samurai, embarking on a mission to stop dangerous forces who threaten everything he holds dear. In 1977 the Novel was adapted to a film and starred Jim Kelly.
In the film, we see Robert Sand, an agent of D.R.A.G.O.N. (Defense Reserve Agency Guardian Of Nations), sent on a mission to rescue Toki, who happens to be Sand's girlfriend and the daughter of a top Eastern Ambassador.
The Bad guy 'Warlock' is into the business of drug dealing and Voodoo ritual murders, and his ransom for Toki is the secret to a new deadly weapon new weapon"The freeze bomb".
In a tremendous search across continents, Sand has to defeat men, women and animals in this martial -arts action-thriller.
Hopefully, with the instruction of Chad and Leigh, more information about the planned film will be released in the next year.
Featured image credit: Kathy Hutchins / Shutterstock.com