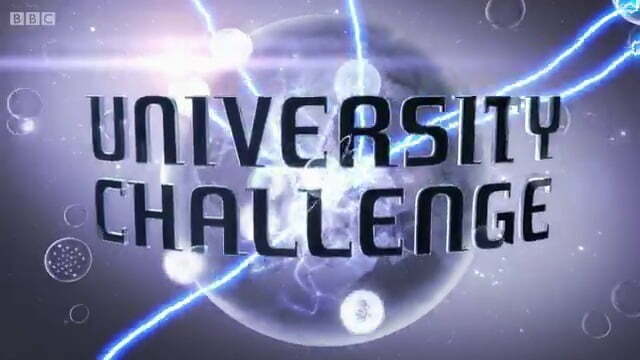 The BBC has announced that Amol Rajan will take over from Jeremy Paxman as the host of University Challenge.
Rajan said in a statement, "Being asked to host my favourite TV programme is dream-come-true territory."
He will be only the third presenter to host the show since its creation in 1962, and thanks to the show, Paxman holds the record as the longest-serving current quizmaster on UK television after 28 years as the host.
Paxman will be recording his final episode in the autumn of this year, and Rajan will begin recording episodes around the same time. The new shows led by Rajan will likely air in the summer of 2023.
Who is Amol Rajan?
Amol Rajan was born in Calcutta, India and moved to England at age three. He is a British journalist and broadcaster who has been the BBC's Media Editor since December 2016 and a presenter on the Today programme on BBC Radio 4 since 2021.
Previously Rajan has served as holiday cover for multiple presenters on BBC Radio 2, and has contributed to media agencies such as The Independent, London Evening Standard and The Salisbury Review. He also served as the secondary presenter on the Wright Stuff during 2006 and 2007.
Rajan later became the first non-white editor of The Independent, which ended after he was appointed the BBC's first Media Editor in November 2016.
He is an avid fan of Cricket and plays for the Authors XI, a wandering amateur English cricket club founded in 1892 and revived most recently in 2012. British writers such as Arthur Conan Doyle, P.G. Wodehouse, A.A. Milne and J.M. Barrie have been featured as players on the club team.
Rajan and the Royal Family
Amol Rajan has previously faced backlash over his views surrounding the Royal Family. He has described Prince Philip as a "racist buffoon" and Prince Charles as "scientifically illiterate", which he publically apologised for. He has also narrated the BBC podcast Harry, Meghan and the Media, which was released in January 2022 and previously in November 2021, and presented the BBC broadcast The Princes and the Press, a two-part documentary that explored the relationship between the royal family and the media.
As the Show University Challenge enters a new Era, time will only tell how long Rajan will be in the position of the presenter of the show. As a fan of the show, will he be able to come to close to the Paxman record of 28 years?
Are you a fan of Quizzes? Check out our quiz section