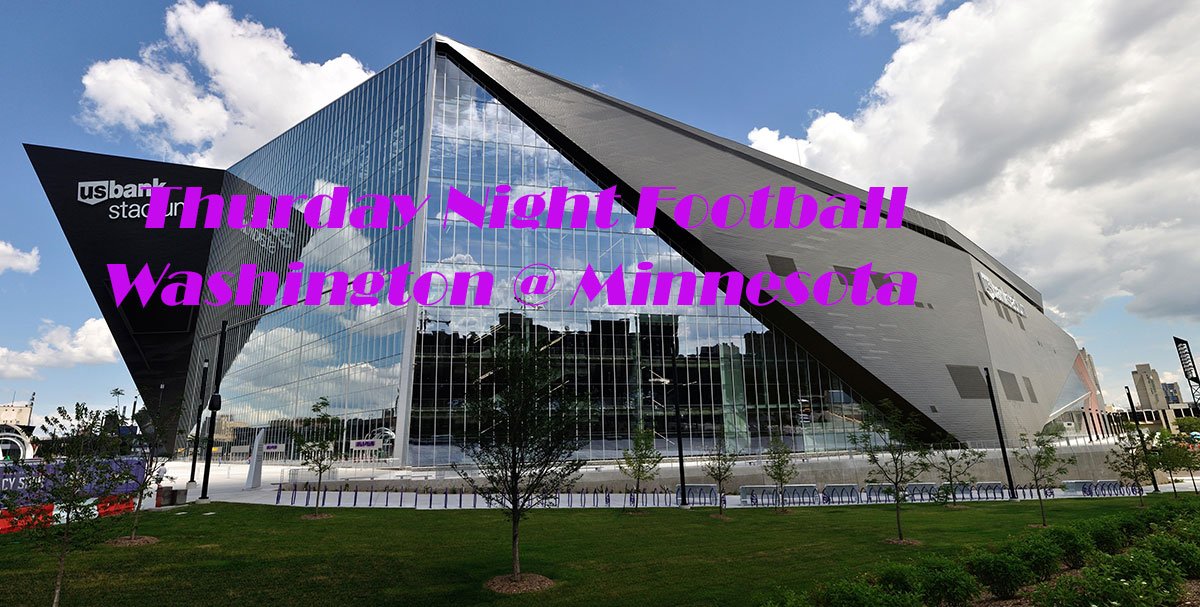 Washington Redskins @ Minnesota Vikings
This Thursdays NFL game is a classic revenge encounter for both expected starting QBs, as it features Kirk Cousins against Case Keenum. The two players fortunes have diverged a bit, although to be fair Kirk Cousins was pretty successful at the Redskins (I know it sounds like a misnomer Redskins and successful but he was). Case Keenum is best known for that game-winning pass in the 2017 season NFC Divisional game (quaintly known as "The Minnesota Miracle") and although it earned him a big-money move to Denver it would be fair to say he has hardly shone since having been let go by Denver and benched already this season in Washington. Cousins, on the other hand, has been much higher profile despite the Vikings missing out on the playoffs last year. He is on a three-game winning streak and despite a few injury worries his team are 16.5 point favourites, which is huge in a prime-time game.
Minnesota will be without Adam Thielen but with RB Dalvin Cook on form and plenty of other offensive weapons, scoring shouldn't be too much of an issue. Defensively they are doing well against the run this year and their secondary should be to cope with what Keenum can throw at them.
Washington finally broke their duck against the still winless Dolphins and played not too badly in that ugly Slip 'N Slide in the rain encounter with San Francisco last week, however, this is on the road and although upsets can happen we are struggling to work out a scenario which ends with a Washington win. Mind you 16.5 points is a lot so we won't be putting any money on this one.
Prediction Minnesota 27 Washington 17