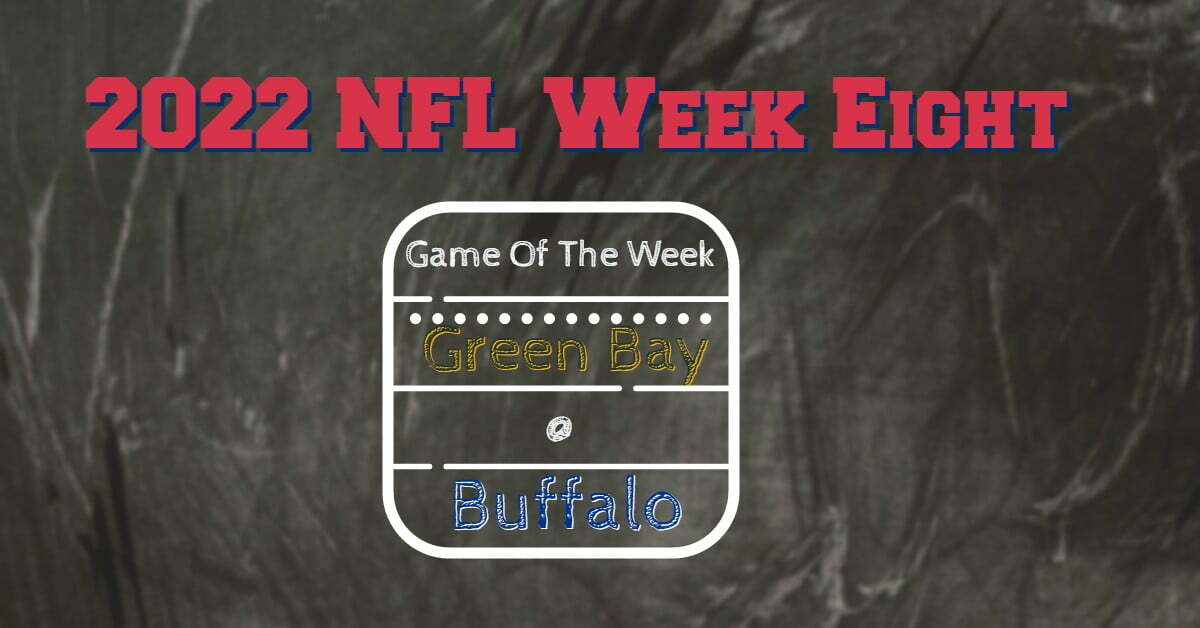 The 2022 NFL season is approaching the halfway stage and a number of teams will go into the weekend games knowing that another loss will leave them with a mountain to climb. The most notable of these is Green Bay, who are on a three-game losing streak. The front office's decision to eschew replacing the departed WR talent now looks like a mistake and a fourth loss would leave them at 3-5. Travelling to the Bills is the last thing you want when in this situation and it will be interesting to see if they raise their game. Whatever it should be worth sitting up for on Sunday Night.
Tom Brady also finds himself in the unusual position of being 3-4 with the Buccs, despite still being top of the NFC South. He has played well enough and if the rest of the team can get back anywhere near their normal form then they should ensure they get back to .500. Baltimore will be a test though even if they are not living up to their pre-season billing either.
London Game
Sunday starts early with the final London game kicking off around 1.30 pm BST. Pre-season this looked like a big game featuring two top QBs. However things have not gone quite according to plan for either. Russell Wilson has failed to live up to expectations, big style. We thought that he was the missing piece for the Broncos, however, they have been involved in a string of low-scoring games. They have lost four on the bounce and the last three by single scores.
The Jags are on a similarly dismal run although they can at least say their QB Trevor Lawrence is improving. He has not thrown an interception in his last two games and has kept the games close with all four recent losses being by a score or less. We don't expect a classic in this one but at least one of these teams should stop the rot.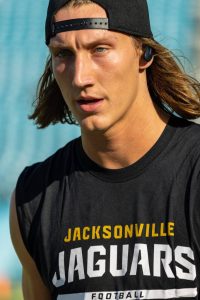 The Last Unbeaten Team
Finally the last unbeaten team Philadelphia is back in action this week. They are 6-0 and will be strongly favoured to keep their unbeaten run going against a struggling Pittsburgh. The Steelers went back to Rookie Kenny Pickett at QB last week despite Trubisky getting them a decent win over the Buccs. That didn't work out too well but it looks like they are going to give him his chance.
The Eagles have had a week off and should be at full strength with only RT Lane Johnson listed as questionable. Jalen Hurts is having a good season for them and has proved a nice dual threat having run in almost as many TDs as he has passing.
Anyway, the full weekend fixtures are below with our predicted winners highlighted in blue.
Thursday Nights Game
Baltimore @ Tampa Bay
London Game
Denver @ Jacksonville
Sunday Early Games
Carolina @ Atlanta
Chicago @ Dallas
Miami @ Detroit
Arizona @ Minnesota
LV Raiders @ New Orleans
New England @ New York Jets
Pittsburgh @ Philadelphia
Sunday Late Games
Tennessee @ Houston
Washington @ Indianapolis
San Francisco @ LA Rams
New York Giants @ Seattle
Sunday Night Game
Green Bay @ Buffalo
Monday Night Football
Cincinnati @ Cleveland
Teams On A Bye Week
Kansas City &  LA Chargers
So there we have it, a quick overview of week eight's games.