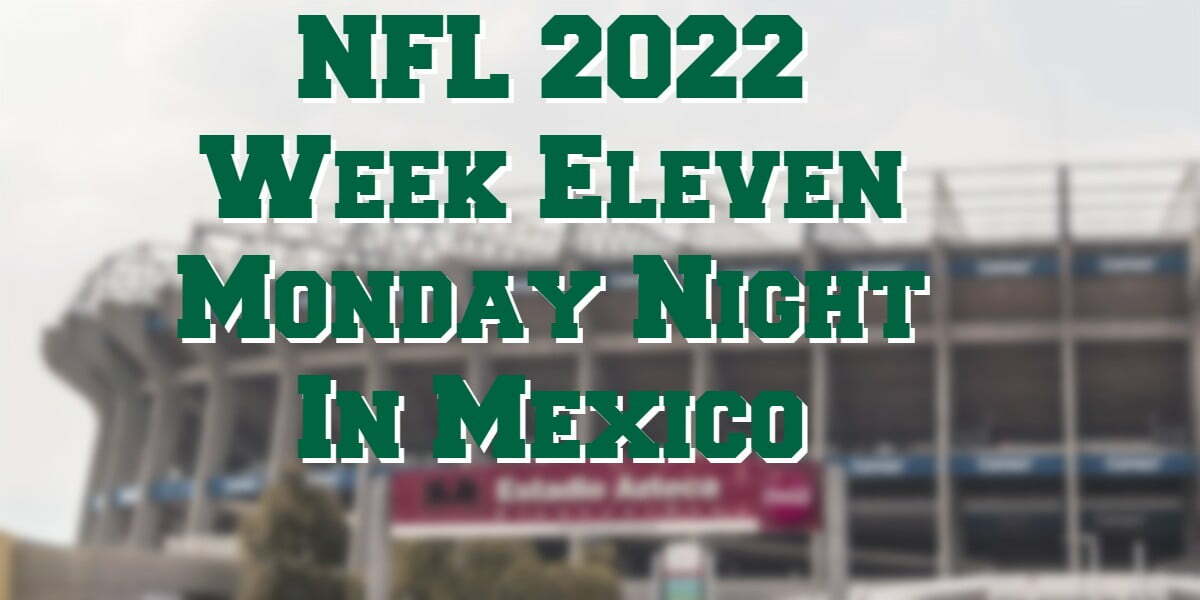 Week eleven of the 2022 NFL season features the last of the international game series, which comes to us live from Mexico. This is the fourth in this series and once again the magnificent Estadio Azteca. The series has not garnered the enthusiasm of the other international games in past years and has been far from a sell-out. However, Covid may have played its part in the last two years.
Before then there are a number of interesting games though, starting with an important one on Thursday night at Lambeau Field. Green Bay's offense finally looked like it was clicking last week against Dallas. The Packers need to keep the momentum going if they are to have any hopes of getting a Wild Card spot as the division now looks out of reach given how well the Vikings are playing.
Speaking of the Vikings, they have another huge game this week against Dallas. A win in that one would leave them in a very strong position as they chase both the NFC North crown and a 1st round bye in the playoffs. That part of a great late-game double headed which also features the Chiefs at the Chargers, which will have huge ramifications in the AFC West.
Anyway the weekend fixtures are below together with our picks in Blue.
Thursday Nights Game
Tennessee @ Green Bay
Sunday Early Games
Chicago @ Atlanta
Cleveland @ Buffalo
Philadelphia @ Indianapolis
New York Jets @ New England
LA Rams @ New Orleans
Detroit @ New York Giants
Carolina @ Baltimore
Washington @ Houston
Sunday Late Games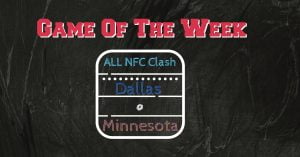 LV Raiders @ Denver
Dallas @ Minnesota
Kansas City @ LA Chargers
Sunday Night Game
Cincinnati @ Pittsburgh
Monday Night Football In Mexico
San Francisco @ Arizona
Bye Week Teams
Miami, Seattle, Tampa Bay & Jacksonville
The Buccs and Seahawks get a week off to recover from their trip to Europe. This will give Tampa a chance to get some players back from injury.
So there we have it, a quick overview of week Eleven's games some of which might prove pivotal come season end.
Last Weeks Results