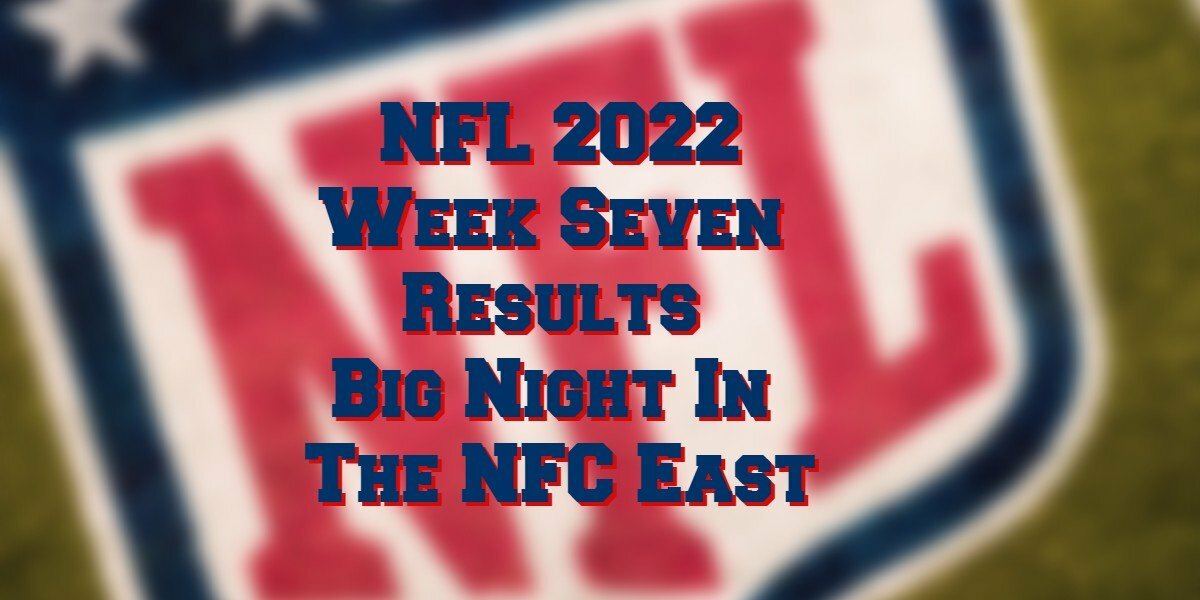 Week seven was a good one for the NFC East with all three teams who played winning. The Giants have moved to 6-1 thanks to a last-gasp goal line stand against the Jaguars while the Cowboys welcomed back Dak Prescott with a routine win over the struggling Lions. Again it was largely a defensive win but still, they are 5-2 which is the 4th best record in the NFC.
The Eagles are still undefeated and if the postseason started tomorrow the division would have three teams in it. Who outside of die-hard fans saw this coming?
Thursday Night Football
Finally a Thursday night game worth sitting up for! After the last two dismal offerings, it was refreshing to get a thoroughly entertaining game. Andy Dalton led the entertainment with 6 TDs, two of which were pick-sixes. Joking aside he had a decent night putting up 361 yards passing. Shame the 3 interceptions effectively cost the Saints the game.
Denver Lose Another One Score Game
Different QB same result. The Broncos have now lost four in a row, and the last three by a combined 13 points! That's four one-score losses this year.
Other Talking Points.
Both Tom Brady and Aaron Rodgers ended up with losses again. Could this be the year when both these first-ballot Hall of Famers hang up their helmet? Surprisingly the Buccs are still atop the NFC South at 3-4, however, the Packers now trail the Vikings by two games and have played a game more.
Tom Brady has not been on a team that is below .500 in the last 20 years but it would be unfair to put too much blame on him. He put up 290 yards in this one with no picks but the Buccs run defense was terrible and their own running game was practically nonexistent.
Aaron Rodgers was once again frustrated as his receivers dropped passes. Even their much-vaunted running back duo couldn't get it done and they ended up with a paltry 38 yards on the ground. The Packers desperately need to get some WR help in before the Nov 1st trade deadline!
The Chiefs Are For Real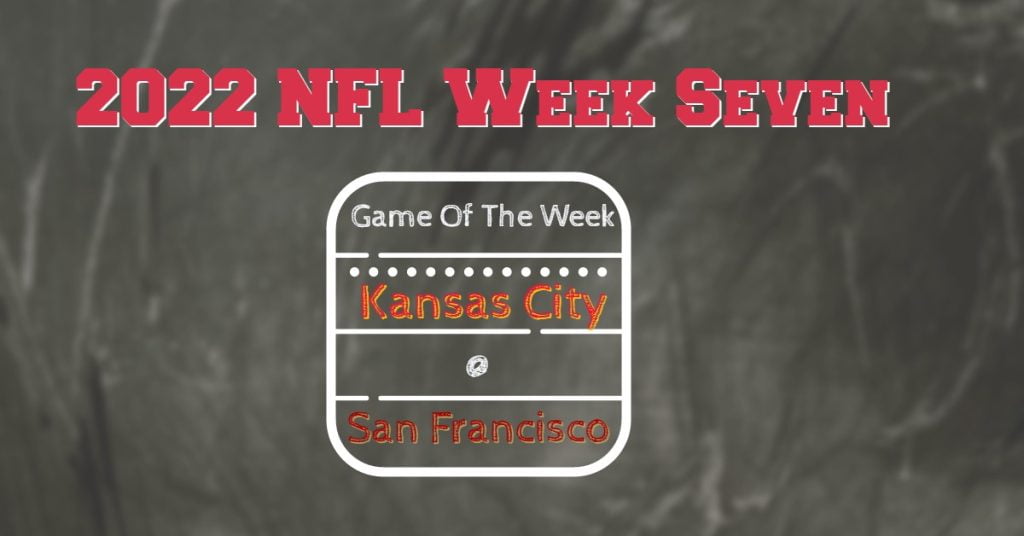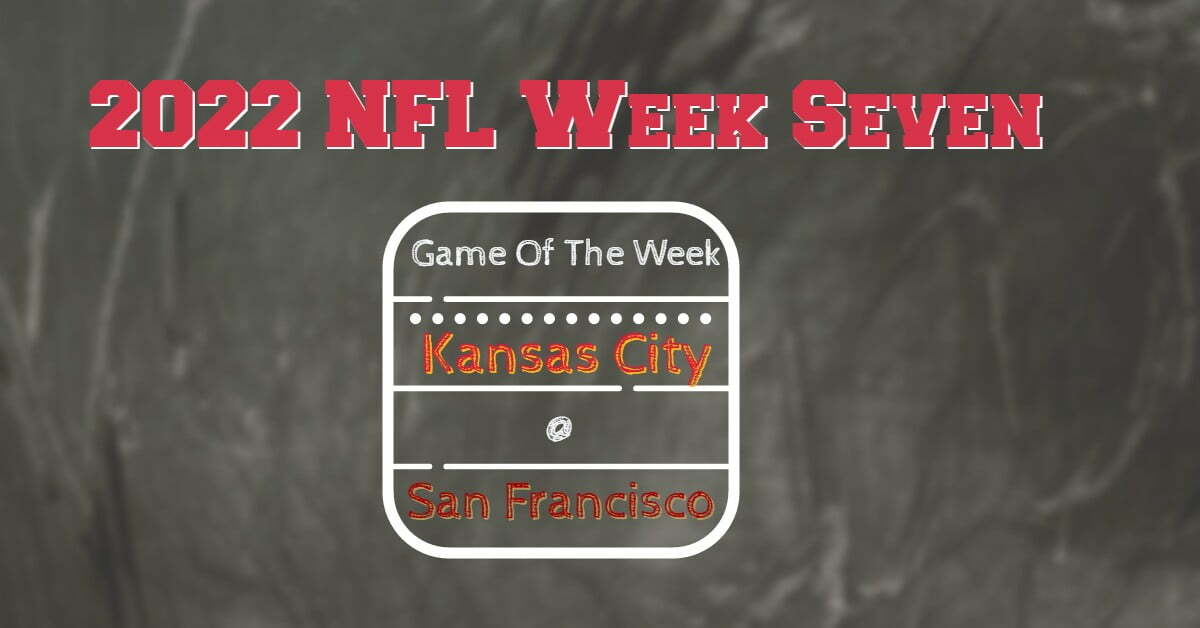 While on the topic of QBs one who is not struggling is Patrick Mahomes. He had 423 yards passing and 3 Tds as the Chiefs recovered from an early 10-point deficit to win easily in San Francisco. They are a game clear at the top of the AFC West. It was our game of the week and it certainly lived up to expectations.
Anyway, the week's results are below…
NFL 2022 Week Seven results
Thursday Night Game
New Orleans 34 @ Arizona 42
Sunday Early Games
Atlanta 17 @ Cincinnati 35
Detroit 6 @ Dallas 24
Indianapolis 10 @ Tennessee 19
Green Bay 21 @ Washington 23
Tampa Bay 3 @ Carolina 21
New York Giants 23 @ Jacksonville 17
Cleveland 20 @ Baltimore 23
Sunday Late Games
New York Jets 16 @ Denver 9
Houston 20 @ LV Raiders 38
Seattle 37 @ LA Chargers 23
Kansas City 44 @ San Francisco 23
Sunday Night Game
Pittsburgh 10 @ Miami 16
Monday Night Football
Chicago 33 @ New England 14