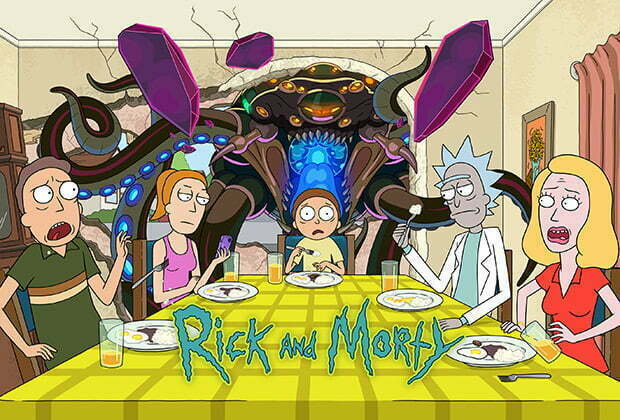 Rick and Morty Series 5 Episode 2 – "Mortyplicity"
After the events surrounding Mr Nimbus and Rick trying to re-establish a treaty between land and sea, and Morty becoming the vendetta for a whole society in episode 1, this week they tone it down by trying to kill themselves.
A Decoy of a Decoy
Another great episode of Rick and Morty from Justin Roiland and Dan Harmon.
I was going to do a full synopsis of this episode, but to be honest I don't want my face to implode. The premise of this episode is simple and complicated all rolled into one. Rick has created a series of decoy Smith families to act as diversions for attacks. Some of the decoys have also created decoys, who have created decoys and so on and so forth. So of the decoys are more sophisticated than others and so are better at hunting decoys, and better at avoiding being assassinated than others.
A society of decoys has been created by decoys to protect them from decoys who they think one of which will be the real original Rick.
Who is the real Rick well… watch it and find out! You can watch it here on All 4
Look out for the teaser of the Inter-dimensional cable, will it be making a return this season?