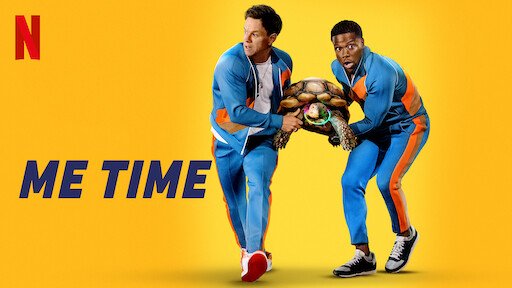 Me Time (2022)
Me Time is a comedy film starring Kevin Hart and Mark Wahlberg, available to watch on Netflix.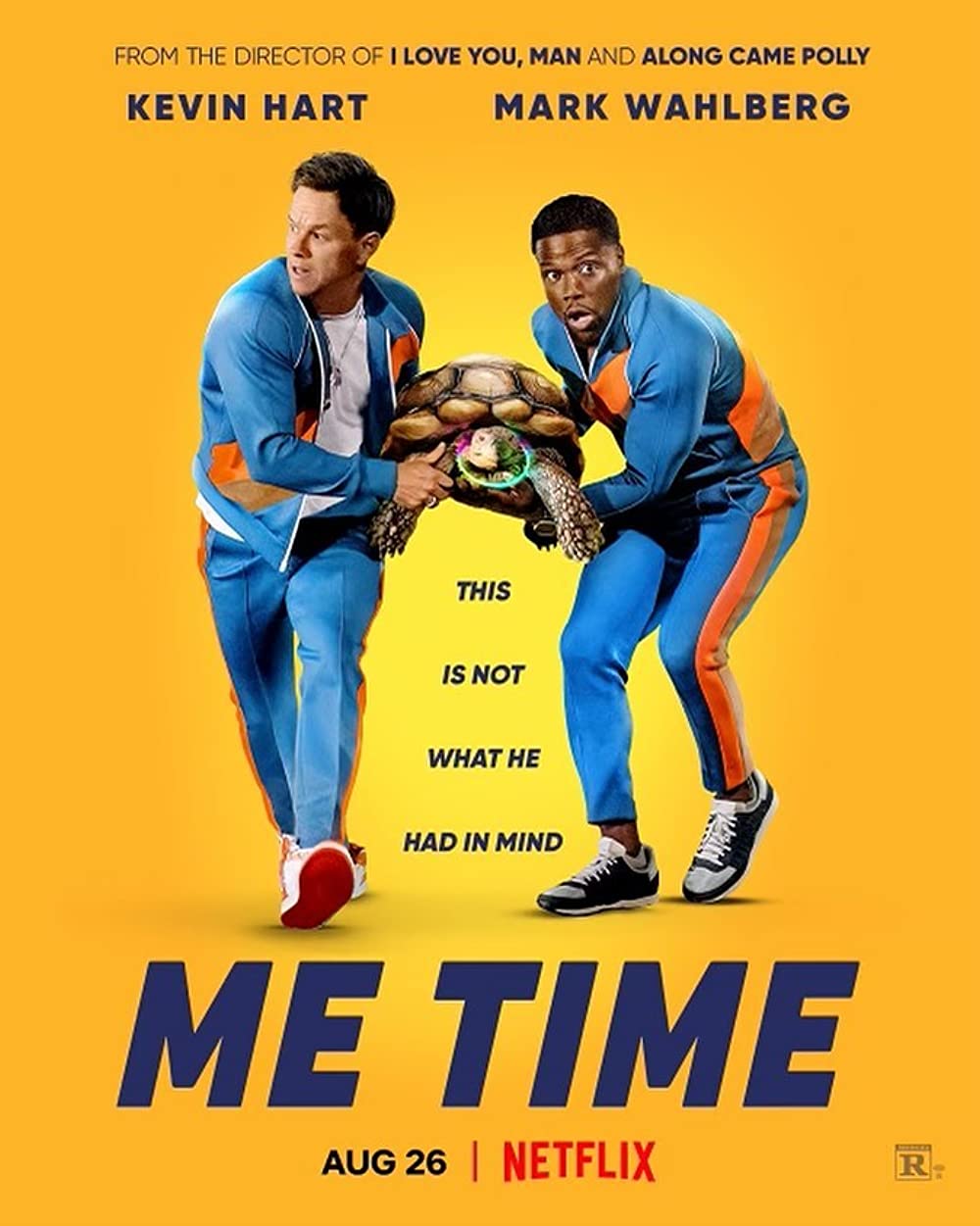 Me Time
Sonny Fisher is a stay-at-home dad who finds time for himself for the first time in years while his wife and kids are away. He reconnects with his life-long friend Huck Dembo for a wild weekend.
Created by:
John Hamburg
Starring:
Kevin Hart
Mark Wahlberg
Regina Hall
Me Time
Premise
Sonny Fisher is a stay-at-home dad to two children, volunteers at his kids' school and lives an exceptionally responsible life, while his wife Maya is the breadwinner as an architect. During Spring Break Maya takes the kids away to her parent's house, leaving Sonny free for some "Me Time". He decides to reconnect with a lifelong party-loving bachelor Huck famous for his wild birthday parties.
A wild week ensues with crazy antics, including Huck and Sonny breaking into the residence of Armondo, a client of Maya that Sonny believes is making a move on his wife.
Review
On paper, this film has everything going in its favour with writer John Hamburg at the Helm, who has been responsible for writing some great comedy films such as 'Meet the Parents, 'Zoolander' and 'Night School'. Starring Mark Wahlberg, Kevin Hart and Regina Hall, all with a hilarious track record, the show has light, breezy, silly comedy written all over it.
However, something has gone amiss. The film appears to have broken or dislocated its funny bone somewhere down the line. The jokes struggle to land, and it feels like both Hart and Wahlberg are trying to be funny rather than the effortless we are used to seeing. The film struggled to keep interest, with apparent pacing issues and the morality of the story is simply over-the-top delusional.
Unfortunately, this is a flop, a buddy comedy film without buddies or comedy. This was a film that I personally really wanted to enjoy and instead was left feeling somewhat disappointed.
Low score for this one 2/10.