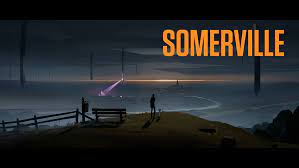 Brand new game launching in 2022 known as Somerville, it is a Sci-fi adventure game, this game sees you make a grand attempt to make your family once lost whole again as you are to in the middle of a catastrophe and large scale conflict. This game will be coming straight to the Xbox game pass on launch date so you can play the game from day one.
This game is going to be an Xbox exclusive game and will also launch on the Xbox game pass for PC as well. This is actually our first proper look into the game.
From what it has shown we are looking like to be in some kind of actual warzone and watch the family and dog running means that there seems to be many dangers overall this game is seen to be very interesting and unique.