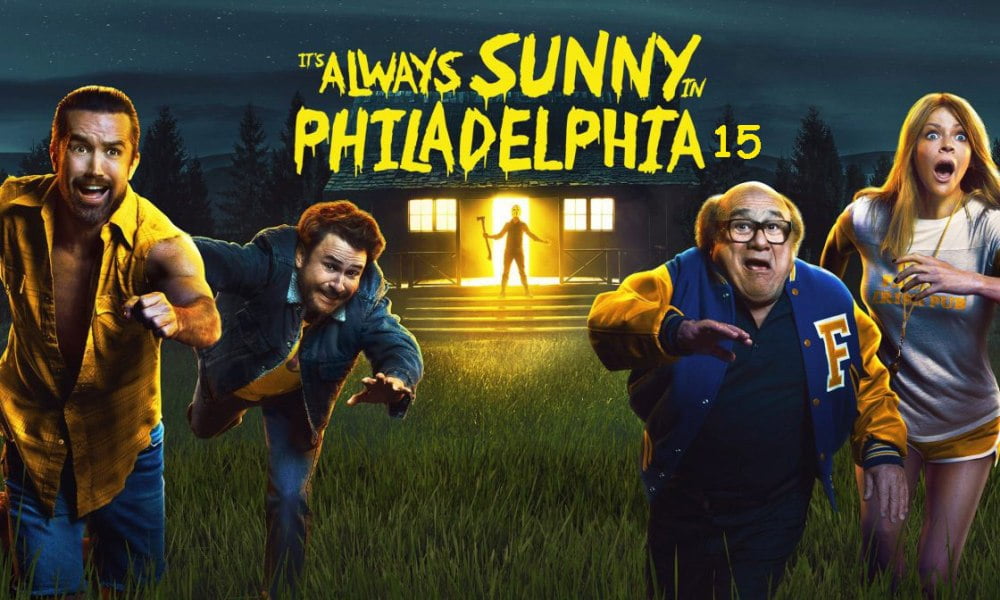 Always sunny season 15 UK
Always Sunny in Philadelphia season 15 aired in the US between 1st Dec and 22nd Dec 2021. Finally, after months of waiting, the Season was added to the UK Netflix Service. This means that now all 15 seasons are available to stream in the UK via Netflix. Therefore if you've not yet started watching, now is the time to start binge-watching.
IASIP Season 15 Release Date
Season 15 of Always sunny was Released in the US on the 1st of December. and was added to the Netflix Uk Service on the 1st Feb 2022.
Below is the trailer for season 15
Always Sunny in Philadelphia Season 15 Trailer
We will come back with our review of the Season, so watch out for that!
So what can we expect?
We know the pandemic will be a whole thing, but let's see how well they do that. We've seen a number of the series deal with most of them that have been pretty poor, even when coming from a satirical angle.
The Gang will head over to Ireland. Frank has to hide his affiliations with Epstein and his sex Island; Mac is still struggling with the relationship between god, sexuality, and general identity. Finally, Lethal weapon 7 is on the cards.
We've seen the Series length of Always Sunny become shorter and shorter as the years have passed. There are only eight episodes in this series, so it won't take long to power through.
If you want to head over to start watching Always Sunny, click the Netflix button to hop over.  Netflix
IASIP Season 15 episodes
| | | |
| --- | --- | --- |
| Episode number | Episode Title | Release date |
| 1 | "2020: A Year In Review" | December 1, 2021 |
| 2 | "The Gang Makes Lethal Weapon 7" | December 1, 2021 |
| 3 | "The Gang Buys a Roller Rink" | December 8, 2021 |
| 4 | "The Gang Replaces Dee With a Monkey" | December 8, 2021 |
| 5 | "The Gang Goes to Ireland" | December 15, 2021 |
| 6 | "The Gang's Still in Ireland" | December 15, 2021 |
| 7 | "Dee Sinks in a Bog" | December 22, 2021 |
| 8 | "The Gang Carries a Corpse Up a Mountain" | December 22, 2021 |
Always sunny in Philadelphia
Want to know more about always Sunny in Philadelphia? head over to our main page for IASIP