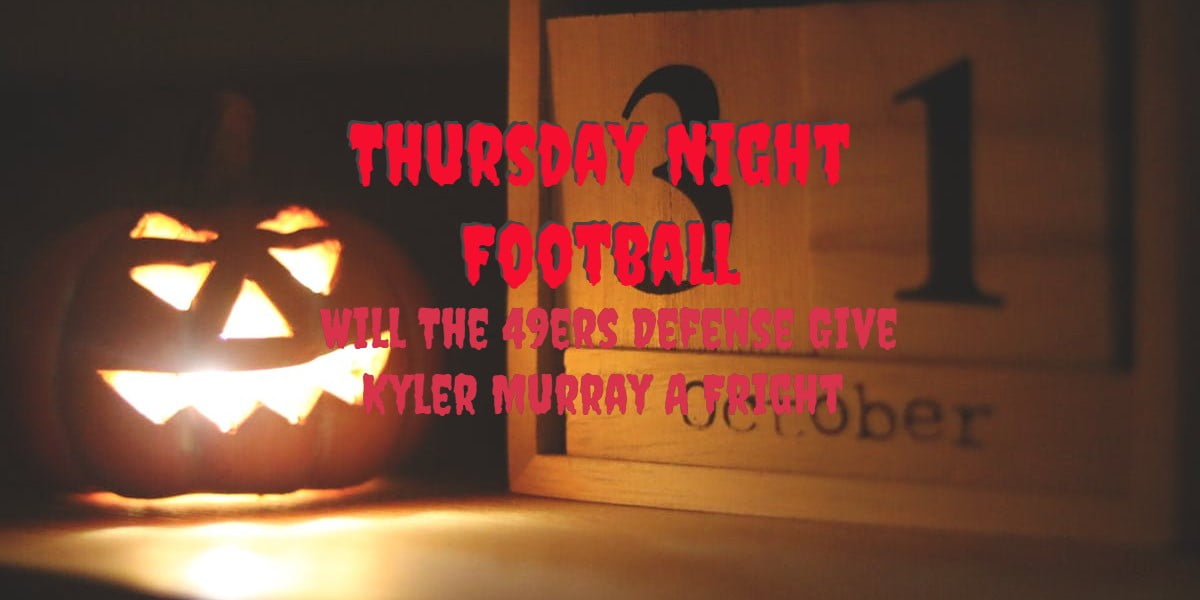 San Fransisco 49ers @  Arizona Cardinals Spread +10
Thursday night kicks off an important week in the NFL, as it pretty much marks the halfway point, and in this one, it has big implications for both with one wanting to stay ahead of the pack, while the other knows that a defeat will pretty much end their season. This is also a nice matchup between two of the most hyped QBs in the league with Jimmy Garappolo showing that his 2017 season was no fluke, and Kyler Murray the No 1 draft pick this year looking to finally be finding his feet in the NFL. Murray may have struggled a bit last week against the fearsome Saints defense, but he still got through the game without throwing any interceptions and despite the dearth of talent on the roster he has 1988 yards passing and 7 TD's to 4 interceptions. He has led them to 3-4-1 which has already matched their win total from last year.
Jimmy Garropolo has the 49ers at 7-0 but this is mainly due to a very good defense and a stout running game which has averaged 181.1 yards a game so far. Their schedule has not been too taxing, however, they did make a nice statement last week when demolishing the Carolina Panthers. They are likely to be without two of their best offensive tackles in this one with Joe Staley listed as doubtful and Mike McGlinchy definitely out. On a more positive note, Long Snapper Kyle Nelson is back from suspension and that should help kicker Robbie Gould, who has suffered from not knowing who is going to hold the ball for him. His seven missed field goals so far is the worst run in his career.
Anyway musings aside who wins?
Well on paper this should be a comfortable 9ers win, however, Arizona have been careful with the ball (they have no turnovers in their last four games) and going on the road on a short week is never easy (even if it is a comparatively short 900-mile trip). We expect to see Kyler Murry running for his life a lot and the San Fransisco secondary is so good that the turnover record should fall here. 10 points is a lot to give up but they should cover.
Prediction
San Francisco 27 Arizona 14