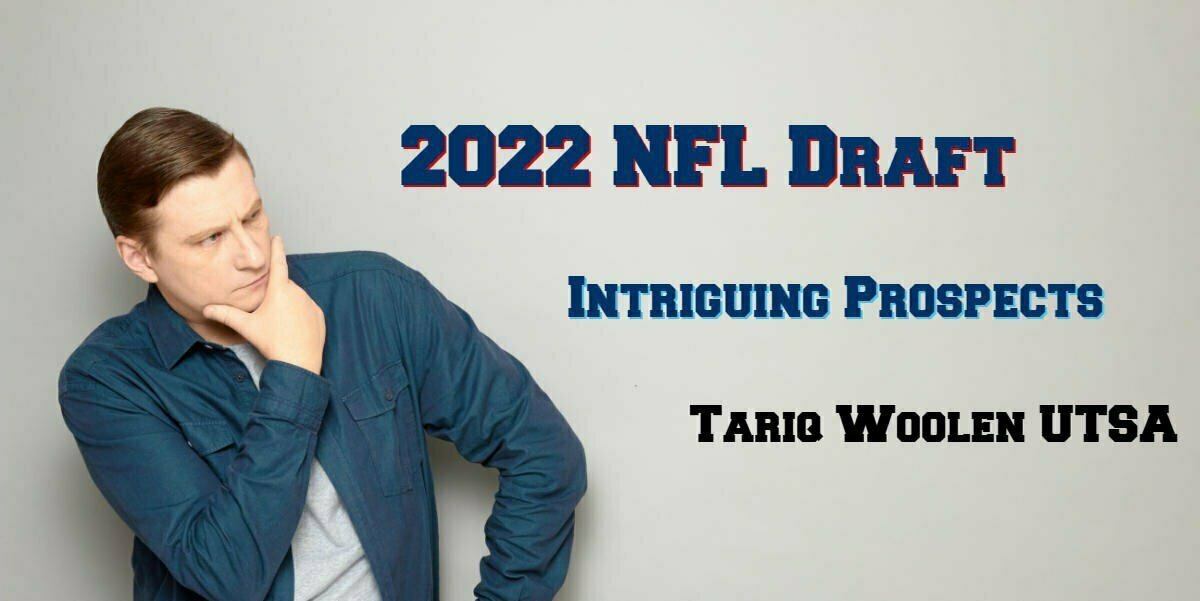 The University of Texas San Antonio (UTSA) is not renowned for having players taken in the NFL draft. It has only happened twice before in the team's history. David Morgan was the first taken by Minnesota in round six in 2016. More recently in 2018 Marcus Davenport was a 1st round pick by the New Orleans Saints. This year that should become three thanks to Tariq Woolen. He is one of the most intriguing players available – inexperienced at his position but with freaky physical skills. Here are our thoughts on his prospects
Tariq Woolen UTSA Roadrunners
Woolen successfully converted from Wide Receiver to Corner and made quite a success of this. His first full season as Corner was in 2020. Here he registered 35 tackles including 20 solos. He also had 4 deflected passes 1.5 Sacks and an interception. Not bad for a first attempt.
2021 was not quite as impressive, again played in nine games but only racked up 25 tackles, five pass deflections and an interception. Still, that's an average of 3.33 tackles a game and he is still learning the position.
At the combine, he ran an impressive 4.26 in the 40-yard dash and his 42-inch vertical jump was equally impressive. At 6′ 4″, 205 lbs he is going to be able to match up well against the bigger Wide Receivers and his blistering speed will help in general coverage. The play below was against a Power Five offense showing he is not just a big fish in a small pond.
Another ex of Woolen's (LCB) speed to cover the deep ball and ability to play the hands to force an incompletion pic.twitter.com/a7VbsWFQBN

— Matt Holder (@MHolder95) March 29, 2022
Draft Prospects
This is quite a deep Cornerback class and although there are a few in desperate need they will be looking for day one starters which Tariq Woolen isn't.  This pretty much rules him out of day one contention, however, he should be off the board by the end of day two. We have a mid-third-round grade on him and wouldn't be surprised if he went a little higher.
You can check out our other NFL Draft Articles here.