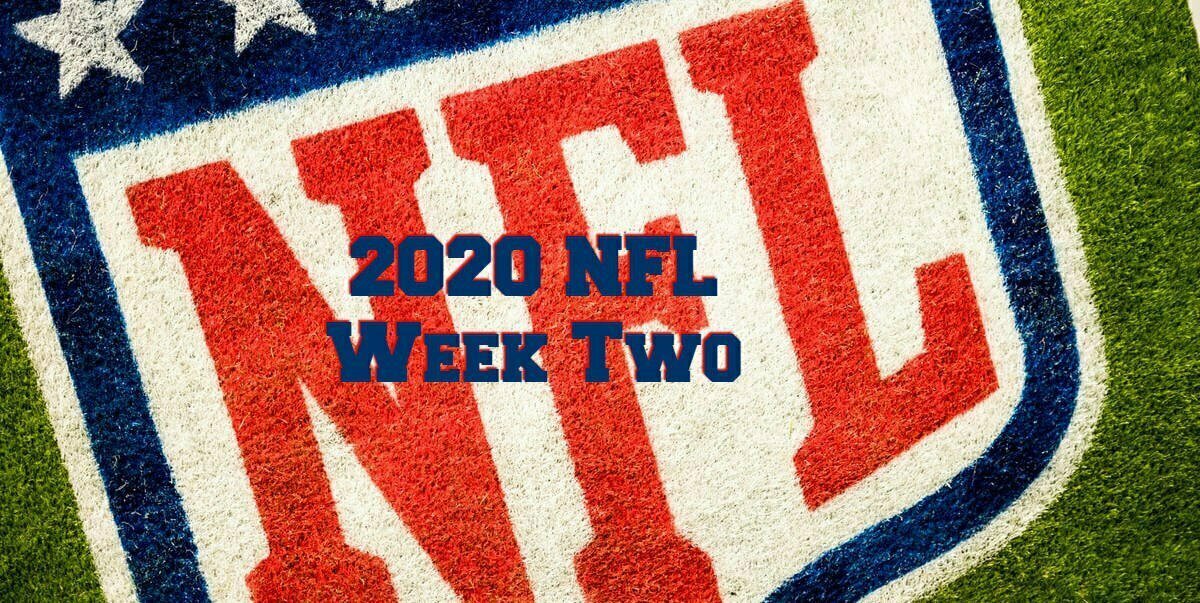 NFL 2020 Week Two plenty of intriguing matchups on the slate!
Week two already and hopefully we will get a few more games like Thursday nights high scoring affair. The rest of the week's lineup includes a few interesting match-ups and a marquis game when The New England Patriots travel to Seattle in a repeat of Super Bowl XLIX. If there is the same level of excitement in this one as there was that night we will end Sunday happy.  Both teams won their opening game with a modicum of ease and both will want to continue their winning ways, especially Seattle as the NFC West looks like it may be tough again.  Cam Newton had a fairly subdued start at QB last week but showed enough to suggest that he will get better and we expect a big night from him, but can't see them taking this one on the road.
Packers To March On?
Green Bay were one of the big winners in week one and they can steal a march on the division by beating Detroit this week. The Lions had a fourth-quarter collapse against the Bears last week and we doubt they will get the chance of a lead against the Packers. Still with Gren Bays run defense resembling a set of swing doors this one could be high scoring.
Other games to look out for include the Rams trip to Philadelphia. They edged past the Cowboys last week and will be looking to make it an NFC East double. Tampa Bay should find things a bit easier this week against the rebuilding Carolina Panthers and Tom Brady should have his first win in his uncustomary red uniform.
Other games with Intrigue.
The Giants v the Bears is probably not high on the neutrals watch list, however, we will be keeping an eye on how both Mitchell Trubisky and Daniel Jones get on as both have question marks about them. Jones has struggled so far to justify his mesmerisingly high draft choice, while Trubisky could be one bad game away from being benched. We will also be watch ing to see how Arizona fair following their excellent win over San Fransisco last week. Are they for real? Well if they don't beat Washington probably not!
Anyway here is the full schedule including Monday Nights game together with our predicted winner in bold. Happy watching…
Jacksonville @ Tennessee 
Detroit  @ Green Bay  
L.A. Rams @ Philadelphia
N.Y. Giants @ Chicago
San Francisco @ N.Y. Jets
Denver @ Pittsburgh  
Minnesota @ Indianapolis 
Carolina @ Tampa Bay  
Buffalo @ Miami
Atlanta @ Dallas   
Washington @ Arizona 
Baltimore @ Houston
Kansas City @ L.A. Chargers
New England @ Seattle
Monday Night
New Orleans @ Las Vegas