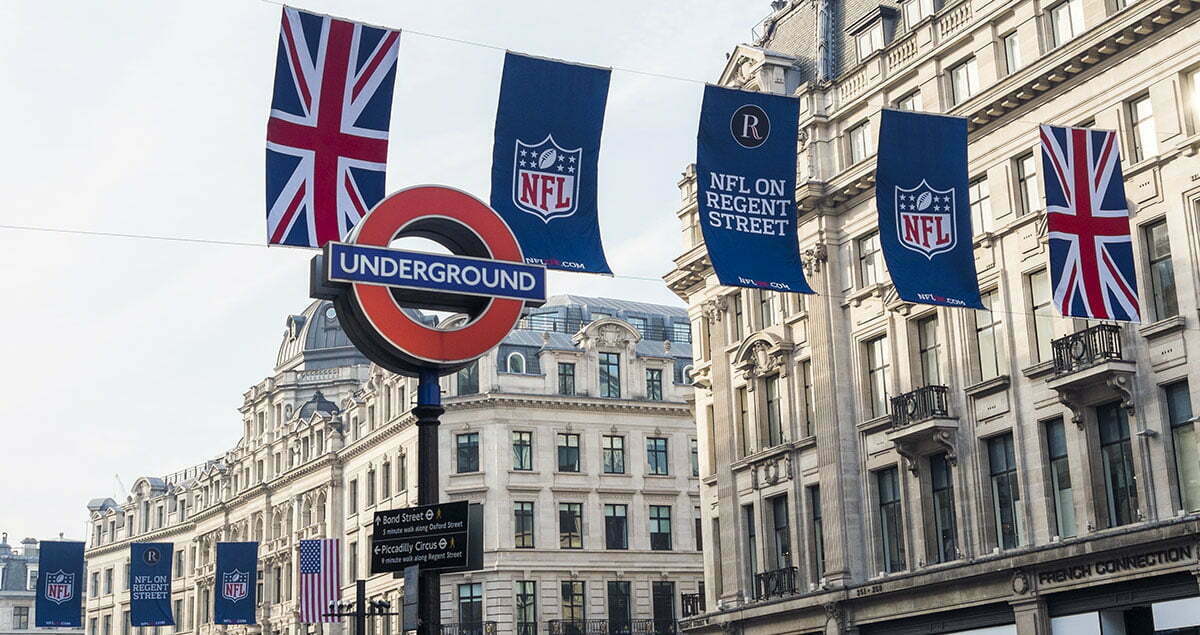 The hugely popular NFL International series continues in 2019 with four games being played in London. This year eight teams will take part and the dates and venues have now been announced.
The opening game will be an interconference clash between the Oakland Raiders and the Chicago Bears which is scheduled for Sunday, October 6 at the new Tottenham Hotspur Stadium. Back in 2015 Spurs the NFL agreed to play two games here for at least 10 years starting in 2019 and the stadium features a retractable grass field with an artificial surface underneath that will be used for NFL games. This is the first time a stadium outside of the USA has been built with the NFL in mind and could, in theory, be the precursor for a London based NFL franchise.
One week later (13/10/2019) the Tottenham Hotspur Stadium will host an all NFC South clash between the Tampa Bay Buccaneers & the Carolina Panthers. This will be the Panthers first ever London game – meaning that only Green Bay of the 32 NFL teams are now the only team yet to take part.
A further two weeks later on October 27th, the action moves to Wembley Stadium, where the Los Angeles Rams, last years Super Bowl finalists, play the Cincinnati Bengals in another inter-conference clash. This will be the Rams 4th appearance in the international series with their last visit being in 2017
Finally, on 3rd November, the Jacksonville Jaguars will play their seventh consecutive game in London, taking on first-time visitors Houston Texans in an all AFC South clash.
There is a 5th international game scheduled on 18th November in Mexico when the likely key AFC West clash between Kansas City & The LA Chargers is scheduled to be played at the Estadio Azteca. A game was scheduled there in 2018 but it was relocated back to LA due to the pitch being in poor condition.
Image Nando Machado/Shutterstock.com