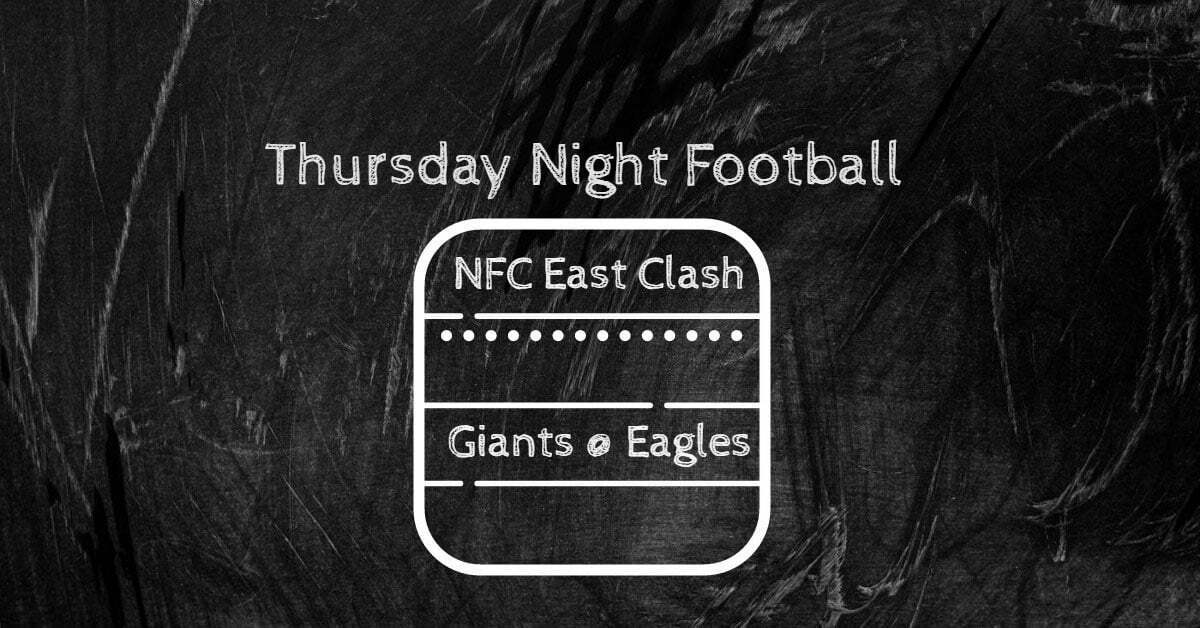 Thursday Night Football returns this week and what a game it is with the 1-5 Giants travelling to the 1-4-1 Philadelphia Eagles! A schedulers nightmare. Still, at least we have a game to watch and the Giants are on a winning streak having finally got off the mark thanks to Washington's generosity last week, flunking a game-winning late 2point conversion attempt.
The Eagles may be better than their record would suggest and after that awful opening defeat to Washington, they have played pretty well of late beating the 49ers and showing a bit of fight against the AFC Norths powerhouses Pittsburgh & Baltimore.  They still have a slew of injuries, however, even with this, they should be too good for the Giants who may already be running the slide rule over Trevor Lawrence, given that Daniel Jones is not living up to expectations. Hopefully, they will give him a bit more time but with only 3 TD's so far and 6 interceptions, Colt McCoy must be on the radar for a start.
So who wins? Well, we expect the Eagles to win this by a couple of TDs.